Smarter Buildings
September 11th, 2012
15:00
By Danny Lu, business analyst, Los Angeles Unified School Districts
Heading into the second week of September, the hallways of the Los Angeles School District (LAUSD) are already buzzing with the sounds of students and teachers settling in for another school year.
Similar to many other schools around the nation, LAUSD is also facing another year of budget cuts to several of its education programs and extracurricular activities. In fact, a survey from the American Association of School Administrators cites that more than 8 in 10 school districts in the U.S. are inadequately funded for the coming year. Clearly, we all must do more with less.
We chose to tackle this problem head on and find innovative ways where we could help reduce costs and keep the focus on our number one priority: the students.
As New York City public school children return to the classroom with the promise of new knowledge and a clean slate, the school buildings themselves are on a path toward intelligence.
It's part of an innovative First-of-a-Kind (FOAK) project that will help public school buildings in the city reduce their energy consumption through analytics.
In New York City, where buildings account for 75 percent of the city's greenhouse gas emissions each year, it's unreasonable to build brand-new, energy-efficient buildings from the ground up.
But what if you could use technology to sift through critical building data to make school structures more energy efficient and more cost-effective?
Members of the New York City Department of Education and the City University of New York (CUNY) asked IBM this question as they began to think about new ways to improve energy efficiency in the city's public school buildings.
IBM's answer was to invite them into its labs, where researchers were working on advanced analytics and statistical modeling technologies that could provide insights into the every-day operations of buildings, including energy usage.  Another First-of-a-Kind project was born.
The system that was created lets facility staff track and analyze energy use, compare school buildings' energy efficiency, forecast power needs, and run simulations on building improvements to predict the benefits of various retrofitting projects.
For example, a facilities department manager or custodian could run the tool, click on the simulation capability, and find out how much energy could be saved by replacing old, single-pane windows with double pane windows.
Also, heating energy used in one building could be compared with that of a nearby building of similar size and age. Perhaps that building serves the same number of students but consumes 20-percent less energy. To improve the less-efficient facility, facilities staff could explore retrofitting projects through computer simulations.
The CUNY project stands to benefit not only New York City's school buildings, but also the 1.1 million students within. IBM and CUNY are training teachers on the system's interactive features, which can help examine real energy use and translate it into tangible classroom lessons on environmental impact.
As the City University of New York is discovering, bringing greater intelligence and connectedness into a building's operations can go a long way toward creating a truly integrated and smarter building system, while reducing energy consumption and developing energy-conscious students along the way.
And as all the FOAK projects are proving, it is the dynamic nature of this close interaction with IBM clients and the changing forces of the real world that drives innovation and brings it to market at an ever-quickening pace.
By Jim Fletcher, Distinguished Engineer and Chief Architect, Smarter Infrastructure, IBM
With gas once again flirting with $4 per gallon, imagine shopping for a car in a world where vehicles didn't come with mileage ratings.
Sure, a smart driver would likely a gut feeling that the pint-sized Prius would be cheaper to fuel than the hulking Hummer for sale next to it. But without official data, or at least a Hummer driver willing to share mileage figures, it'd be tough to know for sure what it would cost to operate the two vastly different vehicles for years to come.
It sounds absurd. Yet for most buyers of houses, commercial buildings and other properties, that far-fetched scenario is pretty much the reality today. Buyers have precious little information of how much energy a given property will consume.
Yet while we'd roll our eyes at the owner of a super-sized SUV who seems surprised about high fill-up costs, who hasn't heard a story of a person who bought a home only to discover later that it's hugely expensive to heat and cool?
Luckily city planners, engineers and companies are recognizing that the vacuum of information about building performance is a key to boosting building efficiency, and improving real estate market information—better data helps owners and their tenants make smarter decisions.
An intriguing effort to make this sort of building performance data more transparent surfaced recently in New York City. It's a map of the city's five boroughs, color-coded to show the energy intensity of practically every building in the Big Apple's dense mix of commercial, residential, and mixed-use regions.
Continue Reading »
By Ken Schwartz, Dean, Tulane School of Architecture and Fellow of the American Institute of Architects

Few places understand the concept of rebuilding as deeply as New Orleans does since Hurricane Katrina struck seven years ago this month. The tragedy generated an impressive rebuilding process in the City of New Orleans, leading to a more sustainable future environmentally, economically, and in terms of social equity.  This tragedy gave New Orleans the opportunity to rebuild a more sustainable, green city. As the city began to restore itself, great attention was given to listening to the community and the environment.
Although "being green" may be a priority for many cities, they often just don't know where to start the journey. Transportation? Water? Energy? The process can be downright daunting.
At the Tulane School of Architecture, the choice of where to begin became quite clear: the historic building that comprises our school.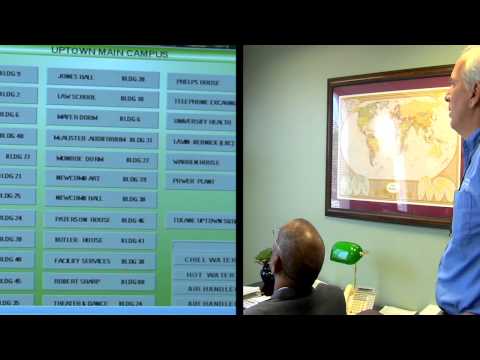 Tulane estimates that the energy use of its buildings represents two-thirds of the university's impact on its carbon emissions – even taking in account the fuel our employees and students use for commuting. As the School of Architecture contemplated a renovation and expansion of its signature building, we wanted to do so with a forward thinking approach to energy usage.
Simon Parsons, IBM Global Business Services, addresses some of the key questions facing the AEC industry.
What's the challenge with buildings today?
Buildings – from houses and flats, offices, manufacturing sites to sports facilities and retail outlets – are massive energy users. Experts estimate that commercial and residential buildings consume one third of the world's energy. If worldwide energy-use trends continue, buildings will become the largest consumer of global energy by 2025, more than the transportation and industrial sectors combined. Massive urbanisation is driving this momentum. Continue Reading »
In the same way that the Hubble telescope changed 400 years of thinking about the physical universe, today the infusion of intelligence into society's systems is changing the way the world literally works.
And many of the conversations heard at this week's Pulse event in Las Vegas are around how real-world infrastructure — from buildings, to water mains, to manholes, to streets — can become information systems with the help of sensors, analytics, cloud and mobile computing and other clever technologies that are at work in everything from the Louvre museum in Paris, to school campuses in Los Angeles, to cities like Rio de Janeiro.
Click on the image for a larger view:
With the arrival of the affordable 52-inch, high-def TV, a diehard NFL football fan can't be blamed if he or she opts to watch the game in the comfort of the home rather than in a stadium. That's one of the reasons the Miami Dolphins organization is loading up on digital technologies to help transform the fan experience at Sun Life Stadium.
Here's their vision of the future: The regular fan in the stadium gets many of the advantages of watching at home as well as the experience of attending a live event and soaking up the excitement of the crowd. Using a tablet computer or smartphone, you can view any stat you want, listen to your choice of play by play banter, Tweet with your pals, get snacks delivered, and choose from a variety of camera angles for instant replay.
This complete scenario is still a year or so away, but Tery Howard, the Dolphin's chief information officer, is rapidly putting into place the digital building blocks that could turn the vision into reality. Her newest acquisition is a piece of software, the IBM Intelligent Operations Center, that makes it possible to integrate a wide variety of information streams and in-stadium service providers into a single info management system. "We're creating a smarter stadium," says Howard. "We want to make sure the fans leave with the 'wow!' feeling whether the team wins or loses."
By now, just about any city with a progressive outlook has conducted an open data apps contest–inviting hackers to create applications that make life better there. But Dublin, Ireland, is putting other places to shame. Next year, its HACK THE CITY exhibition and festival will present a slew of events, workshops, installations, and mass-participation experiments aimed at exploring ways to make cities work better. "We want to leave an imprint that inspires people to think differently about how we could an should live in cities," says Teresa Dillon, curator for the festival at Science Gallery, an initiative of Trinity College Dublin.
The Galley has been gathering applications from software hackers, artists, community activists, engineers and urban planners who want to participate by producing installations, performances, workshops, apps, etc.  The call for proposals closes January 20, but Dillon says it's not too late to get started on a proposal and urges people with innovative ideas to bring them forward. Find out more here.
We have tallied your "Likes" and the results are in. The popular favorite among the IBM 5 in 5 predictions of technologies that will change the way we live and work over the next five years is Mind reading is no longer science fiction. There are some lively comments on that one, too.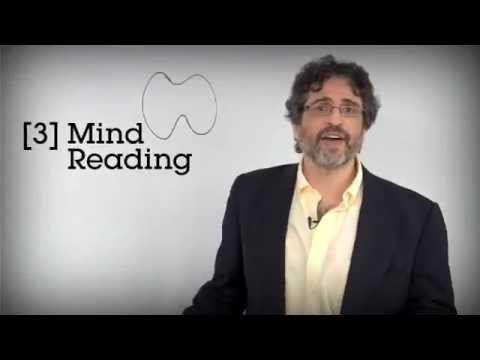 It's not too late to weigh in with your opinion, however. Watch the videos and "Like" away!
People power will come to life 
Click here to view the video and vote for this as the coolest IBM 5 in 5 prediction by clicking the "Like" button below the video.

You will never need a password again
Click here to view the video and vote for this as the coolest IBM 5 in 5 prediction by clicking the "Like" button below the video.

Mind reading is no longer science fiction
Click here to view the video and vote for this as the coolest IBM 5 in 5 prediction by clicking the "Like" button below the video.

The digital divide will cease to exist
Click here to view the video and vote for this as the coolest IBM 5 in 5 prediction by clicking the "Like" button  below the video.

Junk mail will become priority mail
Click here to view the video and vote for this as the coolest IBM 5 in 5 prediction by clicking the "Like" button below the video.


Recently, I traveled to Newfoundland, Canada, my first visit to this beautiful province.  Newfoundland is on the eastern most reaches of North America and from Cape Spear, where I am standing, you can truly be the first to watch the sunrise from the continent.
This province  learned a painful lesson on sustainability. Since the 1600's Newfoundland was one of the worlds most plentiful fishing grounds, but overfishing in the 80's resulted in a large scale cod fishing ban which has still been ineffective in reconstituting the population.
It therefore seemed appropriate for our first Green Sigma panel discussion on sustainability and energy management for buildings at BOMEX 2011.  Consider these sobering projections. Buildings are projected to be the biggest energy user and contributor to global warming by the year 2025 and Newfoundland is rapidly moving to energy exploration in these coastal waters as their key new industry to replace fishing.  The need for smarter buildings is clear.
Our topic at BOMEX was 'Excellence through Innovation: Key Learning's from the Green Sigma Coalition.'  This coalition represents a first for smarter buildings in bringing together many companies for the good of our collective customers and to tackle the sustainability challenge. Key members from the coalition joined Michael Hayes(IBM) and myself in St. John's for a conversation that addressed the next stage in the evolution of smarter buildings in the context of our collaborative experiences. We discussed how our companies are enabling leading edge practices in building energy, space, and operations to meet key sustainability challenges that we have faced.