Smarter Cities
By Michael Dixon
Cities have never been more attractive, with people all over the world migrating to them from near and far.
However, with them comes a range of significant challenges that city leaders must tackle. A new report from Frost and Sullivan looks at smart cities as a mega trend set to drive urban development for the next decade. It predicts that 26 global cities will be considered smart cities in 2025, more than 50 percent of which will be in Europe and North America.
In Barcelona last week, city leaders from around the world gathered at the Smart City Expo World Congress to discuss the best strategies for dealing with this population shift. As IBM met with mayors, CIOs and civic leaders, it was clear to all that a new level of instrumentation and interconnection within governments was needed to deal with the challenge. Continue Reading »
By Jonathan Batty
Urbanization is a global trend but one with unique urgency in Africa with some cities expected to grow by as much as 85 percent in the next 15 years. As the pressure on city systems increases, IBM's new Africa research lab is researching solutions which address interconnected urban issues such as public safety and human mobility.
According to government estimates, traffic costs Nairobi US $600 000 a day. In an effort to tackle this growing problem, IBM has partnered with Kenyan internet service provider AccessKenya, to develop a pilot solution to enable Nairobi commuters to use their mobile phones to get advice on driving routes through the city depending on estimates of traffic congestion. Continue Reading »
By Jonathan Batty
IBM and His Excellency, the President of Kenya, Hon. Uhuru Kenyatta, officially opened the first commercial technology research facility in Africa at an inauguration ceremony in Nairobi today.
The lab is IBM's 12th global research lab and is supported by the Kenyan ICT Authority. Located at the Catholic University of Eastern Africa in Nairobi, the lab will conduct applied and far-reaching exploratory research into the grand challenges of the African continent with the goal of delivering commercially-viable innovations that impact people's lives.
The 2000m2 facility features one of Africa's most powerful, cloud-enabled computing hubs giving IBM researchers the ability to analyse and draw insight from vast amounts of data in the search for solutions to Africa's most pressing challenges such as energy, water, transportation, agriculture, healthcare, financial inclusion and public safety. Continue Reading »
By Frank Adderley, FLPD
Crime across the great state of Florida is down. In fact, the Florida Department of Law Enforcement (FDLE) recently reported that the Sunshine State is enjoying its lowest crime rate in 42 years.
While I believe the FDLE numbers are a bit conservative, the report also noted that Fort Lauderdale, where I am Chief of Police, saw a two-percent reduction in crime compared to this time last year.
Fort Lauderdale is on the right track thanks to the tremendous efforts of our officers and the continued support of our elected officials and the community. For instance, we saw a dramatic reduction in forcible sex offenses in 2012, down 47 percent compared to 2011, and a significant drop in vandalism, down by almost 9 percent. Additionally, over the course of the last five years, we've enjoyed a 14 percent reduction in arrests. Continue Reading »
President Barack Obama addressed the students and faculty of the Pathways in Technology Early College High School (P-TECH) in Brooklyn, New York, today to spotlight the school, its teachers and administrators, the architects of the program, and its partners.
Opened in September 2011, P-TECH is a collaboration among the New York City Public Schools, The City University of New York and IBM. An open-admissions, grades 9 – 14 institution, P-TECH provides a rigorous academic and workplace skills curriculum leading to a no-cost associate degree in technology and preferential consideration for jobs at IBM. The P-TECH model has been so successful that five similar schools have opened in Chicago; four more are planned for New York City; and New York State will rollout 16 new P-TECH-model schools in 2014. Continue Reading »
By Robert GriffinThe phrase, "You can't outrun the long arm of the law," used to refer to the ever-expanding network of law enforcement and the patience with which agencies are afforded.
These days, the adage also reflects a burgeoning new aspect of law enforcement, one that is speeding both the communications between forces and information gathering: Big Data analytics.
This week, along with colleagues, I am attending the annual International Association of Chiefs of Police (IACP) conference where thousands of public safety leaders gather to share insights about how to combat the threats that impact the communities where all of us live.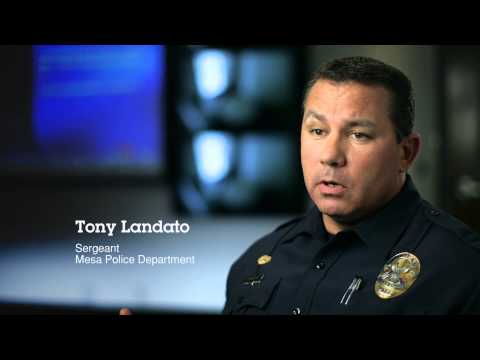 By Pham Kim Son
The City of Da Nang, Vietnam, has been experiencing an exciting time of economic growth and development.
As the leader of the Da Nang Department of Information and Communications, responsible for proposing and implementing all policies on development of information and communication technology, I am proud to witness the tremendous advances underway.
But like any other city, we face challenges in finding the most innovative solutions to help our city achieve socio-economic growth and sustainable development. Importantly, we learn in this context that information is becoming increasingly significant in the exploitation and use of the city's resources and in a more responsible and sustainable way. Continue Reading »
By Steve Hamm
IBM hosted the Cognitive Systems Colloquium at its famed IBM Research Center in Yorktown Heights, N.Y., on Oct. 2, 2013. The all-day event brought together leaders in science, technology and psychology to discuss the coming era of cognitive computing and to craft a shared agenda among industry, academia and government.
The following is a time-stamped stream of live updates and insights from the event from presenters including, Nobel Prize laureate Daniel Kahneman, A.I pioneer Danny Hillis, Irving Wladawsky-Berger, Visiting Professor, MIT and Imperial College,  and others. Continue Reading »
September 25th, 2013
11:00
By Brian Cotton
Last week my company, Frost & Sullivan, hosted a panel discussion in Silicon Valley called, "Smart Cities Solutions," as part of our Global Growth, Innovation and Leadership exchange. Comprised of municipal government officials and corporate executives, the panel spent 90 minutes discussing the process of building smart cities. Ironically, it wasn't until the last few minutes of the session that they got around to talking about the citizen.
This got me thinking. As a consultant in the Smart City industry, I have a behind-the-scenes perspective on the development of Smart Cities. And building a successful SmartCity takes time, money, political will, and above all citizen support. Continue Reading »
By Amitabh Kant
In much of the developed world, innovative new digital technologies are being retrofitted onto aging infrastructure to make cities work better for the 21st century. But here in India we have a tremendous opportunity: to build new cities from the ground up with smart technologies. Using technology and planning, we can leapfrog the more mature economies.
That's our goal in the Delhi-Mumbai Industrial Corridor, a public-private partnership aimed at creating a new transportation and urbanization corridor between India's government capital city, Delhi, and its business capital, Mumbai, which is on the coast. Detailed planning has been underway for the project and we recently announced the plan for seven greenfield industrial cities. IBM helped create the Dighi Industrial City plan and will provide some of the key technology, including Intelligent Operations Center software for integrating data and information from all the systems in the port and city so they can be managed efficiently and effectively.
Continue Reading »