Smarter Enterprise
By Andrew Juarez
Lead Systems Specialist
Information Systems and Services
Coca-Cola Bottling Co. Consolidated
My company has a huge thirst for data. It's one of the key resources that keeps our operations running smoothly as we produce roughly 150 million cases of soft drinks each year and distribute them to stores and restaurants throughout 11 southeastern states.
The products we sell aren't high tech. They include sparkling beverages such as Coke and Sprite, bottled water, juices and sports drinks. But our business increasingly relies on cutting-edge technology to keep the bottling plants, warehouses and delivery trucks operating optimally in an increasingly competitive business environment. The pressures on us: We need to run lean and to get the freshest beverages to consumers when they're thirsty.
Most companies have massive amounts of data at their disposal, yet fail to use it in the most meaningful ways.
But what if they could tap into this "big data" to uncover lucrative business opportunities? What if they had the "inside information" they needed to retain customers or improve research?  What if they could inject certainty and predictability into the decision-making process?
Participants at this week's Smarter Analytics Leadership Summit were asking these questions, and they were finding highly intelligent and profitable answers in clever analytics software and services that can process all the different kinds of data and make it more useful in key business decisions and processes — with impressive results.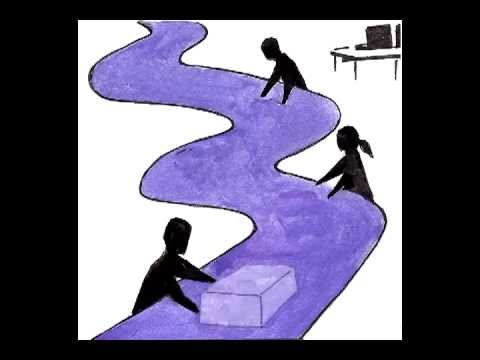 By Alistair Rennie
GM, Collaboration Solutions
IBM Software Group
The iPad 2 and Kindle Fire will top many holiday wish lists this year. But not only can you play Angry Birds on these devices; tablets can be used at work, too.
Increasingly, employees are bringing in the technology they use at home and demanding the IT department accommodate them.
For years, companies have issued mobile devices to busy executives and sales representatives who depend on their company-issued devices to get the job done. However this thinking is antiquated. In today's increasingly mobile culture, accessing critical business applications via mobile devices is a must-have for all employees.
In response, many organizations worldwide are adopting a BYOD (Bring Your Own Device) approach.  Approximately 72 percent of firms surveyed by Aberdeen Group say they allow employees to use their own smartphones or tablets for work. And a recent IDC survey said that 95 percent of workers have used technology they purchased for themselves for work. I recently met with a CEO of large and fairly conservative company in Germany who purchased 1,000 iPad devices for their employees.
The dust is settling in the cloud-o-sphere, yet this is by no means a mature industry. For one thing, the way corporations are using clouds is rapidly evolving. Based in part on the results of a survey of global business and IT leaders, some of my colleagues in IBM's consulting ranks have come up with an analysis of the state of play that clarifies what's going on.
They see three phases in the evolution of cloud computing for the enterprise: 1) Taking cost out of the data center via increased utilization of computing resources, 2) Using cloud services to improve business processes and operational effectiveness and 3) Innovating–using the cloud to enable new business models and to try them out quickly and inexpensively.
That third phase is just now taking hold, says David Hughes of IBM's Global Business Services. "Business executives see that the next wave of cloud is about innovation. They see how the cloud can change the rate and pace and economics of innovation. They can try out a lot more things and push innovation forward in a variety of ways."
By Joi Ito
Director, MIT Media Lab
A speaker at THINK: A Forum on the Future of Leadership, in New York City today

The Internet has enabled the cost of the production and distribution of ideas and information to plummet nearly to zero–resulting in an explosion of ideas and a low cost of collaboration. This has prompted a great deal of innovation, but also a complexity, speed and capacity for amplification that makes the world a difficult and dangerous place for many organizations and human-made systems designed for a slower and simpler era.
The cost of planning, predicting and managing rapidly changing, complex systems often exceeds the cost of actually doing whatever is being planned and managed. In fact, it can be often easier to try something and iterate than to try to predict the outcome and manage the risks. Most great ideas as well as dramatic failures have been unpredictable and are only obvious in hindsight. (Don't get me wrong: foreknowledge and planning are useful and, often, necessary; they're just not sufficient.)
In such a world, leadership hinges on the ability to master a broad set of skills and character traits necessary for fostering a robust system, including courage, flexibility, speed, values and a strong vision and trajectory. It's more important to have a strong compass than a detailed street map since the map is probably outdated and wrong.
Every tech company attempts to sell potential  customers on the promise that its products and services will deliver a superior return on the customer's investment dollars. That's not a particularly difficult task when you're talking about traditional IT investments, which seek to improve the efficiency and productivity of the IT function itself. But it's harder when the purpose of the investment is to boost the performance of an entire business, including placing a value on the benefits received by the customers' customers. Such is the challenge facing IBM when it hawks its Smarter Planet solutions.
A year ago, IBM's leaders commissioned the IBM Center for Applied Insights, an internal research group,  to come up with a way of presenting the whole array of gains from Smarter Planet projects by focusing on vertical industries. The group created a new methodology for gathering and analyzing pertinent information and placing dollar values both on the components of a project and on the entire effort. The initiative, called "ROI for Smart," has resulted in series of reports analyzing the returns for specific projects in eight industries. Steve Rogers, the director of the Center, says that unlike other approaches in the tech industry, "this is not about measuring the ROI of IBM's products and services; it's measuring the ROI of pursuing a Smarter Planet path and achieving higher levels of business competency."
As a reporter covering the enterprise technology industry for two decades, I was deeply skeptical whenever tech vendors claimed that they had come up with their own assessments of the value they could create for customers. I still am. But I'm also impressed with the results that Rogers and his team have come up with.
You can decide for yourself if their analysis is credible by reading the reports:
Healthcare: Capturing Value from Patient Centered Care.
Retail: The Value of Smarter Merchandising.
Electronics: The Road to Customer Intimacy.
Banking: The Value of Credit Risk Management.
Transportation: The Value of Customer Centric Sales & Services.
Government: The Value of Smarter Social Services.
Telecom: Smarter Communications Through Analytics.
Chemicals and Petroleum: The Value of Smarter Oil and Gas Fields.
——————-
This is the third in a series of three essays about the potential payoff from applying Smarter Planet thinking to businesses. The first two essays can be found here and here.
One of the vital lessons IBM learned from studying its 100-year history is that in order to survive for a long time organizations have to  constantly transform themselves–and they must get out ahead of the changes that are coming rather than reacting defensively to them. There is no aspect of a business where this lesson is more important than in the IT department. Chief information officers earn their keep by managing their operations efficiently and effectively–making the trains run on time. But they're even more valuable when they help create a commercial organism that's capable of constantly renewing itself–a smarter enterprise. Then, they're playing the role of a transformational CIO.
Jeanette Horan, who became IBM's CIO in May after 13 years with the company, is just settling into her new role, but already she has a clear vision of what she wants to accomplish. "The CIO truly sees the whole company," she says. "We touch every process inside IBM. Also, we're a showcase for IBM's technologies. We walk the talk."
She's focused on three spheres: IT transformation, which is achieving improvements in IT operations through bold strokes; business transformation, which is improving the integration of IT with the business; and work transformation, which is all about revolutionizing the way employees are provisioned with technology. She's aligned with the Smarter Planet principles, using new technologies that make it possible to better monitor business activities, manage the company's vast portfolio of  assets and bring analytics to bear to optimize operations.
—————
This is the first in a series of essays about The Payoff from Smart. The second and third installments will be published on July 22 and July 29.
Long the province of Internet startups and Wall Street outfits, cloud computing is at last going mainstream. That conclusion smacked me upside the head when I spoke to Jessica Carroll, managing director of IT at the United States Golf Association. "I see great opportunity in the cloud. We can run applications and do our backup without a huge capital outlay. We don't have to buy servers of our own or train staff," she said.
The USGA is golf's governing body in the US and Mexico and conducts 13 national champions  each year–including the US Open. It's located in rural Far Hills, New Jersey, but it's no technology backwater. Carroll is running several primary applications in the cloud and subscribes to a data backup service from IBM for all of her mission critical computing applications.
The reason I spoke to Carroll was that IBM on June 20 announced a pair of new cloud services, including virtualized server recovery and  data archiving. IBM began developing its cloud services for backup and recovery several years ago, and engagements like the one with Carroll and the USGA helped the company hone its offerings.
Backup and recovery aren't typically on the top of companies' IT priority lists. They're not exciting like new applications. "But I look at it as insurance," Carroll told me. "Why wouldn't you want to have coverage on your most important asset, which is your data?"