Smarter Financial Services
Africa is already well known for leapfrogging the rest of the world in use of mobile money, but African countries now have another big leapfrogging opportunity: big data analytics.
Across the continent, there's a tremendous potential for using data analytics in powerful new ways in a wide range of industries and domains, from telecommunications and banking to transportation and healthcare.
The big data opportunity for Africa came into sharp focus this week when IBM CEO Ginni Rometty and key members of her executive team visited Africa to meet with clients and government leaders. "Going forward, data is going to be THE source of competitive advantage," Rometty told a South African audience.
By Marcelo Lema
The fact that small and medium-sized businesses (SMB) are a cornerstone of economic recovery and growth is a global truth. In China, SMBs represent two-thirds of the country's industry, in the European Union, member states have adopted a
Small Business Act
and in the U.S. they're the primary source of jobs.
For both mature and growth economies, SMBs are an economic engine, and to fuel their growth,
technology is arguably
today's most transformative catalyst. Companies today are gaining competitive advantage through analytics and tackling complex, data-intensive business challenges efficiently and economically through the cloud.
For many SMBs, however, accessing such technology requires not only the resources, but the ability to maintain a healthy cash flow at the same time.
By Suresh K L
Like many other countries in Africa, Ghana's banking sector is in the midst of its most transformative phase.
The sector has expanded substantially over the last ten years, characterized by branch expansion and increased capitalization as financial institutions move to meet growing demand for consumer banking services across the country.
This is due to the continued economic growth, foreign investment, increasing diversification and a number of large investments in both the private and public sectors in Ghana and across Africa.
New technologies are helping to drive a wave of innovation across the African financial services sector as banks create new and accessible banking channels and take banking services to previously unbanked parts of society.
By Dennis Bancod
Rizal Commercial Banking Corporation (RCBC), one of the leading private domestic commercial banks in thePhilippines, has grown rapidly over the last five years. To continue this momentum, we've set a goal of adding 10 million new customers by 2014. Many of these will include the so-called "unbanked" – farmers, small business owners and others in provinces of the Philippines where ATMs and bank branches are more scarce.
Technology and the transformation of our business model will be two of the most important drivers behind RCBC's ability to bring banking to the masses.
Traditional banking technology and business models were developed around the characteristics of urban areas: high density of clients, relative proximity to cash distribution centers and the availability of  a telecommunications infrastructure, for example.
By Steve Mills
The opportunities of Big Data are limitless for making business, the global economy and our society work better. The new reality is that Big Data has become one of our most valuable emerging natural resources.
This is due in large part to the economics around lower computing costs and the enormous advancements we've made in developing new technologies that can analyze data regardless of what kind, where it resides or how fast it is moving.
In financial services, Wall Street firms are generating five new research documents every minute. Nearly $100 billion in total sales are missed each year because retailers don't have the right products in stock to meet customer demand. Earlier this month, the United Nations issued a report stating that the world has nearly as many cell phone subscribers as inhabitants.
Ten years ago, if workers in Kenya wanted to send money to relatives across the country, they had two options – either pay a courier to take their wages back to their village or travel themselves, often spending a hefty portion of the wages on bus fare and then losing a day's pay.
Today, in a just under a second, over 14 million Kenyans can send and receive money to each other in whichever part of the country they are, all thanks to mobile money transfer solutions.
Over the last five years, more than $16 billion has moved between phones in this country, indicating the untapped demand for access to reliable and affordable financial services in the palm of Kenyans.  Continue Reading »
Michael Zerbs
Vice President, IBM Risk Analytics
Four years after the worldwide financial crisis began, the recent elections and their aftermaths in Greece and France are fresh reminders that the global financial system and the global economy itself are still fragile.  They also teach a powerful lesson about the importance of managing risk.
For many years, investors and regulators viewed government bonds as practically risk-free investments. We now understand how wrong a lot of smart people can be.
Risk exists in all the domains of human endeavor, and, as the financial crisis illustrates, it's vital for people and organizations to adopt strategies for either reducing risks or understanding them better. This goes for governments, banks, investors and other business leaders alike
In this world of ever-more-complex systems, what is needed is the ability to go beyond the known and explore the unknown. By using technology it's possible to adopt a holistic view of systems, everything from banking to maritime shipping to retail supply chains, and from that information create realistic scenarios of possible future outcomes of the decisions we make individually and collectively. These scenarios, or models, are the language of risk.
Banks are practically drowning in data, but most haven't figured out how to manage it and derive insights about their businesses and their customers. That was the primary takeaway from today's Forbes magazine panel, The Power of Advanced Analytics for Smarter Banking. For quotes and context, visit #ForbesAnalytics on Twitter. IBMers Boxley Llewellyn and Duke Chang were on the panel. Here's Boxley talking about the opportunity for banks:
Most companies have massive amounts of data at their disposal, yet fail to use it in the most meaningful ways.
But what if they could tap into this "big data" to uncover lucrative business opportunities? What if they had the "inside information" they needed to retain customers or improve research?  What if they could inject certainty and predictability into the decision-making process?
Participants at this week's Smarter Analytics Leadership Summit were asking these questions, and they were finding highly intelligent and profitable answers in clever analytics software and services that can process all the different kinds of data and make it more useful in key business decisions and processes — with impressive results.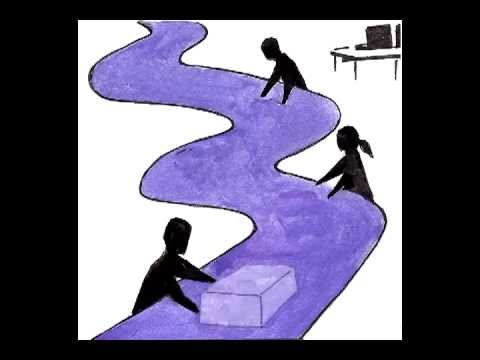 Sometimes innovation comes from seeing how somebody does something in another business and then applying the same idea to what you do.
That's how William Dibble, senior vice president of Infinity Property & Casualty Co., came up with the idea of "scoring" insurance claims from customers to look for signs of fraud. His model: the way lenders score credit applications. Infinity uses predictive analytics technology provided by IBM to spot potentially fraudulent claims and speed the payment of legitimate ones. Infinity's experience illustrates the value of using data analytics to transform the way a company does business.
Editor's note: Today, at an event in New York called the Smarter Analytics Leadership Summit, IBM is talking with 100 business leaders about the potential for harvesting insights from Big Data to create value for their businesses and for society. In addition, we want to open the conversation to many more people via this blog and Twitter, at #IBManalytics and #Big Data. For the video simulcast, click here.