Smarter Food
California fruit grower Sun World International isn't among the giants of agribusiness, but it punches above its weight class  in global markets thanks in part to its use of business intelligence software. In fact, the Bakersfield, California-based company is one of the most pervasive users of data analytics that we're aware of–in everything from farm operations and finance to sales and marketing. It's also got an executive dashboard for tracking key performance metrics. "The notion of pervasive performance management is held up as an ideal, but there are few companies that actually do it. This is one of them," says Tony Levy, a product marketing director in IBM's Cognos business unit. Sun World International's main suppliers of business intelligence software are IBM and Applied Analytix.
The company's heavy reliance on data began five years ago after it was purchased by a private equity firm that brought in new management and insisted on improved performance. "These days, we ask questions, understand the numbers, and, most importantly, do something," says Gordon Robertson, vice-president of sales and marketing.
From its 12,000 acres of land in California, Sun World International sells table grapes, stone fruit, peppers, and water melons worldwide. It also breeds its own varieties of plants and licenses its genetic intellectual property to other growers. Its brands including Superior Seedless grapes, Black Diamond plums, and Honeycot apricots. It employs about 7,000 people in the fields.
If you stroll outside IBM's offices at 11 Madison Ave in New York City with an iPhone or Android-powered smartphone, you'll discover something strange and new in Madison Square Park, and it's not the Gormley sculpture exhibit imported from London.
Using Tagwhat — the augmented reality (AR) content creation service just launched — we've scattered bits of content about Smarter Cities, analytics and the Internet of Things throughout the park.  On one corner there is an item about Cabsense, a new app that predicts the best nearby corner to find a taxi, based on crunching a year's worth of GPS data and traffic patterns from NYC cabs.
Right smack in the middle of the park you can find a post pointing to the wonderful Internet of Things video with IBMers Mike Wing, Andy Standford-Clark and John Tolva.
Towards the southeast corner, near the popular Shake Shack eatery, is another tag hovering in virtual/physical space. It touches on how RFID tags are being used to track sensitive shipments such as strawberries, like those used in the Shack's delectable hand-spun shakes.
The aim was to create, literally out of thin air, a kind of location-specific walking tour or exhibit of how cities and urban centers can become suffused with new kinds of intelligence. AR is one of the promising new dimensions of that kind of ambient intelligence converging at the cross roads of digital and physical realms. In fact, we're calling this little pilot MadSqAIR, as in Augmented Intelligent Reality, to undescore the connection. You can follow developments  at http://www.tagwhat.com/smartercities and via Twitter at @madsqAIR.
We're also using the Foursquare location-based social media network to let people in the Madison Square Park neighborhood discover this open AIR experience.
To see this array of posts in the park,  download the Tagwhat app from the Android market (an iPhone version is pending). You can post comments on tags, or even create some of your own.  In fact, you don't even need a phone to create AR content. Just use the Google Maps tool on Tagwhat's site. We hope this experiment can grow across New York City, as well as in other metropolitan centers. We also hope to put this new platform and approach to work for the upcoming 2010 Global CEO Study launch.
What uses of Augmented Intelligent Reality can you imagine that would help make our cities, systems and entire planet smarter? Please share your thoughts and comments.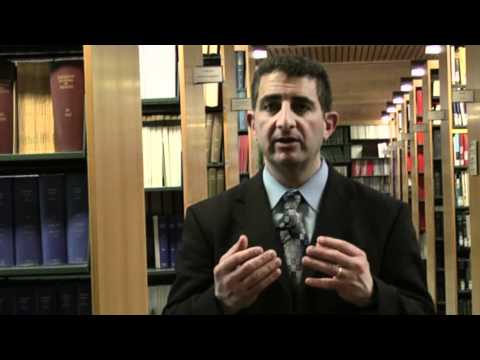 One of the most emotion-fraught scenes in Precious, the highly-regarded 2009 film, takes place when the protagonist, an overweight, illiterate, 16-year-old black girl living in New York's Harlem neighborhood, steals a bucket of fried chicken from a fast-food restaurant and stuffs her face as she rushes to school. Rather than providing sustenance, the food makes her sick.
This scene encapsulates the extreme complexity of improving public health. A nation's health care system is just one of many influences that determine whether individuals are healthy or not. You've also got to consider the family situation, education, genetics, poverty, location, transportation, retailing, advertising and a host of other factors. Each of these factors is a complex system in itself, with its own dynamics. Add them all together, with all of their interdependencies, and it looks like chaos.
But it doesn't have to be.
Some of our research colleagues at the Almaden lab are working on a project aimed at making it possible for government and business policymakers to get an accurate, holistic view of health so they can analyze the situation well  and craft better ways of improving it. Called SPLASH (it's an acronym, but don't ask what the letters stand for),  the project seeks to create a technology platform and a community for integrating all of the data models that researchers and social scientists have created for the various systems affecting health. "People started to realize that this could be done, but nobody was mapping the system of systems. It's so complicated," says Paul Maglio, an IBM researcher who co-leads the project along with researcher Pat Selinger, who adds: "We hope to build a community of people who can contribute models and data, start a dialogue, and do joint work together."
That dialogue was launched last week at Almaden Institute 2010, a two-day conference held at the lab in San Jose, Calif. About 200 people from different health-oriented realms watched presentations and discussed the possibilities for collaboration. Some were quite enthusiastic about forming a community. "I'd love to partner with you. I hope this can be the beginning of a good conversation," said Kevin Grumbach, the chief of family and community medicine at San Francisco General Hospital.
There's a lot of technical work to be done, which is one reason why IBM Research has made SPLASH one of its so-called grand challenges–big-bet projects that require technical breakthroughs. The difficult tasks include defining software languages and methods for describing and matching data models,  and inventing frameworks for integrating the various models.
The other main challenges are not technical: Understanding how to communicate effectively with policymakers and defining innovative business models that  create win-win situations for various participants in the system. What kinds of incentives, for instance, could government leaders create to induce grocery stores stocking a wide variety of fresh fruits and vegetables to locate outlets in inner city neighborhoods?
For starters, the team will attempt to create an integrated model for addressing the causes and effects of obesity.
This effort is certainly daunting, but, if it works, it could help transform the art of  health policy decision making into a science.
Healthcare is a complex topic with many moving parts, including doctors, hospitals, clinics, the pharmaceutical industry, government policy, privacy, medical schools, etc. Now, take your thinking up one level—to health itself. The health of individuals is affected by myriad factors, ranging from globalization of agriculture and economic vitality on one end to advertising messages and opportunities for exercise on another. So, how can a society that's determined to improve the health of its citizens get its arms around all of those factors and their interdependencies?
Some of our IBM colleagues at the Almaden research lab in San Jose are taking a step towards answering that question at a two-day conference starting today. The goal of the conference, Almaden Institute 2010, is to help achieve better health through modeling and simulation. They've invited experts from academia, government health agencies, health care providers, and policy think tanks. Among the speakers are John D. Sterman, professor at MIT Sloan School of Management, and Margaret Brandeau, professor at Stanford. Sterman's speech, A Banquet of Consequences: Management Flight Simulators for Climate Change Policy, will be streamed starting at 9 a.m. PDT, and Brandeau's speech, Modeling and Simulation in Public Health, will be streamed starting at 11:30 a.m. PDT. You can tune in here.
Modeling and simulation aid our ability to understand the interrelationships of systems and how a change in one can affect others—which is an important building block in improving public health and health care.
Consider this disturbing situation: Some large American cities have so few supermarkets that they're considered "food deserts." There's actually an abundance of food in these places, but it's the wrong kind. It comes in the form of fast food in restaurants or processed food in small shops—not the abundant, affordable fresh fruits, vegetables, and other fresh provisions that people need to remain healthy. For instance, Detroit, a city with a population of nearly 1 million, has no major supermarkets. Meanwhile, it has more than 400 liquor stores.
This difficulty in getting fresh food is a major cause of America's obesity problem–where roughly one-third of Americans are obese. Obesity, of course, is a contributing factor in a wide array of maladies, including heart disease and high blood pressure. But why can't people get healthy food? There are many causes. Crime is a factor in the paucity of supermarkets in the inner cities. And poor public transportation systems make it difficult for city residents to travel to a fully-stocked store. Meanwhile, advertising drives people toward poor food choices. So you can begin to see how truly vast and complex is the health ecosystem. "It's easy to tell people to eat less and exercise more, but the situation is complex. You have to take into consideration genetics, socio-economic factors, location, and social influences," says Paul Maglio, manager of smarter planet service systems at IBM Research.
Knowledge about how these factors interrelate is crucial to policy makers and leaders in government, the health care industry, and other participants in the health ecosystem. This is where modeling and simulation come in. Today, decisions that affect health are typically made based on looking at a single system in isolation. Even when researchers gather data and build models for analyzing it, they look at systems as if they stand alone. Maglio, database management researcher Pat Selinger, and a handful of other IBM scientists have embarked on an effort to make it possible for stakeholders in a nation's health to share data and create integrated models that can provide holistic views of how the world works. "Everything is connected to everything. If you change one piece, everything else needs to reconfigure. It's like a spreadsheet where every value needs to recalculate every time something changes," explains Selinger.
I recently sat down with Wayne Balta, IBM's VP of corporate environmental affairs and product safety, to talk about a new program to advance sustainability across the company's huge network of almost 30,000 suppliers in 90 countries. We talked about how a company can help the environment beyond the walls of its own business:
Q: Ten years, ago, we never could have predicted the current state of global sustainability efforts. What are some trends you're seeing today?
Balta: We're seeing more activity in areas where business interests intersect with the environment and sustainability. More companies are realizing that what is good for the environment is good for business, especially when it makes a company more efficient and effective. A case in point: if you produce a product — anything from hula hoops to heavy machinery — if you do it in a way that is more efficient, you'll consume less energy, save money on energy costs, and lessen your contribution to greenhouse gas emissions. We're seeing this across all industries.
Q: One place a company can make an impact is in its supply chain. Can a company's purchasing power be translated into better environmental policies?
Balta: Absolutely — we've certainly seen that at IBM. This dates back to the 1970s, when IBM was evaluating companies performing waste management and recycling. In 1998, we wrote to our suppliers to encourage them to adopt the new ISO 14001 standard for environmental management systems. Then, in 2004 we published the IBM Supplier Conduct Principles that suppliers were required to follow in order to do business with IBM. Those standards set IBM's overall expectations for corporate responsibility, because suppliers are a key component of a company's sustainability efforts.
Q: What is IBM asking its suppliers to do in 2010?
Balta: Starting this year, we are asking each of our suppliers to define an environmental management system suitable to their particular business operations. We're asking them to establish voluntary environmental goals and measure performance for at least three topics applicable to virtually all businesses: energy conservation, greenhouse gas emissions, and waste management/recycling. In addition, we're asking them to publicly disclose their results. We're also asking that these requirements be cascaded down to any of their suppliers who perform work for them that is material to what is ultimately supplied to IBM. So this program will fan out among our suppliers' suppliers, spreading its impact even further.
Q: I see you are not issuing a blanket mandate. What's the reason for that?
Balta: A key aspect of this program is that we want suppliers to create a management system that works for their particular business operations. Since our suppliers are diverse, there cannot be a one-size-fits-all solution. Some are huge publically-traded companies while others may be small businesses with much fewer employees. We want them all to build long-term sustainability in a way that is integral to their routine operations, not as an add-on fix.
As we set these new requirements, let me point out that we are not going to publicly "grade" suppliers. This is a carrot, not a stick approach. Our goal is to help them improve their businesses, whether they work with IBM or someone else. We want them to succeed.
Q: Can you give me a few examples of what suppliers could do?
Balta: It varies. Chemicals used for manufacturing must be properly managed from inception through final use and disposition. Products and components can be designed for the environment, considering material selection, energy intensity, and recycling at end-of-life. Even service operations such as call centers can be energy-intensive.
Take the electronics industry, which supplies IBM with components for our servers. As an example, we want them to use environmentally preferable materials. However, that doesn't happen overnight, and a supplier must put a system in place to phase out a particular material or manufacturing process.
For a services oriented supplier, its environmental management system might identify energy consumption as a significant issue. Upon recognizing that, the supplier might do things like install motion detectors so lights automatically shut off when rooms are not occupied, or installing energy-efficient light bulbs or energy-saving settings on computers. For a shipping company, their routes might be redesigned to save fuel.
Q: Aren't some suppliers already doing this?
Balta: Indeed, many of IBM's suppliers already have such systems in place and for them these requirements may not represent anything substantially different from the way they already manage their businesses. For others, however, this approach may be relatively new. Some suppliers may need help and we look forward to helping them succeed.
There is another dimension. In our era of globalization, we find ourselves working with suppliers from all over the world. In fact, the executive who oversees IBM's supply chain, John Paterson, is based in Hong Kong. We're finding that suppliers are at different stages of development and sophistication in terms of their understanding of sustainability and environment impact. While these requirements may seem like old news in mature economies, attention to these matter in emerging markets has not been great over the years. It's very important for suppliers in those markets to get the help they need to put the right systems in place.
Q: Is there anything else you'd like to add?
Balta: Our world is a system of systems — we're seeing that in IBM's Smarter Planet initiative, where cities around the world are creating systems to make water cleaner, roads less congested, and populations healthier. That's what we are doing here; helping suppliers build systems so that they can be sustainable and succeed.
By Paul Chang
In the U.S. alone, the Centers for Disease Control and Prevention says that 76 million Americans are sickened each year by food-borne illnesses, leading to the hospitalization of 325,000 people and causing 5,000 deaths. A study that was published a few weeks ago by the Produce Safety Project at Georgetown University reports that the health-related costs of food-borne illnesses – including medical bills, lost wages and lost productivity – total US $152 billion a year in the U.S. alone. Of course, food safety is a global problem. In Australia, for example, OzFoodNet estimates that 5.4 million cases of food borne disease occur annually in the country of 20 million people leading to approximately 18,000 hospitalization and 120 deaths, with an annual cost to society of AU$1.2 billion.
It's not just the cost of food-borne sicknesses that is troubling, or even the frequency of these outbreaks. It's the difficulty retailers and authorities around the world have in identifying the causes in a speedy manner; tainted food sometimes stays on store shelves and in our kitchens for too long. In addition, the current antiquated "system" of inspecting processing facilities once every few years is simply not frequent nor reliable enough.
The good news is that by using instrumentation such as sensors and barcodes, interconnection through the Internet, and new information management and analytic tools, food can now be traced from farms to supermarkets. Although the technology adoption has been limited on a worldwide basis, a growing number of countries and businesses are successfully using it. That's why I am in Thailand this week. Today, at an agricultural industry event being held in Nonthaburi, a city outside Bangkok, the country's Minister of Agriculture and Cooperatives, Theera Wongsamut announced a major program aimed at making Thailand's agricultural products traceable from farms to retailers. Mr. Wongsamut said that beginning with about 600 farmers and agricultural exporters, his ministry would offer a new system based on open standards that will allow farmers and all their trading partners to access and share information on food including farm of origin, the type of feed used, date of harvest, and the like.
The idea behind the new system is twofold. First, it will help Thailand differentiate its agricultural exports in the marketplace – a smart business decision. But the system also offers real societal benefits. If someone gets sick from a food that was imported from Thailand, it will be easy for a supermarket or public health authorities to determine exactly what farm the tainted food came from. This means recalls will happen much faster and potentially save many lives. And it means we can start reducing that staggering sums that are lost as a result of antiquated food safety systems.
We can't prevent all food borne illnesses, but we can bring accountability to the actors, transparency to the supply chain, speed the process of uncovering their causes, and reduce their impact on public health and the food industry by building food tracking systems fit for the 21st century. By remotely monitoring the key events in a production process, applying business analytics, and identifying high risk scenarios, we can all make better use of the existing resources to prevent future outbreaks instead of merely reacting each time.
Paul Chang, worldwide business strategy, emerging technologies, is one of IBM's top food and drug safety experts. Over the past few years, Paul has worked with major pharmaceutical manufacturers and distributors globally to help them meet legislative mandates aimed at protecting consumers from counterfeit medications. More recently, he has helped food producers use sensors and barcodes to trace food from farms and manufacturing floors to retailers.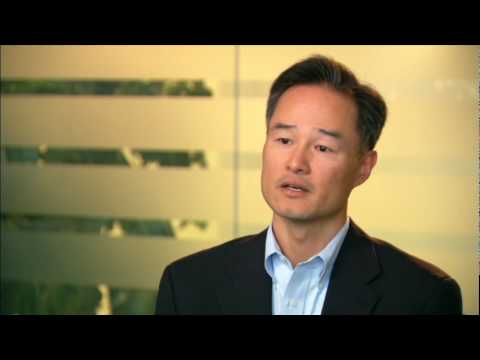 Related Links:
Food Safety News
Beginning Farmers
Quality Digest
Ho Chi Minh City is engineered to accommodate about  three million people, but its population now tops 7 million–and it seems like half of them are riding motorbikes at any given time of day. So chaotic traffic was the first fact of life that struck members of a team of six IBMers when they landed in the city on Feb. 20 to begin the process of helping local leaders put together a plan for upgrading the city's infrastructure. "The two-wheeler traffic was the highest I've seen on the planet," marvels one of the IBMers, Guruduth Banavar, the former head of IBM Research in India.
Banavar, who is now the chief technology officer for IBM's Public Sector business unit, was part of the team that spent three weeks in Ho Chi Minh City as part of IBM's Corporate Service Corps. program. We send small groups of top-talent employees to emerging markets to help improve economic development, government services, and the like. The group that worked in Ho Chi Minh City was the first to be made up of executives. It was also the first to help a city in an emerging market look at all of its challenges holistically and come up with a master plan for taking them on. As a result of the engagement, Ho Chi Minh City and IBM have now formed a Smarter Cities alliance.
The city has adopted a 10-year redevelopment plan and will work with IBM on seven pilot programs in areas ranging from transportation to food safety. IBM will also help the city set up academic programs to prepare young Vietnamese to launch careers in technology services. "We think they can leapfrog their peers in other cities in eight to 10 years," says Banavar.
One of the top priorities is dealing with traffic, of course. In one of the the pilot projects, IBMers will re-use a software tool developed in 2007 for analyzing traffic patterns in Singapore. They'll monitor downtown Ho Chi Minh City traffic and create a model for predicting when intersections will clog–so the city can change traffic signals or deploy traffic cops to re-direct traffic and avoid grid-lock.
The lessons IBM learns in Vietnam will help it refine its approach to Smarter City projects in developing nations. One of the challenges that the government of Ho Chi Minh City has to overcome is the fact that there's little coordination between the city's government bureaus. Yet the systems they oversee, from traffic to water to electricity to public safety, area all interrelated. One of the goals of the new city plan is to bridge between the departments with coordinated strategies and shared data. These insights will be useful in other emerging-market cities, as well. "We can help change the governance structure of cities," says Banavar.
As you may have noticed from the last post, IBM's Sam Palmisano visited the Chatham House stage in London today having delivered a speech titled 'Welcome to the Decade of Smart.' Throughout tonight (and over the coming days) we will be posting content and links to images and video from the event here, as they become available.
From the post-event materials being distributed:
On January 12, 2010, Samuel J. Palmisano, IBM Chairman of the Board, President and Chief Executive Officers, addressed business and civic leaders at Chatham House in London. In his remarks, he described how forward-thinking leaders in business, government and civil society around the world are capturing the potential of smarter systems to achieve economic growth, near-term efficiency, sustainable development and societal progress.
Links:
Launch a video of the speech: Sam Palmisano at Chatham House
Launch a video of the Q&A from Chatham House: Q&A from Chatham House
Today, Steve Lohr of the New York Times published a brief article about the speech that takes a look at the past year of Smarter Planet work from IBM.
Paul Glader of the Wall Street Journal published an article today as well that examines aspects of IBM's Smarter Planet initiative.
Day 1 of the Smarter Cities Summit is underway right now in New York City. Below is the live conversation. Join in by tagging your tweets with #smartercity, and check back later for an in-depth analysis of Day 1.

September 28th, 2009
22:55
A Point of view by Guy Blissett, IBM: Major stresses are appearing across the global food value chain, as longstanding issues such as population growth, contaminations and recalls, counterproductive farm subsidies and trade policies, and food waste—are exacerbated by newer issues like climate change and drought, high energy prices, plateauing crop yields, consumption changes, globalization and diversion of crops for biofuels. As a result, we are seeing significant price volatility, shortages, government interventions and a growing realization that the current model is not sustainable. Agriculture is already the largest human use of water, comprising an estimated 69% of total, and yet based on existing trends we will likely need to double the food supply by 2050. Clearly, a smarter approach to managing our food value chain is needed. And while technology alone cannot solve the crisis, its application to create a value chain that is increasingly instrumented, interconnected and intelligent is essential.
Most experts believe that enough food is currently produced to feed the world's population. Indeed, from the multinational agribusiness to the family farmer, food is being produced in unprecedented quantities around the globe. However, much of the food produced is never actually consumed; Indeed as much as 50 percent may be lost or wasted between the farm and the fork. Food spoils in the field and is damaged in processing or transit. Vast amounts are also discarded due to spoilage or exceeding shelf life. A further portion is contaminated and must be removed from the supply chain, and still more is wasted by consumers and purveyors who for various reasons prepare more food than is needed.
In addition to this waste, tremendous inefficiencies remain in the supply chain as CP manufacturers, suppliers and retailers fail to collaborate effectively on sales, production, shipment and marketing forecasts – generating out of stocks, over stocks, and excessive handling and shipping activities. Out of stocks alone are estimated to cost the average consumer products company 2.5 percent of sales. Collectively these problems mean that already approximately one billion people, 15% of the population, go hungry each day and 5.6 million people die of starvation every year, according to UN estimates. At the same time, too much food is consumed by too few, already more than one in three Americans over the age of 20 are obese, and per capita consumption of water and energy intensive proteins continues to rise with incomes.
The world will continue to change rapidly as more people eat more food and specifically more water and energy intensive foods like meat and dairy, and crave fuel for their cars, collectively placing unprecedented pressures on natural resources and the systems we
use to manage them. The UN secretary general has estimated that it will require $15 billion to $20 billion a year in new investments and innovations in agriculture and technology to address these challenges. While technology alone cannot solve this unfolding crisis, its application to create a smart food value chain that is increasingly instrumented, interconnected and intelligent is essential.
Why will a smarter food value chain be instrumented? Because it will use sensing and tracing technologies, such as radio frequency identification (RFID) and barcodes, to enhance visibility as meat, fish, dairy and produce moves from the farm to the fork, lowering waste and spoilage and reducing costs. Sensors can also enable more efficient production methods by reducing irrigation, pesticide and fertilizer requirements, boosting yields and monitoring moisture, temperature and airflow during storage to minimize spoilage.
A smarter global food value chain will also be interconnected: creating visibility and connectivity across all the disparate ranches, farms, feedlots, storage bins, manufacturing and processing plants, warehouses, and retail stores that together form the global food value chain. This connectivity is increasingly important as food today is rarely consumed where it is grown or raised, frequently exported to low cost markets for processing or packaging, then re-exported as a finished product for consumption. For example, cod caught off the coasts of Norway may be shipped to China for processing into filets, only to be shipped back to Norway for sale to consumers. This inflates logistics costs and increases waste due to spoilage, damage or contamination.
Finally, a smarter food value chain will be intelligent: capturing, leveraging and sharing standardized data and integrated information to generate insights on optimizing the value chain. Smart technology can improve the complex process that is the production, distribution, storage, selling, consumption and disposal of food. Elements include improved planning and coordination, efficient storage and dynamic routing, optimization for cost, carbon and other attributes and improved traceability. The result will be more, safer, higher quality food delivered when and where it is needed, and with little waste and an extended shelf life.
The ultimate driver for many of these requirements is the smarter consumer, who expects more detailed and verifiable information about the source and contents of the food they buy. The companies that recognize and leverage this dynamic can form deeper, lasting connections with consumers. Indeed many of the anticipated 700 million emerging middle-class consumers will take their initial brand loyalties with them as their incomes grow.
A smarter food value chain will meet the world's growing demands, and sustain that growth for generations. IBM and its business partners are committed to developing and deploying innovative technologies that collectively deliver an intelligent, instrumented and interconnected food value chain.