Smarter Communications
by Scott Stainken, General Manager of IBM's Global Communications Industry
Next week my colleagues and I travel to Barcelona for Mobile World Congress (MWC) 2012.  While there, we'll be answering what we think are some of the most important questions being asked by smarter communications providers today.  Questions like… Continue Reading »
by Richard Daley, Director of Information Management at Tejon Ranch
Mobile business applications on phones and other hand-held devices are taking hold in the business today, and Tejon Ranch is a great example of how that technology is making a big difference.
Our name is a bit deceiving. We're more of a city than a "ranch." Continue Reading »
By Alistair Rennie
GM, Collaboration Solutions
IBM Software Group
The iPad 2 and Kindle Fire will top many holiday wish lists this year. But not only can you play Angry Birds on these devices; tablets can be used at work, too.
Increasingly, employees are bringing in the technology they use at home and demanding the IT department accommodate them.
For years, companies have issued mobile devices to busy executives and sales representatives who depend on their company-issued devices to get the job done. However this thinking is antiquated. In today's increasingly mobile culture, accessing critical business applications via mobile devices is a must-have for all employees.
In response, many organizations worldwide are adopting a BYOD (Bring Your Own Device) approach.  Approximately 72 percent of firms surveyed by Aberdeen Group say they allow employees to use their own smartphones or tablets for work. And a recent IDC survey said that 95 percent of workers have used technology they purchased for themselves for work. I recently met with a CEO of large and fairly conservative company in Germany who purchased 1,000 iPad devices for their employees.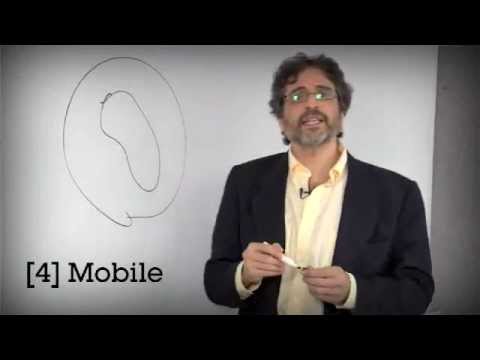 Vote for this as the coolest IBM 5 in 5 prediction by clicking the "Like" button below.
Read and in-depth blog post from IBM Research about the technology underlying the prediction.
Join in the Twitter conversation at #IBM5in5