A massive open online course (MOOC; /mu:k/) is an online course aimed at unlimited participation and open access via the web. In addition to traditional course materials such as videos, readings, and problem sets, MOOCs provide interactive user forums that help build a community.
Although early MOOCs often emphasized open access features, some notable newer MOOCs use closed licenses for their course materials while maintaining free access for students.
See what everyone's talking about in this quick tutorial: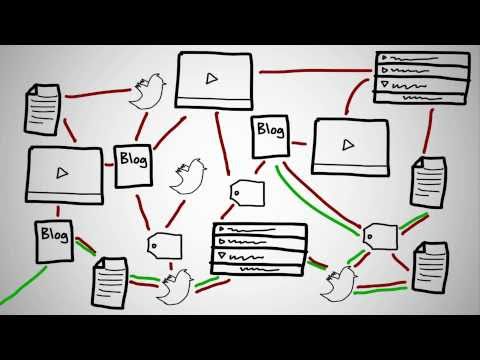 What a great way to gain new skills and network with experts in a field of interest to you! Or share you expertise with others!
The thought of making my own TOYS has a real appeal to the inner kid I've never left far behind.  Although, I'm not sure I am thrilled with the idea that these creations have a 'shelf-life' of two days or so.  According to the interviewee, Nicholas Liverman (co-Founder of Old World Laboratories), that's about the length of the attention span for his own children before they move on to something else (can you say landfill, boys and girls?).  Custom Toys
Of
greater

value, this creative outlet has applications in the education sphere.  Increasing affordability of 3-D printers may allow for them to be available in more classroom settings!  Imagine the possibilities for the children in lower income settings to have actual hands-on experience with materials that have never been available to them before…
"3D printing allows for more authentic exploration of objects that may not be readily available to education institutions, including animal anatomies and toxic materials. The exploration of 3D printing, from design to production, as well as demonstrations and participatory access, can open up new possibilities for learning activities."
How will you apply 3-D production of goods/services to your current work to bring about great changes for a Smarter Planet??
According to Merriam-Webster, the definition of PUSHBACK is: (#1) the action of forcing an object backward; (#2) resistance or opposition in response to a policy or regulation especially by those affected.  [Personal note:  lots of language has morphed around the globe - - being a language purist, I'd rather see pushback as a hyphenated word, but I don't think I get a vote!]
Most often we hear "pushback" used in the office or home environment to describe a "counter-offensive" in response to a proposed idea, suggestion, or (heaven forbid) chore to be done in the house – so definition (#2) is in play there.  In the aviation world, pushback relates to the primary definition (#1).
Read about the new system being developed in Germany to bring more automation to airline departures or PUSHBACKS
Pilot Ground Situation Awareness System (PGSA)
Make sure to check out the contact information for the companies at the bottom of the article (job prospects, maybe?)  Sorry, I didn't see any advice in the article as to how to make your teachers, parents or boss give in to your pushback! You're on your own there, I'm afraid
Swallow a pill and a tiny sensor in it transfers health information about your body to your smartphone. Sounds fantastic, doesn't it? Or does it?
There are MANY companies racing to produce the next big thing in medicine, from monitoring heart rate, diagnosis of small bowel and colon problems, diagnosing diseases such as epilepsy and Parkinson's, this technology is bound to advance the medical industry substantially.
One company, Proteus Digital Health predicts that half of medications will be digitized by 2020.
New pills and patches can make monitoring health as easy as checking an app on your smartphone. But could this put personal health information at risk?
See the many different applications for these different types of medical sensors
As a follow on to the Vertical Farms blog post by Kimberly (published August 6th), read about this Thesis project from Philipp Hutfless who's studying Industrial Design at University of Applied Sciences in Darmstadt,  Germany.  He was inspired by a trip to Japan which sparked his desire to design a food system that could be sustained offshore.
Here's a sketch of his work in his own words on the
Another description of the project is posted on the Fast Company exist website  (They have all kinds of reviews, musings, op ed pieces and product information on their site – check it out) Floating Ocean Greenhouses Bring Fresh Food Closer To Megacities