A student research team at the University of South Florida has developed a novel system to treat extremely problematic wastes by recovering Nitrogen (N), Phosphorus (P), and Potassium (K) to create potentially high quality fertilizers while also generating energy (as methane) from the waste.  Fertilizers are sustainably created, offsetting any need to create conventional fertilizers. Conventional fertilizers require mining of important nutrients such as phosphate, which generates extremely harmful environmental impacts and often creates wastelands on the mine site.  Funds will be used for the next phase of the project.
An award was made to Bells University of Technology in Nigeria to support their summer school event / course.  The funds will allow three students to attend who would not be able to afford to otherwise.  In the class the students will learn about web and mobile application development,  which skills gained, in turn, will serve the community and surrounding organizations, meeting their web and mobile application development needs.
In Conclusion, our solution follows and records daily sports and eat activities of users and gives some advices. One of the our system's aims is to develop connection between users and user's doctor with daily reports which are prepared by system with very good visual graphics. System reminds medicine time and medicine to users with notification on mobile phones and Smartwatch with visual and voice ways.  In addition to this, system includes some hardware module which take user's pulse and air pollution rate and sends data to Android Mobil Phones. Therefore especially patients who has COPD(chronic obstructive pulmonary disease) can be warned with this module when needed. At last but not least, project includes a module which aims to recycling unused medicines.
We are Winner of IBM Turk Software Academy 2014 and wrote two academic articles about this project.
We are very happy to make this project and write blogs. Special Thanks to Wendy Murphy, IBM Turk University Relationship Manager Jale Akyel  and Asistant Professor Ahmet Çınar
Project Lead: Ahmet Anıl Müngen
Project Members:
Gökhan Yılmaz
Fatih Özcan
Figen Önün
Imagine a country running out of trash – not possible, right?
Sweden's waste to energy market is so hot that the country's 30 rubbish-based power plants have to import waste from other countries. Sweden now has to import some 750,000 tons of garbage each year.  It's a rather unorthodox form of import, where Swedish waste to energy companies don't have to pay for their goods – instead they're paid per ton for taking care of other countries' refuse.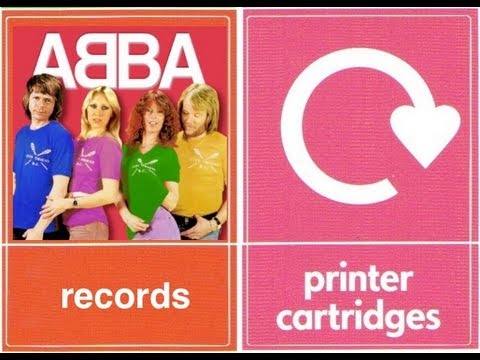 The 32 recycling plants in Sweden today produce heat for 810,000 households and electricity for 250,000 private houses.
Only 4% of waste reaches landfills!
This takes smarter planet efforts to a whole new level! When this process is replicated across the world, we may one day see a movement to preserve our trash!
Medical science continues to evolve by taking new directions that don't necessarily begin with focus groups and human or animal subject testing.   The use of 3D technologies for assisting physicians in 'customized' diagnoses and treatment plans for many health issues is being explored at both universities and hospitals.  By using virtual simulations, the hope is that both costs and patient trauma can be radically reduced.   Watch the video and take a look at the linked articles-
"By creating the first full virtual model of the human heart, Dassault Systèmes are enabling medical professionals to one day explore personalized treatments for each patient prior to performing surgery, while inspiring researchers to revolutionize cardiovascular medicine"
See what other tech is being explored at Dassault Systèmes, a French corporation offering global employment opportunities…