Sailing is a recreational pastime long enjoyed by young and old.  Sailing vessels have been used for centuries for transportation of passengers and goods on a commercial level.  And there are ghostly tales of unmanned ships seen drifting in the mists of oceans and other large bodies of water, bearing witness to tragedies at sea, and captained and crewed by ghosts.  But, there's at least one unmanned vessel that might be less frightening and more appealing…
As reported on CBS radio's The Osgood File:  "Engineering students in Canada have created a robotic sailboat – or "Sailbot." It is 18 feet long – and this summer, they will try to sail it across the Atlantic Ocean without anyone on board.
Kristoffer Vik Hansen is the co-captain of the Sailbot team at the University of British Columbia. He says their ship brings together sailing and robotics as never before…  "We don't give it any instructions. We don't give it any way-points of where to go next. It actually has to pretty much think for itself. Taking in things like weather information, downloaded over satellites. It takes in wind information gathered over wind sensors…"
The Sailbot is covered with solar panels that generate power for all sorts of navigation technology on board…  The ship is packed with GPS indicators and software that will allow it to get information on the whereabouts of other ships, ocean drift and even icebergs. It then takes this information, processes it and steers around any problems in the water.
Check out more of the details here: 

UBC Sailbot
In August, the team will launch Sailbot off the coast of Newfoundland – destination, Ireland. Kristoffer Vik Hansen says
"We're hoping to complete the travel in about three weeks."
And if all goes well, they say Sailbot will be the first sea vessel to successfully cross the Atlantic without anybody aboard. Vik Hansen and the rest of the team plan to be in Ireland – champagne in hand, waiting for Sailbot's arrival.  And they hope that the ship launches a thousand imaginations…  And according to Vik Hansen, "It might not end up seeing thousands of robotic sailboats around the world. But, the whole drive towards more energy-efficient shipping systems and stuff like that – this could have a big impact."
Coming soon….  you might not feel as guilty about ordering a McDonald's Big Mac. According to McDonald's, by 2016, some of its iconic burgers will be made with "verified sustainable beef".
Americans LOVE their burgers and ate 25bn lbs (11bn kg) in 2013!  Beef is one of the most environmentally damaging foods in today's diet.  It's widely agreed that beef has a sustainability problem. According to the latest assessment from the UN, livestock production accounts for 14.5% of greenhouse gas emissions.
McDonald's move to make beef more palatable for the environmentally conscious should be a welcome move. While this sounds like an idea whose time has come, it's actually a big challenge because there hasn't been a universal definition of sustainable beef. It's unclear what exactly is sustainable – or indeed verifiable – about the beef of the future.
In any case, it's great to see that the burger giant is seeking to become "greener" on this planet we all share.
Several cities are using the Ultra-Ever Dry® paint product that solves some very specific problems.  Ultra-Ever Dry® is a superhydrophobic (water) and oleophobic (hydrocarbons) coating that will completely repel almost any liquid.  Ultra-Ever Dry® uses proprietary nanotechnology to coat an object and create a barrier of air on its surface.
The paint's unique qualities are demo'd here: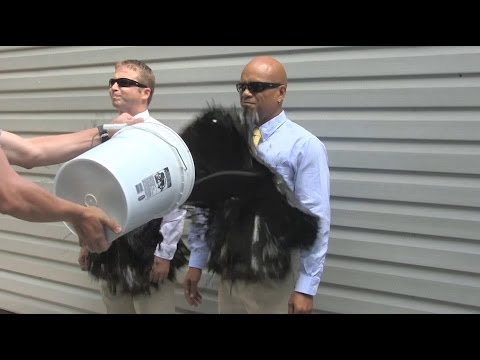 Take a look at how the patrons in Hamburg, Germany react to the paint application: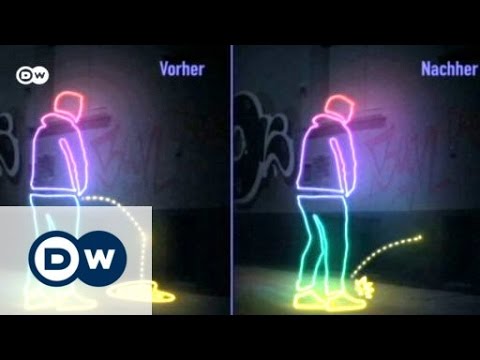 Nissan is the first carmaker to apply the technology on automotive bodywork.  Sounds like the perfect application for this product, to me!
Do you have a brain child that can revolutionize the world?
How would you like to 'glide unseen' into an area?  While Harry Potter and countless other fictional characters have used cloaks of invisibility to achieve that trick, we more mundane beings have limited powers to make ourselves non-intrusive.  And some folks are better at it than others…my laugh is so recognizable, it's been the subject of much commentary over the years.  But, if I could clamp down on my tendency to be mirthful, maybe I have a shot at not standing out in the crowd?
Read about tech that's making at least part of you unrecognizable…  Developed by AVG in the Czech Republic,
"The glasses, they explained, could help prevent smartphone users from snapping and uploading unwanted and potentially embarrassing photos of you. They can also prevent your likeness from being captured and featured in Google StreetView or other big-data projects."
Sorta' makes you feel like a super-hero, doesn't it?  What potential good (or harm) do you see resulting from this technology?  Is there an improvement or offshoot that you can envision?  AVG is a worldwide company – take a look at their job opps across the globe here:  Careers at AVG
As with so many breakthroughs, the idea of converting packing peanuts into better-performing lithium-ion batteries was actually a solution for how to dispose of those near impossible to get rid of packing peanuts.  Purdue University decided to employ the packing peanuts that came along with equipment they had ordered to create a new type of anode made from carbon making them perfect in lithium-ion batteries.
According to Purdue University, the packing peanut conversion process is inexpensive, environmentally-friendly, and should be practical for large-scale battery production.
Read all about the process of converting the packing peanuts into a carbon anode that can stand up to 300 charging cycles without a significant loss in that capacity here.
Do you see any difficult to dispose of items that can be transformed into something useful, sustainable, or can improve a traditional way of doing things?