We have a day for giving thanks. We have two for getting deals. Now, we have #GivingTuesday, a global day dedicated to giving back. On Tuesday, December 2, 2014, charities, families, businesses, community centers, and students around the world will come together for one common purpose: to celebrate generosity and to give.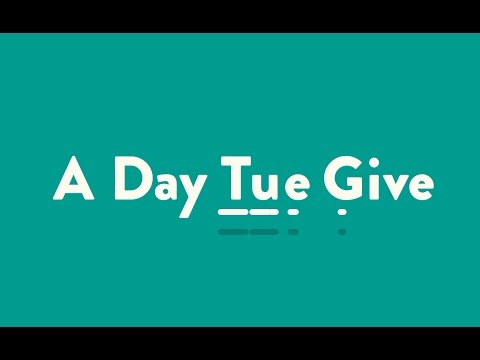 Go to the website to see the many events leading up to #GivingTuesday.
On Friday, Oct. 24, students and volunteers at five universities across the country joined together to participate in the first joint Campus Lights Out program.  254 volunteers from the five universities, including the University of Texas at Austin, who organized the event, Penn State University, University of Toledo, the University of Kansas and Bowling Green University.  The purpose of the program is to reduce campus energy use and increase awareness about energy sustainability.  Students and volunteers turn off lights, electronics and other devices that use energy that would otherwise be left on over the weekend.  The results are recorded using a mobile-optimized site to aid in quick recording and tallying of results.
Together the volunteers from the 5 universities combined to turn off 14,628 lights and 737 projectors, computer monitors, computers and other various electronics in 112 total buildings. The total energy savings was 18,869 kWh.  Future joint Campus Lights Out events are in the planning stages for the spring semester and next fall. The hope is to increase the number of universities involved.  Campus Lights Out thanks Students for a Smarter Planet for their support!
The FlyKly Smart Wheel fits practically any bicycle or lifestyle. And turns any bike into an electric bicycle and any commuter into a joyrider in no time. Just start pedaling and Smart Wheel delivers a boost up to 20 mph and a 30 mile range on a single charge – more than enough to power your every day. And it can be recharged in just 2-3 hours.
In combination with a smart phone app, this technology encompasses all aspects of bike riding: setting your top speed, locking the bike, GPS tracking if the bike should happen be stolen and saving and sharing your favorite routes. There are plans to manufacture a glow-in-the-dark version in the near future.
While the cost of the FlyKly Smart Wheel isn't inexpensive, it looks like a great product for cycling enthusiasts.
FlyKly products are exclusively available online. They ship orders on a first come, first served basis. Your credit card will be charged when your order goes into production; FlyKly will confirm with you before the charge.
This looks like just the incentive I need to get out my old bike and go for a ride!
As a college student, I did my laundry more than most of my friends (and didn't take it home to Mom at the end of the semester, either).   "Clean" water seems to be decreasing in supply – although there's an abundance of the salty variety covering the planet.  We've come up with a bunch of de-salination methods that have been in the news.  This 'fresh' water is being used in many applications – farming, animal husbandry, drinking water for humans…
But what if we just decreased CONSUMPTION of the water that IS available? Or in any case, used the supply more efficiently?  Here's a look at technology that aims to minimize the amount of water being used for the laundering of fabrics.  Although it's not strictly new tech, having been around for several years, it is being used with greater frequency in industrial applications and may be available for household consumers in the near future.
Read about one company that is on the manufacturing end of things:  
  Maybe you'll be inspired to go them one better?  (Or at least do some of that laundry that you've been piling up?)