One of the biggest challenges that a rapidly developing country like India faces today is to manage its ever-increasing urban population and handle the immense pressure on the infrastructure of the major cities. While the long term solution is to develop more cities, the much needed short term solution is to make the existing ones more efficient. And technology can help us in more ways than one towards this goal. Big cities such as New York, London, Melbourne, etc. have been using smarter technology in almost all areas successfully, be it water supply, electricity, transport, or waste management. IBM's Smarter Cities programs have been at the forefront of this technological revolution in urban management. Its time we bring this to Indian cities as well, and you-the students can help better than anyone else.
We're soon launching the National University Challenge. The goal of this challenge is to collect and analyze information from our cities about problems and issues being faced by the citizens. The challenge provides concerned citizens an opportunity to air their grievances and participate in exposing and sharing the problems being faced in everyday life.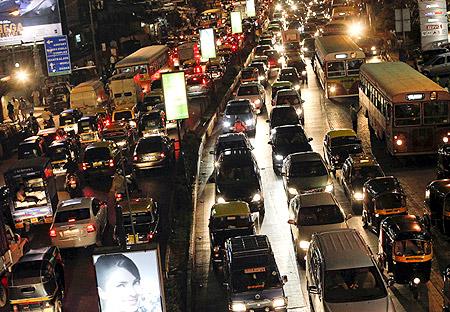 Data will be collected using participatory crowd sensing mechanism. Concerned citizens are invited to download the android application provided for the purpose of data collection, collect sensory data about the event, and share their concerns and issues using text, audio and image input. Citizens are invited to share their traffic woes, infrastructure problems, neighborhood issues, civic complaints, etc.
Thereafter, data collected from users and mobile phones from this will be shared with those participating in the collection drive, to develop innovative ways to analyze the data and derive insights from the data for bringing to the notice of the civic authorities.
So like the facebook page and gear up for the challenge, which is going to start soon!