Archive for December, 2012
We are glad to share student success stories from 2012!
IBM / IEEE Smarter Planet Challenge Winners:
University of Michigan with project "Guatemalan Woven Wind Turbine"
Team leaders: Nils Stannik, Allison Wong, Jae Nam, Charlie Kosuth, Alec Elsen, Jake Graham, Omar Bennouna, Tommy Pendy, and Michelle Fernandes.
The team will develop and use a wind generator made from local materials in Nueva Santa Catarina Ixtahuacan, Guatemala to empower women, promote renewable energy, and help educate the children of the village. The main audience of the project is middle school-age students in Nueva Santa Catarina Ixtahuacan and will provide students with an interactive learning experience. Local women will be involved in the design and weaving of the turbine blades, giving them opportunity to use their skills and possibly improve their earning capabilities.  Here is their report.
Penn State with project "Robots for Disaster Relief "
Team: Randy Schur, Alfredo Ramirez and John Workinger.
In order to increase high schooler's interest in the STEM subjects, this team will develop a curriculum to teach concepts in robotics and demonstrate how they could be used in real life, with illustrations related to disaster relief. In class, after a short presentation, the students will break up into teams, which will be tasked with navigating a maze with their own robot, built by the Penn State team. One the robots and course is built, everything can be reused by engineering ambassadors in many more schools.
Nanyang Technological University, Singapore with project "Social Cops – Transforming Individual Problems into Community Problems"
Team: Prukalpa Sankar, Harjoben Singh, Varun Banka.
Social Cops is an Open Web and Mobile Platform where Citizens, NGOs, City Councils and Corporate come together to solve civic issues ranging from uncleared garbage, potholes on the road, leaking drains and dangerous electric poles.
University of Nebraska, College of Engineering with project "SEER"
Team: Hong-Yen Hoang, Robert Boulter, Sara Shinn, Marc McCaslin, Timothy Struble-Larsen.
The goal of this project is to create a television system with which multiple users can view simultaneous videos from separate sources, all on the same screen. The project encompasses creative design, multidisciplinary team work, signal processing, circuit analysis, circuit design, and circuit construction. Students would be given system requirements, and be told to design circuits that meet these requirements. They would then be expected to build and test these components, given the necessary materials. The students will learn and practice design processes.
University of Nebraska-Lincoln with project GIS-based Wind Farm Suitability and Planning Study
Team: Salman Kahrobaee, Dingguo Lu, Tarlan Razzaghi, Anthony L. Nguy-Robertson, David Gibbs.
Increasing the use of renewable energy sources, such as solar, wind and geothermal, reduces the dependency on fossil fuels, and generates long-term reductions in these emissions. This group intends to (and has practiced in New Hampshire) use cost-efficient and simple ways of doing suitability and preliminary planning studies for wind farms. The availability of the GIS data in different geographical layers provides a good opportunity for wind farm investors to remotely perform wind farm suitability and planning studies with variety of details, more efficiently.
Honorable Mentions
Florida Tech: Amit Bedi, Andrew Raharjo, Dan Dan Zhao, Shiyu Zhao.  Smart Energy Saving System
Boston University and Cambridge College: Enes Bilgin, Bowen Zhang, Enver Bayazit. Real-time Control of Smart Building Electricity Consumptions to Provide Market-based Regulation Service
University of British Columbia: Oscar Lee, Mauricio Reis, Yohan Jeon, Suri Dong, Kitty Wong. Organic Waste Diversion Bin
University of New South Wales: Joseph Gauthier, Peter Slattery, Chen Wang, Sean Young. Foodinger – encouraging healthy habits
National Institute of Technology Karnataka: Chandramouli Sharma, Vivek Yadav, Madhuri Shanbhogue. Interactive Environmental Science Platform
North Carolina State University See their video. Students made a solar powered method to detect and warn about traffic in areas of low visibility. Congrats to Andrew Taylor of Electrical Engineering; Bishal Sharma from Electrical & Computer Engineering Keith Wilcox of Electrical Engineering and Lindsay Parker from Electrical & Computer Engineering. Here's how they did it.
San Jose State University Sbona Honors students Tarek Masri, Jasmine Ricks and Firouzeh Davoodi pulled sentiment data about IBM from Facebook, Twitter and YouTube, learned how to install and use the analytics program SPSS, and prepared a really cool report and recommendations for us. IBM is able to use the report to understand a little more about our relationships with clients and the population in general.
August 2012
Students for a Smarter Planet proudly sponsors the 2013 Mobile App Challenge at UC Merced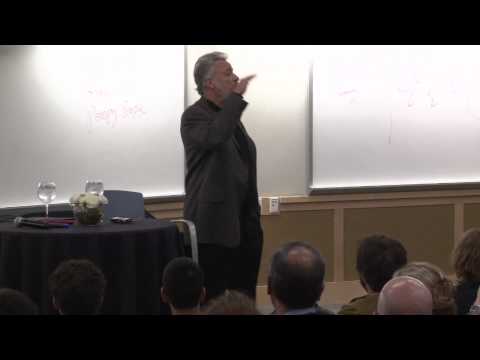 May 2012
San Jose State University Sbona Honors program project team: Rich, Ciara and Alex produced this video after surveying their fellow students about what's engaging in corporate videos. What makes a video 'good'? How can they connect to student needs? Great job and great recommendations by this team.
April 2012
The Second Annual USA Science and Engineering Festival (USASEF) is the largest celebration of science and engineering in the Unites States, allowing visitors of all ages to explore the ways science and engineering influence our lives. This year's festival is organized into tracks based on the National Academy of Engineering's (NAE) Grand Challenges for Engineering: a set at 14 challenges facing our nation in the 21st century, and the event will feature over 1,500 hands-on activities and 75 performances, all representing a different Grand Challenge. In honor of the Grand Challenges festival tracks, the NAE and IBM's Students for a Smarter Planet have partnered with the University of Texas at El Paso IEEE Computer Society LEAD Student Chapter and the i-Developers student organization to develop a Grand Challenges Passport mobile application that will allow users to collect digital stamps through scanning QR codes at the festival. Each digital stamp will represent the completion of one exhibit in each Grand Challenges track and, after scanning at least 10 QR codes, the app will direct the user to a festival location where the user will enter into a raffle. The mobile app is designed to engage students and encourage them to learn more about the Grand Challenges for Engineering.
IBM and UTEP sent the students on this team to Washington to attend the fair in person.
IBM's seminal work in laser technology, which began in 1981 by this team of scientists, has shaped the course of surgical care. Well suited for delicate surgeries, the excimer laser replaced mechanical instruments such as the scalpel which was not very precise, could leave the cornea permanently weakened and required a long recovery time.
The team of researchers originally demonstrated this technology's capabilities to the medical community by using quick pulses of ultraviolet light to cut a clean pattern into a human hair without burning the strand. This ability to precisely cut into materials via vaporization, rather than burning, was appealing to doctors and patients as it left surrounding areas undamaged.
Today, LASIK eye surgery is the most popular vision correction surgery performed and has improved the vision of approximately 25 million people worldwide. This type of modern surgery technology is one reason why the world has looked to the United States for leadership and best practices.  James Wynne still works at IBM's TJ Watson Research Center while Srinivasan and Blum have since retired.
See here for additional information.
Juan Carlos talk us about his project, and how he is using Arduino + Xbee + Sensors to create the smart classroom.
Merry Christmas, and see you next year with more updates of the project!
Another Students for a Smarter Planet award! Congratulations to the University of Vermont in collaboration with ECHO Lake Aquarium and Science Center at the Leahy Center for Lake Champlain, and Mount Mansfield Union High School. Students from there are going to model the development of endangered spiny softshell hatchlings turtles in ECHO's head-start program through the use of 3D printing technology. The multi-institution team hopes to gain and share a better understanding of how turtles grow in captivity ultimately improving its animal care husbandry to support the healthy growth and development of the turtles. ECHO's goal is to release a more robust population back in to the wild to improve their chance of survival with the long term goal of increasing the population of spiny softshell turtles in the Lake Champlain Basin. YAY