An Asiana flight coming from Seoul crashed upon landing at SFO on July 6. I was shocked when I heard the news from my friend. We were driving in a car over the Golden Gate Bridge, returning from a camping trip. Luckily there were many survivors. Back home I saw an animation from the crash on Youtube: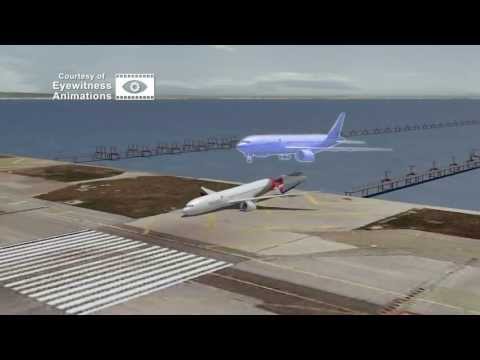 The animation shows the airplane approaching for landing. The plane sinks too fast and crashes onto the runway. The tail breaks up and the rest of the body slides over the runway. The airplane starts to spin when the left wing touches ground. Then the air flow seems to lift the whole airplane. Maybe it was pure luck that the plane did not flip over.
I immediately asked myself, what would have happened when the wings were blast away during the crash, similar to an airbag that inflates during a car accident? My guess is that the body of the plane would just have slid until it stopped. The dangerous turning of the plane might could have been avoided.
Unfortunately aviation is outside my area of expertise. Therefore I can not tell if would be possible to build in a "Wing Blaster", that would avoid uncontrolled spinning of the plane during a crash. Anyway, this is what T-shaped thinker do. They think about ways to improve things by connecting service systems inside and outside their expert knowhow.
Guest Editor (AH)