If you have worked in the corporate world for a bit of a time, you would have understood, or at least have witnessed, the eternal animosity between the engineers (or techies) and the sales guys (or street-smarts). Now what is it that constantly fuels the acrimonious debate between these two polarized groups of homosapiens? Are the engineers' criticisms about a product's unrealistic specifications and the discouraging cost-benefit ratio too myopic? Or is it that the sales people never knew what the customers really want right from the beginning? Probably. The bad news is that similar incidences can be found in any place where one works for a paycheck, and the good news is that most of the time, such skirmishes usually stem from a lack of, what service science specialists would call, T-shapeness.
So what is this T-shapeness that is the new hype word poised to take over the world by storm? First of all, as one should know, the letter 'T' is formed by a horizontal line, followed by a vertical line drawn down from the center of the aforementioned horizontal line. The vertical line signifies a professional's main skill or combined set of skills: for example, an electrical engineer could have an expertise in semiconductor microfabrication process, a doctor could have 10 years of experience in neurology, a realtor could have unparalleled foresights and insights in the real estate industry, and the list goes on. For the record, people who stopped here are often described as I-shaped.
To become truly T-shaped, a person would have to develop knowledge of other things going around them which are not directly related to his or her expertise; this is represented by the horizontal line in the 'T'. Regardless of the profession a person is in, this broad knowledge could be knowledge of an industry as a whole, communication skills, collaborative team skills, networking skills, an understanding of another culture, linguistic abilities or the different functional units in a company. So why would inefficiencies in a company result from a lack of T-shaped professionals as implied at the beginning of this section? The straightforward answer would be that simply being an expert in one specialized field often results in myopic behavior and the inability to see the interconnectedness with other entities would form the basis of lopsided arguments and lead to ill-informed decisions. To be a productive member in the company, one would need a breath of knowledge and collect a great number of 'dots', as innovation experts would refer to. This would help to boost a professional's T-shapeness, which is very much needed to promote collaborative behavior with team members and provide a breeding ground for creativity and innovation.
Don't believe me? Just check out this interview with IDEO's Duane Bray: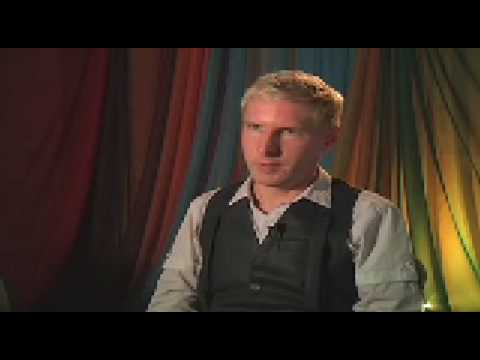 IDEO is an international design and innovation consulting firm founded in Palo Alto, California, and has local offices in San Francisco, Chicago, New York, Boston as well as overseas presence in London, Munich, Shanghai, Singapore, Mumbai, Seoul, and Tokyo.
IBM Intern; Hult International Business School