3D Technology
The housing industry is employing 3D printing resulting in drastically reduced cost and time using predominantly recycled materials.  The Chinese Company, Winsun, constructs a house by 3D printing the house components and then transporting them to the construction site for fabrication into a home.  The total cost of houses in this manner is approximately $5,000 making them substantially less expensive and more attainable for those in need.
With this improved production method, 10 houses can be constructed in 24 hours.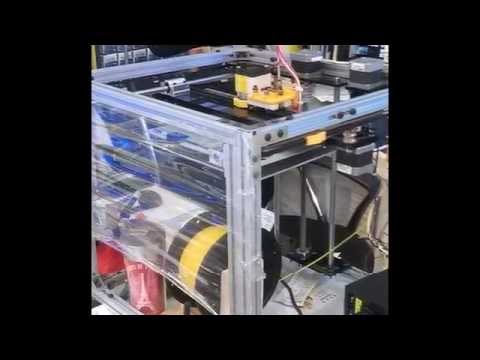 This method contrasts with that of scientists in California, USA.  They propose massive 3D printers for construction and call it Contour Crafting.  The Contour Crafting device has the potential to construct one house in its entirety in less than 24 hours. In addition to dramatically decreasing the cost of construction and the safety risks that come with traditional construction methods, Contour Crafting could help eliminate poor housing conditions in third world countries by providing home construction at a fraction of the price as well as health and environmental risks. It also could provide a cheap, eco-friendly and efficient solution to cramped urban areas and developing countries in need of building more living space for rising numbers of inhabitants.
In either case, this would dramatically change the housing market and enable so many more people to afford their own dwelling.
Do you have the engineering skills to contribute to this industry?
Bikes made from bamboo are becoming the latest rage.
HERObike does it a little differently -  featuring a composite frame that adds bamboo, balsa wood and 3-D printed parts to the mix.
Using 3-D printing technology, the sides are joined to one another (and to the rest if the bike) using a series of 3D-printed spacers.  Together, those side panels and spacers form the frame.
Once completed, the bike will utilize a SRAM E-matic rear hub motor and rack-mounted battery.  Sounds like a sweet ride, but it doesn't come cheap.  The price is expected to be around $2,500-$3,000 USD.
Ever think about the machines behind the machines?  I really hadn't given it much thought myself – until I stumbled on this particular announcement about a machine that performs laser deposition welding and precision milling.  What's so great about it?
"By combining both, additive manufacturing via powder nozzle and the traditional cutting method in one machine, totally new applications and geometries are possible. Especially large workpieces with high stock removal volumes are now possible to be machined in an economical way."

Read more on the actual product specs here:  LASERTEC 65 3D
Having made its debut at IMTS (International Manufacturing Technology Show) 2014, the new machine by DMG Mori was pulled straight off the line from its Davis California plant – machines, the company says, that are "made in the USA for the USA."  Read the pre-announcement about the product at American Machinist.
And, it you're not convinced that this is a way cool technology – watch the video on Gizmodo!
If this stuff fascinates you, check out job opps at DMG Mori by clicking here: