3D Technology
Violet is a twin who was born with born with a Tessier Cleft, a rare defect that left a fissure in her skull. Boston Children's Hospital performed a reconstructive facial surgery utilizing 3-D printing.  The surgical team created a 3-D replica of of Violet's skull enabling them to practice this rare and intricate surgery before having to actually perform it on Violet.
The video does not show the actual surgery, but describes the process that was undertaken to move Violet's eyes closer together and close the gap in her skull.
Do you have any expertise in 3-D printing that can change someone's life forever or make a real difference in the way we live?
Bionics used to be the stuff of fantasy and featured grandly on several U.S. television series.  In the world of everyday life, there are a good number of individuals who, for reasons of birth defect, disease or as the result of a (usually) shocking accident do not enjoy  'freedom' of motion and sensory perception.  Until now, prosthetic replacements for amputated limbs have been limited to those with superlative insurance to cover the cost of these devices.  We hope that is about to change…
A company in Argentina – Bioparx Health Technology – has developed a state-of-the-art bionic arm for less than half of what the others cost.   Read about their technology here:  Smart Prosthetics
And pay a visit to the bioparx company site to see if there's a place for you to contribute (or be inspired to envision the next generation of their products…).  The site is in Spanish, so if you're bilingual, this may be a great fit for you!  BIOPARX.COM 
You may also want to pay a visit to Chalmers University of Technology in Gothenburg, Sweden where they, too, are working on bionic technologies.
In medicine, innovation can mean life or death.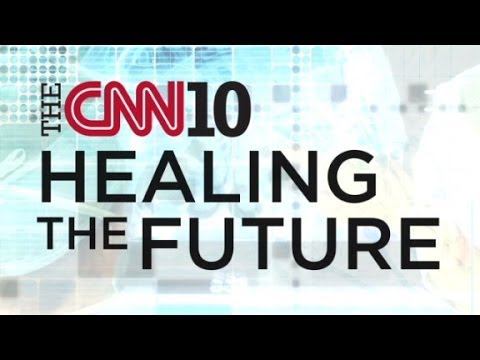 But in order to truly heal the future, we have to do more than treat the sick and fix the broken. We have to make wellness a priority. So architects are working to design better communities; computer programmers are developing smart devices to keep us on a healthy path; neurologists are learning how to train the brain to stave off dementia.
CNN is featuring 10 inventions or people that are changing the world.  It's time to honor innovations that will affect your body and your mind.
These 10 ideas are revolutionizing health care — from the operating table to the kitchen table. Even those that don't come to fruition as imagined will have forged a path for another that will one day save a life.
Read all about these amazing breakthroughs here and vote for the ones that you think are vital to our well-being:
no more pills
end of chemo
easy fitness
custom organs
no scar surgery
fixing DNA
brain training
sharing data
personal sensors
new super drugs
Which idea or invention do you think will have the biggest impact on the future of medicine?    Vote here
Energy savings – it's all over the news.  Maybe you can become a do-it-yourself-er and start your own sun catching!
Check out this article from SolarLove
And here's a host of links from CleanTechnica on the subject:
There's a lot still to be explored in this realm.  What other combinations of technology may spring to mind?  Maybe your invention will lead us to a new way of living…