3D Technology
Medical science continues to evolve by taking new directions that don't necessarily begin with focus groups and human or animal subject testing.   The use of 3D technologies for assisting physicians in 'customized' diagnoses and treatment plans for many health issues is being explored at both universities and hospitals.  By using virtual simulations, the hope is that both costs and patient trauma can be radically reduced.   Watch the video and take a look at the linked articles-
"By creating the first full virtual model of the human heart, Dassault Systèmes are enabling medical professionals to one day explore personalized treatments for each patient prior to performing surgery, while inspiring researchers to revolutionize cardiovascular medicine"
See what other tech is being explored at Dassault Systèmes, a French corporation offering global employment opportunities…
In a previous blog-post, I 'fessed up to being something of a klutz.  In my defense, it's often a case of being the hapless victim of circumstance;  'Wrong place, wrong time', if you will.  Like the instance of a 1/2 full milk carton being lobbed by our star basketball player toward the garbage can in our high school cafeteria… It somehow veered mid-air and collided with my head (he did not mean for it to happen, and apologized profusely!).
Or the time a ceiling-fan blade unexpectedly detached itself in a restaurant and made straight for me – again my head, would you believe?  The frequency of these random contacts with seemingly self-possessed projectiles has often led me to ponder the concept of 'heat-seeking missiles'.  (I must give off some sort of weird target vibe…)
Are Smartphones The Future of Thermal Imaging?
(P.S. If you're working on projects to blunt the accuracy of 'heat-seekers', I'd love to hear about it!  I sure could use some help…)
While I applaud the concern for animals that is touted by the investors and manufacturer as being among their concerns, my skeptical side doubts that is a main factor in their motivation for pursuing this seemingly counter-intuitive & somewhat revolutionary idea.  Aside from my questions on caloric variances, taste/texture, and nutritional content in these 'generated' products, I'd like to see some data on what impact the manufacturing and distribution of 3D groceries will have upon the already beleaguered ranching and farming sector in a host of countries (e.g., the small independent growers/ranchers).
Check out the Modern Meadow website to learn more about the company's beginnings, strategies and plans for the future
Read about the $$$ behind the research:  Li Ka-shing invests in US 3D printed meat firm
Get another viewpoint on the concept and an interview with the lead scientist: Xconomy
We see so much in the news of late focusing on preserving our precious resources. Millions of dollars are invested by large corporate stakeholders to promote the idea of creating a smarter planet.
There is a very interesting multi-million dollar project taking place in New York which involves students at Rensselaer Polytechnic Institute, IBM and The FUND for Lake George. The collaboration goal is to understand and manage complex factors that occur which degrade the pristine lake – the goal is to make Lake George the "smartest lake in the world".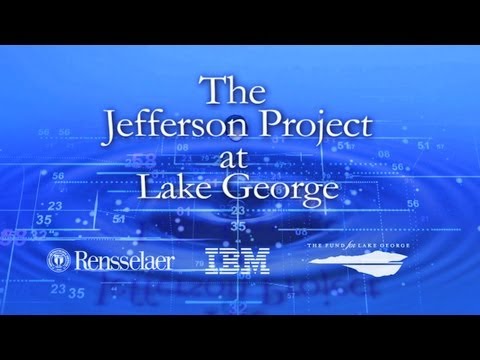 Amazon could officially debut a new 3D handset phone in just a few weeks.  The new phone will enable users to navigate between apps and menus by simply moving the phone in different directions.
The company is hosting a device unveiling event on June 18 in Seattle, and anyone can request an invitation right from Amazon.   Will you be in attendance at the unveiling…..?