3D Technology
Bikes made from bamboo are becoming the latest rage.
HERObike does it a little differently -  featuring a composite frame that adds bamboo, balsa wood and 3-D printed parts to the mix.
Using 3-D printing technology, the sides are joined to one another (and to the rest if the bike) using a series of 3D-printed spacers.  Together, those side panels and spacers form the frame.
Once completed, the bike will utilize a SRAM E-matic rear hub motor and rack-mounted battery.  Sounds like a sweet ride, but it doesn't come cheap.  The price is expected to be around $2,500-$3,000 USD.
Ever think about the machines behind the machines?  I really hadn't given it much thought myself – until I stumbled on this particular announcement about a machine that performs laser deposition welding and precision milling.  What's so great about it?
"By combining both, additive manufacturing via powder nozzle and the traditional cutting method in one machine, totally new applications and geometries are possible. Especially large workpieces with high stock removal volumes are now possible to be machined in an economical way."

Read more on the actual product specs here:  LASERTEC 65 3D
Having made its debut at IMTS (International Manufacturing Technology Show) 2014, the new machine by DMG Mori was pulled straight off the line from its Davis California plant – machines, the company says, that are "made in the USA for the USA."  Read the pre-announcement about the product at American Machinist.
And, it you're not convinced that this is a way cool technology – watch the video on Gizmodo!
If this stuff fascinates you, check out job opps at DMG Mori by clicking here: 
Wow, I can't keep up with all of the advances in technology these days.
Take a look at one of the interesting new technologies described here by the Embodied Interaction website:
PrintScreen is an enabling technology for digital fabrication of customized flexible displays using thin-film electroluminescence (TFEL). It enables inexpensive and rapid fabrication of highly customized displays in low volume, in a simple lab environment, print shop or even at home.
The applications for this technology are endless – take a look: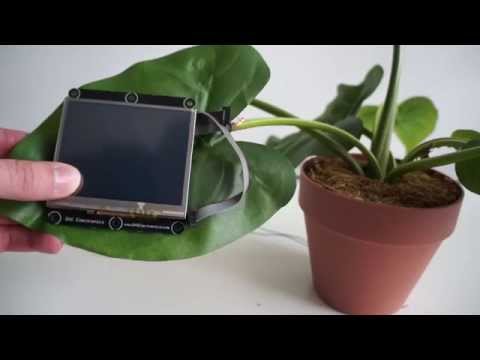 Would this technology enhance a project you are developing?
From news.discovery.com (which has some awesome blogging going on by Tracy Staedter, and others) is this mention of using alternative fuel help future plane travelers take to the skies in a more eco-friendly way…
Staedter says "Oscar Viñals is at it again. From the designer who brought us Sky Whale, comes the AWWA·QG Progress Eagle concept plane, which has six hydrogen fuel cell engines, rear wind generators for electrical power and quantum solar cells to harvest sunlight. The sweeping curves reduce drag and produce 75 percent less noise than current planes. Viñals thinks the plane could be airborne by 2030. We can only hope."
Get the details on Progress Eagle here (including really cool renderings):

Envisioning the Eco-Jet
The 2014 Sky Whale by Viñals is a story that you should catch up on as well:  The future of sustainable air travel: A chat with designer Oscar Viñals
and take a look at the drawings laid out by Yanko: Sky Whale
Check out other Yanko concepts by visiting their website – there's so much to look at!!! 
With so much of our time being spent to make 'friends' around the globe through virtual meetings, wouldn't it be cool to hop aboard one of these jets and say hello to that individual "IN PERSON"?  Are you dreaming up your own method of transportation? What forms of renewable energy can you use to power your vehicle(s)?  Maybe your next tweet should be to an aeronautical engineer to enlist their help…you could be flying high!