3D Technology
We've had a few blogs over the past year that make reference to Origami – the ancient art of paper-folding brought to us by the Japanese.  The intricacies of these creations, made by human hands, is nothing short of breathtaking.  Modern day technology is seeking to take advantage of the principles of historic art forms to break new ground…  And here's the most recently reported result!
University of Michigan at Ann Arbor (UM) have used the ancient art of paper cutting, known as kirigami, to create a unique thin-film solar cell that can use a method of following the sun called optical tracking.
Read the article direct from the school's website
And take a look at the LiveScience story on the same topic:  Japanese Paper Art Inspires Sun-Tracking Solar Cell
Solar energy use is growing in popularity everywhere.  Will you be on the 'cutting edge' like these U Mich students?
Just when you thought cell phones couldn't get any smarter or more productive….  soon they may be able to scan three-dimensional objects and send the resultant high-resolution 3D images to a 3D printer that produces hyper-accurate replicas. A small and inexpensive device called a nanophotonic coherent imager (NCI) has been developed by scientists at Caltech. The NCI could add 3D imaging to a variety of other devices and applications, as well, improving motion sensitivity in human machine interfaces and driverless cars.
Unlike in conventional cameras, the NCI chip determines both the appearance and distance at each pixel of the part of a scene or object that it represents. The coherent laser light from the NCI acts as a kind of ruler, measuring the precise distance of each point from the camera so that they can be mapped onto a 3D image of the scene.
Take a look at how this technology can capture different depths on the surface of a USD penny:
The researchers see broad applications for their device, which they believe could easily be scaled up to house arrays of hundreds of thousands of pixels – which is closer to what would be required in real-world high-resolution 3D imaging through a camera lens. NCI could find use in security, robotics, gesture recognition, biomedical imaging, personal electronics, and more.
Could you employ this new technology in your area of expertise?
The term "designer drug" may soon refer less to the illicit kind and more to custom creations by the pharmaceutical industry.  Aprecia Pharmaceuticals Company has just had its proprietary ZipDose® Technology platform approved by the US Food and Drug Administration (FDA).  This marks the very first instance that the FDA has given the green light for a 3D-printed drug product.
ZipDose® Technology utilizes their proprietary three-dimensional printing (3DP) platform.  This process stitches together multiple layers of powdered medication using an aqueous fluid to produce a porous, water-soluble matrix that rapidly disintegrates with a sip of liquid.
Spritam levetiracetam is an oral prescription for the treatment of seizures and those affected by epilepsy.  Aprecia's ZipDose® Technology enables the delivery of this drug, up to 1,000 mg per dose, with just a sip of water.  This rapid disintegration method is achieved by 3D printing Spritam with a porous formulation.  As a result, each dose is easy to take and does not require any measuring.
Take a look: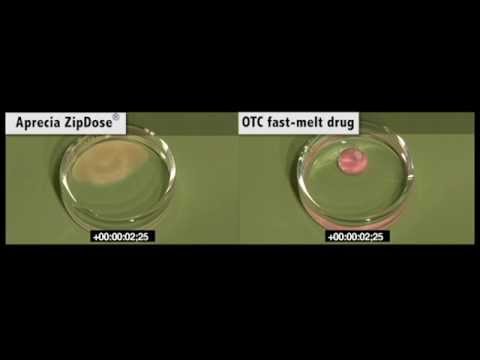 This is a great breakthrough and will greatly enhance the lives of so many that suffer from seizures and epilepsy!
If you have an interest in enhancing lives in a big way, check out their career opportunities here.
This past Spring, 11 students began the first semester of Stateware, a novel approach to the pedagogy of software development that engages students in the development process by putting them to work on software tools for Penn State researchers, bringing a cumulative benefit to the whole university community. At the end of the Spring, those 11 students presented Dav3i, the very first Stateware project. Dav3i gave epidemiology researchers like Dr. Matt Ferrari, our client, a much needed edge in analyzing and understanding the available data associated with the Measles virus worldwide.
This semester, we're proud to launch our new website, and devote our organization to 2 new projects, as well as continuing to develop Dav3i. This semester, the 22 members of Stateware's Fall 2015 iteration will be tackling the following projects, which are all supported by Students for a Smarter Planet:
Dav3i (Smarter Healthcare) – This semester, we will be expanding Dav3i to encompass data for many infectious diseases worldwide, and adding the ability to project data into the future.
Beep Beep (Smarter Cities) – This project is a traffic system simulator, in which a user will be able to build, modify, and study a modular traffic system, and learn what it takes to optimize that system. Its use cases span a variety of problem domains, including public outreach and research.
Untitled Genome Project (Smarter Healthcare) – This project is a 3D visualization platform for the human genome. By using this simulation to study the genome at varying levels of granularity, researchers will be able to make novel observations quickly about genetic variances of a subject, particular single nucleotide polymorphisms (SNPs).
We have an exciting semester ahead of us, and we're glad to have IBM on board with us.