Analytics
A music product that was pitched on the wildly popular American TV show Shark Tank has morphed into technology for speech impaired individuals.
DrumPants' creators have recently started a beta test program that uses DrumPants triggers (sensor strips that wirelessly connect to a control box) to control lights and doors and to give a voice to those who have none. People with injuries or disorders that limit their ability to speak can tap the trigger on their body or wheelchair to activate an app that reads out loud any customizable statements or text messages, thereby enabling them to communicate more effectively with others.
A tap on the trigger activates an app on the user's smartphone or tablet. This app can be configured to play back pre-recorded speech or read out a customizable statement. It also integrates with text-to-speech functionality to allow mobility-impaired people to listen to their emails or text messages. And it can even allow them to answer incoming phone calls.
Take a look: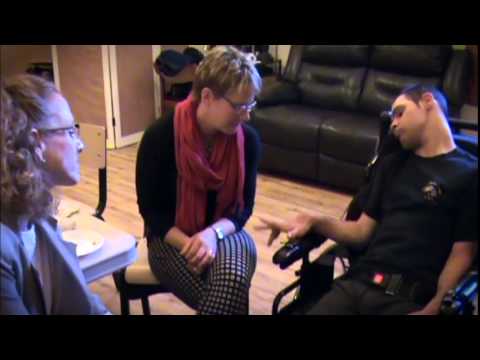 This product has the potential to greatly enhance the quality of life for so many.
…but, humans, of needs, MUST.  And a restful night's sleep seems harder and harder to come by nowadays- even with a 'comfortable' mattress and pillow.  While we slumber, our brains – similar to a computer – never really seem to shut off completely,  and the stress of our daily existence creeps in and makes us toss and turn.  So while we'd like to wake up energized to face the challenges of the new day, often we are tired and cranky before we even set foot to the floor.  There have been lots of studies on this phenomenon, which have resulted in numerous gadgets that might provide some relief.  Here's my favorite (although, I have yet to invest in one myself, much as I need it!) – click on the pic for full details…
Read this piece, which includes the Nyx shirt highlighted above, to learn about other tech that help you "catch your zzzzzs".  From alarm clocks to sleep monitors, these devices are aimed at enhancing rest time.  Read up on them and "Sleep Tight"!!
For all of you 3D or automobile production experts out there.  Here are some of the latest announcements utilizing both technologies.
Automobiles have made great strides in recent years in becoming cleaner and greener, but according to Divergent Microfactories, they still have miles to go. The problem, as the company sees it, is that while powertrains have become cleaner thanks to the use of alternative energy sources like battery power and fuel cells, manufacturing is dirtier than ever. The start-up puts forth a solution in the all-new Blade, which it calls "the world's first 3D-printed supercar."
"A far greater percentage of a car's total emissions come from the materials and energy required to manufacture it," Kevin Czinger explained during a keynote speech at the recent O'Reilly Solid Conference. "How we make cars is actually a much bigger problem than how we fuel our cars."
Take a look at the production of a Divergent supercar: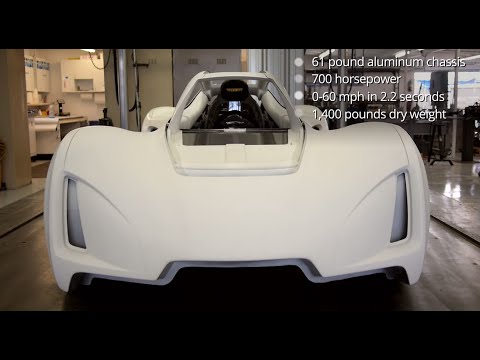 Another big player in the 3D-printed car industry, Local Motors, will be testing its latest product at University of Michigan as part of a 12 month trial.
The SmartCart is one of three vehicles being built for the university's study, and will be used to research and develop low-speed autonomous features. It will also be used to develop an Uber-style mobile phone interface that allows students to call a car for transit across campus – a process that involves managing supply and demand, as well as working out the best way to efficiently direct a fleet of cars around campus.
While tooling around the Local Motors website I found some great information for any of you that are product developers – they have a program where you can submit your ideas.  If any of those ideas come to market, you will be paid for your talent:
"A percentage of total revenue for every co-created product is reserved for the community members who contributed to it."
Good luck to any who partake of this opportunity!
Drones are in the news more than ever – whether you think they are good, bad or even if you are totally indifferent, you have to admit they are COOL!
And, if you are part of the researchers and developers working on these "magnificient flying machines",  there's a gathering that may pique your interest… read the press and see an interview with the President/CEO of InterDrone event coordinator BZ Media, Ted Bahr, here:  International Drone Conference Preview
Join a bunch of enthusiasts in Las Vegas, September 9-11 and see what all the hype is about:
With so many demands pulling us in every direction, there's often precious little time to decompress (or none at all!!)  Studies from a variety of sources have shown that stress affects both your physical and mental well-being.  While it would be really nice to have an afternoon nap like babies & toddlers get, the practicality of this 'luxury' in most parts of the world is not going to allow that to happen on a mass scale.
Read this story to see how technology called Muse can help to bring you a calming state of being:
The headband uses EEG sensors that detect the brain's electrical activity. Users are then asked to participate in a three-minute guided exercise that aims to reduce stress, calm anxiety and increase focus and concentration.
Visit the Muse site to learn more: 
The funny thing is, technology is often blamed for the freneticism of our current existence.  To put it to use as a de-stressing tool… I really enjoy the irony!!!