Analytics
DIY electronics are all the rage these days.  A new kit called MESH (Make, Experience, Share) is intended to make coming up with your own clever projects easier than ever.  From customized alarm clocks to trash cans that thank you for recycling, it's claimed to open up a host of possibilities for amateur inventors.
MESH is a creative DIY platform that lets you make your own "smart projects" in just minutes.  No coding required!  Simply drag and drop.
Do you have any processes that you'd like to build a solution for?  Maybe MESH is something useful for the project you are working on.
There is a wealth of information about this new kit here.  Sets are available to order for $119 and above. Delivery of the first kits is estimated for May. View the video below for a guide to some of MESH's key features.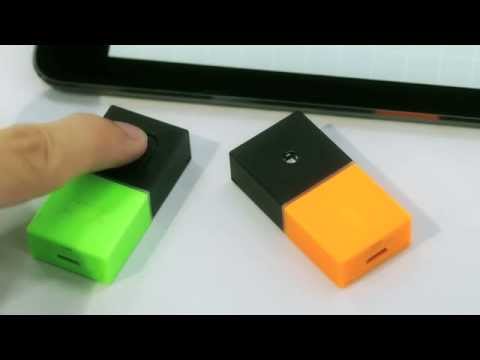 From news.discovery.com (which has some awesome blogging going on by Tracy Staedter, and others) is this mention of using alternative fuel help future plane travelers take to the skies in a more eco-friendly way…
Staedter says "Oscar Viñals is at it again. From the designer who brought us Sky Whale, comes the AWWA·QG Progress Eagle concept plane, which has six hydrogen fuel cell engines, rear wind generators for electrical power and quantum solar cells to harvest sunlight. The sweeping curves reduce drag and produce 75 percent less noise than current planes. Viñals thinks the plane could be airborne by 2030. We can only hope."
Get the details on Progress Eagle here (including really cool renderings):

Envisioning the Eco-Jet
The 2014 Sky Whale by Viñals is a story that you should catch up on as well:  The future of sustainable air travel: A chat with designer Oscar Viñals
and take a look at the drawings laid out by Yanko: Sky Whale
Check out other Yanko concepts by visiting their website – there's so much to look at!!! 
With so much of our time being spent to make 'friends' around the globe through virtual meetings, wouldn't it be cool to hop aboard one of these jets and say hello to that individual "IN PERSON"?  Are you dreaming up your own method of transportation? What forms of renewable energy can you use to power your vehicle(s)?  Maybe your next tweet should be to an aeronautical engineer to enlist their help…you could be flying high!
Computation brings us unprecedented power to solve tough problems. But when those problems are worlds away, and don't have an obvious computational solution, we need to leverage that power in a less direct way. Luckily, any problem of reasonable scale has a wealth of data associated with it, and there's nothing computers are better at than using data in incredible ways.
The Measles virus is one of the largest and most pervasive healthcare problems worldwide, and it's one Dr. Matt Ferrari spends a good deal of his time with. Each year, Dr. Ferrari composes a large data set for statistics associated with the Measles virus worldwide, and presents it to the World Health Organization to inform vaccination policy. However, this data takes the form of large and difficult to interpret spreadsheets, and any visualization of this data has to be done piecemeal.
That's why in the inaugural semester of Stateware, a student-led software development group at Penn State, we're building a web platform for Dr. Ferrari that will allow users to visualize this data transparently, on demand. The platform, called Dav3i (Disease and Virus Vaccination Visualization Interface, pronounced like Davey), is aimed at improving the efficacy of worldwide Measles vaccination policy, and using the power of computation to benefit world health. When the first release of the program is complete, the WHO will have an unprecedented power to visualize, analyze, and understand the state of the Measles virus from a global perspective.
Botany is an exciting field.  Plant life has been cataloged, drawn/painted/photographed, distilled, and used for both nutritional and medicinal purposes for centuries.  However, overharvesting and pollution have caused many varieties to suffer and/or become extinct.  Among our goals to save the planet, plant life takes a high priority.
Read about studies taking place in South Africa to capitalize on the health-giving properties of indigenous plants.  This research could bring about economic as well as life-saving benefits!
And make a visit to the website for Stellenbosch University, where this research is taking place.