Buildings
In the "early days" of architectural design, buildings boasted quite small windows to allow for ventilation.  These smaller apertures served the purpose of keeping buildings more snug in the winters, too.  (Tiny openings were also a good deterrent against attacking marauders with their arrows, bullets, and the like.)  Glass was an expensive product, and was generally a sign of the level of wealth of the building owner/occupant.
My, how times have changed!  Most of the buildings constructed in the 20th century boast glass from top to bottom – and we've started to make some big changes in the 21st century, too!
Researchers at the Cockrell School of Engineering at The University of Texas at Austin are one step closer to delivering smart windows that have a new level of energy efficiency. Their research has created new materials that allow windows to transmit light without transferring heat, or conversely to block light while allowing heat transmission.  The materials are controlled by a small voltage applied by the building occupants.
 "We believe our deliberately crafted nanocrystal-based materials could meet the performance and cost targets needed to progress toward commercialization of smart windows," says engineering professor, Delia Milliron.
Green building is a burgeoning field – how will you contribute??
(…and, as a bonus, if you click on the picture above, you can read a fascinating story about Château de Cazemajou in Montazels and the mystery surrounding its priest. I love these speculative reconstructions of lifetimes past.  There are some fabulous architectural photos to enjoy on the site as well…)
Most of us take our mobility for granted.  But for those who are challenged in this area, any breakthrough that enriches their lives is a major "step" in the right direction.
Take a look at the advances in wheelchair technology that the students from ETH Zurich and the Zurich University of the Arts have developed:  the Scalevo electric wheelchair, which features wheels for cruising and tracks for climbing stairs: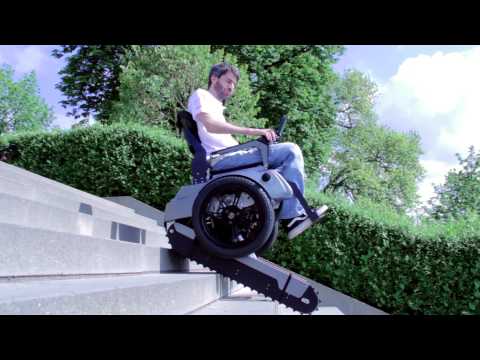 Do you have any brain child that would enrich someone's life?
A project by Seattle-based charity Sawhorse Revolution is both educating young people and creating accommodation for the homeless. The Impossible City is a community of housing built by local teens as they learn new skills. The accommodation is designed to be affordable, sustainable and movable.
"It wasn't hard to realize that we really needed to engage with off-grid living practices to build for an off-grid community," says Sawhorse Revolution executive director Adam Nishimura. "That idea also inspired the use of salvaged and up-cycled materials whenever possible."
Additional shelter designs have been shortlisted for building in the future, including one with collapsible functionality, canvas-covered structures and a concept inspired by disaster relief shelters. A solar charging hub, a community cookspace and composting latrines are also shortlisted for creation.
What a nice way for youth of today to learn life-long skills and the art of volunteerism.  I hope they realize what a BIG impact they are making in people's lives!
Do you have any new sustainable breakthroughs that can be shared with Sawhorse Revolution?
The Center for Sustainable Landscapes (CSL) at Phipps Conservatory and Botanical Gardens in Pittsburgh, Pennsylvania has become the first building to obtain the world's four highest sustainable building standards, according to Phipps.
The Living Building Challenge is said to be the most stringent measure of building sustainability. It considers projects based on criteria in the seven categories of place, water, energy, health & happiness, materials, equity and beauty. For full certification, buildings must be shown to have net-zero energy and water usage over the course of one year.
The Center for Sustainable Landscapes design is based on what Phipps calls an "outside-in, passive-first" approach. The building is orientated to maximize its exposure to the sun, with a variety of heating and cooling methods employed. These include the use of thermal massing, high-performance glazing, brise-soleil screens and solar shading.
See how this living building took shape: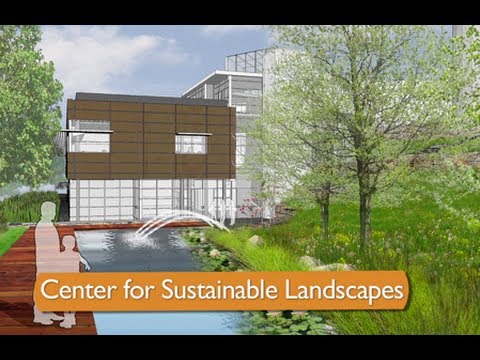 It inspires me to take a trip to Pittsburgh, PA to see this wonderful achievement!
Ok, so we've heard about hydroponic gardens, which grow vegetation without soil in a water solution rich with nutrients.
In a different twist, scuba diving company owner Sergio Gamberini and his son Luca have picked an even more unusual spot to farm:  under the sea, inside biospheres 6 to 9 meters (20 to 30 ft) below the surface, just off the Ligurian tourist beaches of the town of Noli, near Savona.
The Nemo's Garden project started in 2012 and continued through the next two summers. The three (now five) underwater biospheres were anchored to the seafloor and filled with air. Then, shelves were installed along with cameras and sensors that monitor the plants – bunches of basil (used to make Liguria's iconic pesto sauce) growing either in hydroponics or in soil.
Take a look at this latest video in the quest to find unique ways to solve the plight of agriculturally-challenged regions of the world: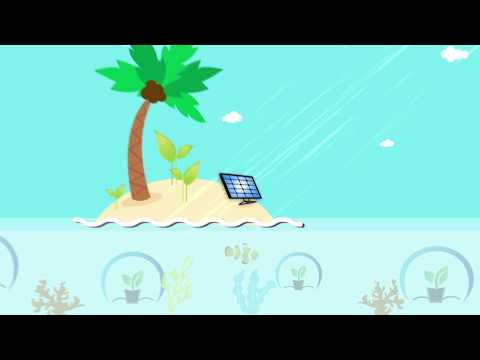 In a related story, the forgotten tunnels under London are being put to good use growing underground farms.
The "world's first underground urban farm" is set to start selling herbs and salads grown 33 m (108 ft) below the streets of London. Growing Underground is based in disused World War II tunnels.  At less than two miles from the city-center, it promises farm-to-fork produce in less than four hours.
The first phase of the farm is coming to the final stages of preparation for commercial supply and the crops being produced include pea shoots, several varieties of radish, mustard, coriander, red amaranth, celery, parsley and rocket.
How does your garden grow – do you have any new breakthrough ideas…..