Buildings
The Center for Sustainable Landscapes (CSL) at Phipps Conservatory and Botanical Gardens in Pittsburgh, Pennsylvania has become the first building to obtain the world's four highest sustainable building standards, according to Phipps.
The Living Building Challenge is said to be the most stringent measure of building sustainability. It considers projects based on criteria in the seven categories of place, water, energy, health & happiness, materials, equity and beauty. For full certification, buildings must be shown to have net-zero energy and water usage over the course of one year.
The Center for Sustainable Landscapes design is based on what Phipps calls an "outside-in, passive-first" approach. The building is orientated to maximize its exposure to the sun, with a variety of heating and cooling methods employed. These include the use of thermal massing, high-performance glazing, brise-soleil screens and solar shading.
See how this living building took shape: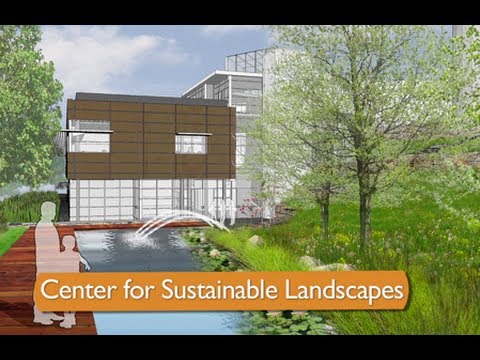 It inspires me to take a trip to Pittsburgh, PA to see this wonderful achievement!
Ok, so we've heard about hydroponic gardens, which grow vegetation without soil in a water solution rich with nutrients.
In a different twist, scuba diving company owner Sergio Gamberini and his son Luca have picked an even more unusual spot to farm:  under the sea, inside biospheres 6 to 9 meters (20 to 30 ft) below the surface, just off the Ligurian tourist beaches of the town of Noli, near Savona.
The Nemo's Garden project started in 2012 and continued through the next two summers. The three (now five) underwater biospheres were anchored to the seafloor and filled with air. Then, shelves were installed along with cameras and sensors that monitor the plants – bunches of basil (used to make Liguria's iconic pesto sauce) growing either in hydroponics or in soil.
Take a look at this latest video in the quest to find unique ways to solve the plight of agriculturally-challenged regions of the world: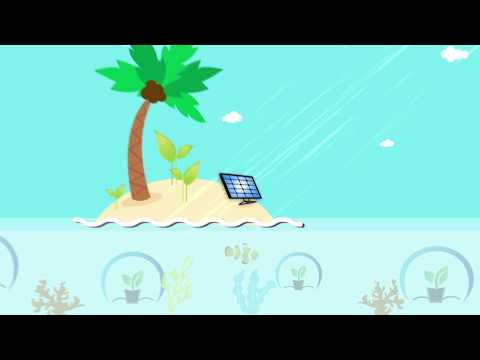 In a related story, the forgotten tunnels under London are being put to good use growing underground farms.
The "world's first underground urban farm" is set to start selling herbs and salads grown 33 m (108 ft) below the streets of London. Growing Underground is based in disused World War II tunnels.  At less than two miles from the city-center, it promises farm-to-fork produce in less than four hours.
The first phase of the farm is coming to the final stages of preparation for commercial supply and the crops being produced include pea shoots, several varieties of radish, mustard, coriander, red amaranth, celery, parsley and rocket.
How does your garden grow – do you have any new breakthrough ideas…..
Project Jacquard is the latest wacky yet perhaps world-changing innovation from Google's ATAP lab. The idea is simple: weave conductive yarns into textiles, that can make your clothes act like touchscreens.
Project Jacquard makes it possible to weave touch and gesture interactivity into any textile using standard, industrial looms.
Everyday objects such as clothes and furniture can be transformed into interactive surfaces.
This new technology is challenging designers to think about 200 year old traditional garment production in a whole new and exciting way: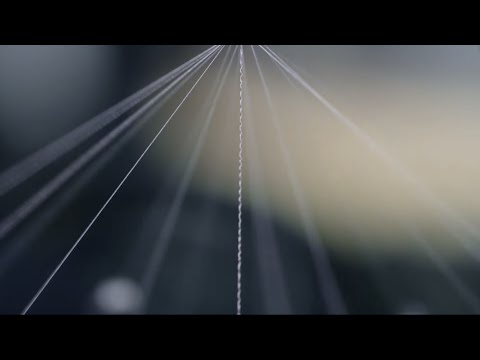 I can't wait to be able to turn on my home air conditioning when leaving my office without having to pull my cell phone out to do so.  Do you have any skills that can advance this technology?
Now here is an idea that most our cell phone toting society would welcome!  A cell phone that can charge itself from its own radio signals.
Developed by scientists at The Ohio State University led by Prof. Chi-Chih Chen, one of the keys to the system is the fact that it's harvesting radio waves where they're still strong, right at their point of origin.  By contrast, systems that attempt to generate electricity using whatever "diluted" waves happen to be passing through the air tend to take a long time to produce even a modest charge.
The system, which could be built into a smartphone case, works by analyzing what parts of a phone's outgoing signal aren't reaching a cell tower or Wi-Fi router – given that phones typically transmit in all directions at once in order to reach the closest tower, wherever it is, a large percentage of their signal is often wasted.
That "unused" radio signal, which is essentially a high-frequency form of alternating current, is then converted to DC and used to charge the battery.  As a result, not only does the battery last longer, but there's no loss in data transmission or sound quality.
This new technology may be a boon for all of those who are "long winded", but the real benefit to me would be that I wouldn't have to recharge my phone as frequently as I currently do!
If you are fortunate enough to live in a part of the world that's blessed with sunshine a good amount of the year, you take advantage of that blessing.  Students at Cal Poly put their minds to just such a project with their INhouse.  It's part of a competition that will take place at the Orange County Great Park in Irvine, California, from October 8 through October 18.
"…the name INhouse describes the process the team has been going through—the design, engineering, and construction is really "in house" at Cal Poly. Also, three words—"interactive," "intuitive," and "integrated"—describe the technological-meets-natural features of the house. Mostly, it's learning by doing—a process of iteration and trying many things before reaching a final conclusion."
Read about the team and watch their video!
The story linked above was first published on the site: 1SunforAll.  Visit them and learn more about the sun's extraordinary powers and how we are finding new ways to brighten our world with new technology!