Buildings
Excess heat is a wasted by-product of many industrial processes. Weizmann Institute of Science reports on an Israeli start-up that has discovered a way to capture this industrial by-product and turn it into fuel.  While this new process has not yet been put into production, the test data supports a very compelling debate.
Besides being a sustainable source of energy, an advantage of using released industrial heat rather than solar energy is that the former is released 24 hours a day, while solar energy heat can only be generated between 8 and 10 hours daily.
With plans on the table with two companies in Europe – the largest steel manufacturer in the world, and an engineering and equipment supplier, it remains to be seen how successful this new process will be.
Do you think this transformation of excess heat into fuel will reap substantial benefits?
What does it mean to live lightly? A community in Ithaca, NY is a testament to the benefits of this lifestyle and demonstrates how sustainable this lifestyle is.
EcoVillage was started in 1991, as a demo community to show how people can live "more lightly" in the world. Each phase employs new technologies to make each successive phase of the community more sustainable and efficient.
The latest neighborhood is using the passive house method of construction which is designed to naturally control the temperature and humidity in the house by constructing the house more "tightly".
Imagine sub-zero degrees outside and nice and warm inside without having the hefty heating bill arrive in the mail!
Saint-Gobain has sponsored 7 student teams in the Solar Decathlon Europe 2014 challenge.
The aim of this international academic architectural competition was to improve education and research in the fields of sustainable architecture and solar energy. This year, 20 student teams representing 41 universities from 16 countries and three continents have presented full-scale prototypes of the sustainable, comfortable, innovative and affordable solar energy houses they designed.
Take a look at the top contenders: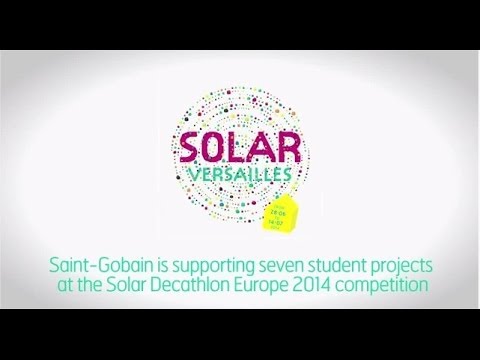 Sri Lanka – formerly Ceylon.  Geographically and historically significant for a period spanning over 3000 years.  Not often on the front pages of the US or even the European newspapers recently.  Diverse culturally, linguistically and religiously.  Deep traditions and tales of both prosperity & poverty.  Ever evolving with the rest of our spinning planet…
(take note of the many joint agencies in the city of Columbo and beyond mentioned in the article – all united in a vision of cleaner, greener planning and viability)
Click the emblem to learn more about this beautiful and exotic island country in the northern Indian Ocean 
If you've read the children's tale of Jack, the Giant Killer and his adventures scaling the beanstalk (or some version of this story that has been handed down in a non-US culture), you know that climbing high can have its rewards and its challenges.  Vertical farms may bring a new language to farming around the globe – as we climb ever higher to feed our expanding world population.
Vertical farming is a way in which smaller spaces can be used to produce quantities of produce and plant life that plots of land don't allow for in crowded or urban areas.  "Simply put, vertical farming means using a multi-level building, preferably within an urban centre, to grow food." (JP Brown)  Check out his full post on LinkedIn:  Growing Up, Not Out: The Potential of Vertical Farming
Take a look at some of the companies that are involved with this growing technique.  Maybe there's an employment opp here for you?
Green Living Technologies, Inc.