Buildings
Here's a novel approach to 'garaging' your automobile…it'll keep you from breaking into a sweat when you enter the vehicle.  Of greater value is the eco-friendly aspect of the whole idea!
Per Jim Kliesch, research associate at the American Council for an Energy-Efficient Economy and vehicle analyst for GreenerCars.org, parking in the shade reduces evaporative emissions – gas evaporating from your tank because of the heat (a hot gas tank may result in more evaporation of fuel – which is both wasteful and potentially expensive over the long term.)  Installing solar panels on the rooftop of a car-port keeps your auto cooler AND can generate energy for your home's electrical system.

While it may take some time to convince the masses, wouldn't all those parked cars baking in the sun be a neat way to power a mall?  Or a stadium?  How about the parking lots at railway stations being energy producers while the cars owners are elsewhere?  Think of the possibilities – - – and use your own inventiveness to figure out other applications for solar technology!
Check out    
for other applications of
energy-efficient technology, jobs, internships, etc!
According to the World Health Organization (WHO), air pollution is now the biggest global environmental killer.  Poor air quality can cause people to die early due to strokes, heart conditions, cancer, and other health issues and it's taking a toll on our children.
University of California – Riverside's Bourns College of Engineering students have calculated that for the low cost of $5.00, your home could be transformed into a smog-eating house that could eliminate pollution-causing nitrogen oxides from the air just by sitting there. They have determined that a coating of titanium dioxide (TiO2) costing about $5.00 on a typical home's roof would remove the nitrogen oxides emitted by a car driven 11,000 miles yearly.  Read more…
Some cities around the world have also tackled this problem with air quality, using truly advanced technological solutions.
Read more about the advances around the world to improve air quality
Wouldn't it be a great to be on the leading edge of this revolution to clean our air!
Spray-on solar cells energize almost any surface. Bulky and expensive photovoltaic panels are so 2008. So what does the future look like?
The benefits that are promised by the spray-on solar cells include their low price, easily-produced solar energy and effectiveness.
Spray-on solar paint could help generate electricity from any surface.
Drastically cutting the cost of solar power could put it in league with fossil fuels, and the US Department of Energy (DoE) is betting on it. The DoE's SunShot Initiative aims to cut the price of installed solar power generators by 75 percent (of the 2010 cost) by the year 2020. They are so invested in this program that they are currently running an innovation challenge: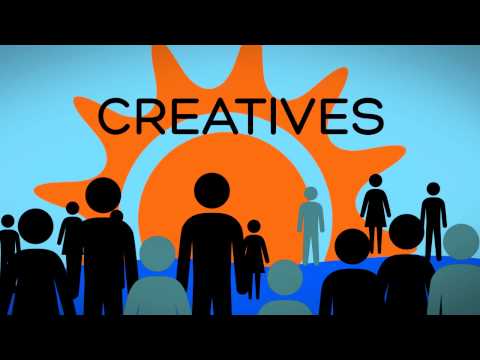 Here's the latest news on spray-on solar cells….
Do you have what it takes to be a pioneer in this industry?
Excess heat is a wasted by-product of many industrial processes. Weizmann Institute of Science reports on an Israeli start-up that has discovered a way to capture this industrial by-product and turn it into fuel.  While this new process has not yet been put into production, the test data supports a very compelling debate.
Besides being a sustainable source of energy, an advantage of using released industrial heat rather than solar energy is that the former is released 24 hours a day, while solar energy heat can only be generated between 8 and 10 hours daily.
With plans on the table with two companies in Europe – the largest steel manufacturer in the world, and an engineering and equipment supplier, it remains to be seen how successful this new process will be.
Do you think this transformation of excess heat into fuel will reap substantial benefits?
What does it mean to live lightly? A community in Ithaca, NY is a testament to the benefits of this lifestyle and demonstrates how sustainable this lifestyle is.
EcoVillage was started in 1991, as a demo community to show how people can live "more lightly" in the world. Each phase employs new technologies to make each successive phase of the community more sustainable and efficient.
The latest neighborhood is using the passive house method of construction which is designed to naturally control the temperature and humidity in the house by constructing the house more "tightly".
Imagine sub-zero degrees outside and nice and warm inside without having the hefty heating bill arrive in the mail!