Buildings
The housing industry is employing 3D printing resulting in drastically reduced cost and time using predominantly recycled materials.  The Chinese Company, Winsun, constructs a house by 3D printing the house components and then transporting them to the construction site for fabrication into a home.  The total cost of houses in this manner is approximately $5,000 making them substantially less expensive and more attainable for those in need.
With this improved production method, 10 houses can be constructed in 24 hours.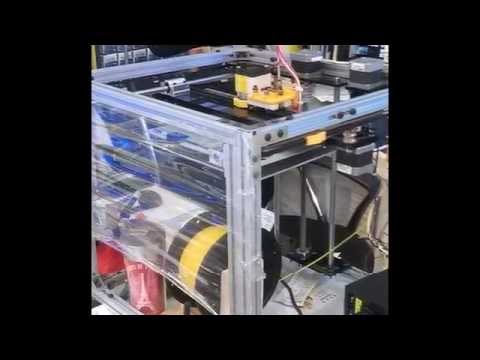 This method contrasts with that of scientists in California, USA.  They propose massive 3D printers for construction and call it Contour Crafting.  The Contour Crafting device has the potential to construct one house in its entirety in less than 24 hours. In addition to dramatically decreasing the cost of construction and the safety risks that come with traditional construction methods, Contour Crafting could help eliminate poor housing conditions in third world countries by providing home construction at a fraction of the price as well as health and environmental risks. It also could provide a cheap, eco-friendly and efficient solution to cramped urban areas and developing countries in need of building more living space for rising numbers of inhabitants.
In either case, this would dramatically change the housing market and enable so many more people to afford their own dwelling.
Do you have the engineering skills to contribute to this industry?
I've blogged about sustainable farming methods and even farming on the moon, but the article I recently read made me think even more deeply about agriculture and how we can most efficiently use resources here on earth to produce the vast amount of food needed to feed our planet's inhabitants.
Sky Greens is the world's first low carbon, hydraulic driven vertical farm using green urban solutions to achieve production of safe, fresh and delicious vegetables, using minimal land, water and energy resources.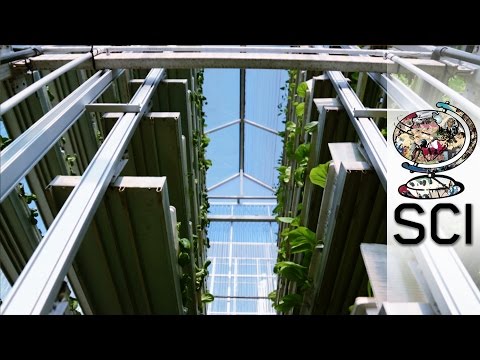 It only takes one idea to create a truly sustainable, profitable solution to a known problem.  Do you have one simple idea?
When you are ascending inside a tall building, you wait impatiently for the 'bing' that signals you are about to take a ride.  Anyone who has ever stared into an open elevator car with someone already in it has likely asked this somewhat inane question: "Going up?"  There's really only two choices for where the elevator is headed – up or down…  And if the elevator car isn't heading in the direction you wish to go, you have several options:
if there's more than one elevator shaft, wait for the next car to arrive and ask the same question of that occupant (hopefully they are going up!) and continue on your journey skyward
if there's only one elevator shaft, ride down with the occupant, then reverse course (gives you a false sense of accomplishment as you are still moving, albeit in the opposite direction of where you wish to end up…)
allow the car to go down without you, punch the up button on the wall panel again & wait in the hallway whistling tunelessly, all the while being painfully aware of the time you are wasting
find the nearest staircase and plod your way up by foot (a great cardio workout if you have more than 6 flights to climb!!)
Having addressed the somewhat silly aspects of this desire for a 'lift', let's get on to the more serious, as discussed in this article from The Washington Post…
 Otis Elevator Company, the legendary manufacturer that invented the first safety brake, has been at the forefront of developing efficient, sustainable, people-moving technology for more than 160 years. Otis re-examined every aspect of the elevator to create an evolved, environmentally-responsible and highly efficient Gen2® elevator system.  By pairing innovative belt technology with the ReGen™ drive – which can harness electricity previously lost as heat – Otis elevators are 75 percent more efficient than conventional systems.
(If you're not too tired from all that stair climbing, maybe this article will inspire you to create designs of your own to improve efficiency and environmentally friendly product technology…  And maybe you'll be 'going up' – headed for a great new job?)
Carlsbad, California, is on target to be the biggest desalination plant in the Western Hemisphere.  That is one of the many plants stepping up their production to make drinkable water from the ocean – but it takes a lot of energy to get there.
Records dating to A.D. 200 show that sailors boiled seawater and used sponges to absorb fresh water from the steam. Today, desalination is more sophisticated: multistage flash distillation, reverse osmosis, electrodialysis, and more.
Even though more than 70 percent of the Earth's surface is covered with water, civilization has quenched its thirst mainly by tapping the one percent of world water that is unfrozen and fresh.
Some desalination plants aim to fuel operations with another abundant resource—the sun.  "Desalination is energy-intensive, but it doesn't have to be fuel-intensive," said Aaron Mandell, co-founder and chair of WaterFX, one of the companies pioneering the renewables approach. "That's what really matters. The focus should be not so much on consumption, but where the energy comes from."
Here are some of the worldwide plants' strategies:
The Middle East – in the United Arab Emirates (UAE), construction begins in the coming weeks on four small pilot desalination plants. But the world's sixth largest oil producer (second in the Middle East only to Saudi Arabia) is not rushing into the solar part of the equation. Instead, UAE energy company Masdar plans to test four companies' different technologies to determine which is most energy-efficient.
Australia – solar desalination got a boost recently in one of the most arid states on the driest inhabited continent on Earth. Global investment firm KKR announced it was investing in a project developed by Australia's Sundrop Farms that will use concentrated solar power to turn ocean water into fresh water for irrigating crops. The system, now being expanded with KKR's capital, generates the heat to keep the plants growing in specially designed greenhouses in a region of South Australia that otherwise could not grow crops.
Texas – for years, Texans have talked about tapping into the Gulf of Mexico to address chronic water woes, and interest grew after 2011, when the state experienced its worst one-year drought in recorded history. Wildfires were rampant, and ranchers had to sell off cattle.  The high cost of seawater desalination has stymied development.  Texas does have about a hundred inland desalination plants that tap into the state's large stores of brackish underground water, but they rely on coal- and natural gas-fired electricity for energy.  With so much brackish water beneath that same landscape, the economics for turbine-powered desalination would be good, University of Texas researchers said in a study last year.
California – amid the worst drought in California's history, there are proposals for more than a dozen desalination plants on the Golden State coast. Most would rely on natural gas-fired electricity for power.  A $1 billion coastal project under construction at Carlsbad, Poseidon Water, aims to be the biggest desalination plant in the Western Hemisphere using reverse osmosis. San Diego has agreed to buy Poseidon's water at double the cost of conventional water supplies.
Here is even more detail about the impacts of creating drinkable water from our natural resources
Oh to be one of these guys and have all the water needed right in our environment: