Cities
theguardian has reported that when looking for "renewable energy", there have been developments in transportation using food waste items.
Hormel Foods reports that it takes one pound of bacon grease to produce one gallon of fuel (4.5 litres), which can cover between 75 and 100 miles on a motorbike. If you happen to be behind the motorbike during one if it's rides, you can enjoy the scent of bacon during the trip! Careful, it might make you hungry enough to stop along the way for breakfast.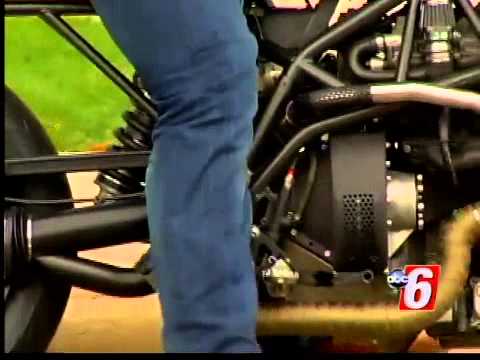 I'm going to see if research has been done regarding potato peels – like the ones that I frequently discard – maybe they can power my alarm clock
Just following the People's Climate March in NYC, Rick McGahey, who teaches economics and public policy at The New School, published an CNN Opinion article.
In the article, Rick tries to debunk the notion that helping our environment would hurt our economy. Though transitioning would cost more, the end result would actually create new US jobs.  Studies have shown that for every $1 million of investment in clean energy, the U.S. can create 16.7 jobs compared with only 5.3 jobs from fossil fuel investments.
Read the article here.  Where do you weigh in with this debate?  And, more importantly, do you have the expertise for one of these newly created jobs?
Building your dream home with your own two hands and a bunch of your friends just became a little easier…  That is, if your family will fit comfortably in about 700 square feet of house!
Check out this amazing structure assembled in public view, on the grounds of the London Building Centre, in England-
Take a look at the company's website (including their blog):  WikiHouse
Challenges remain on the structural integrity in the face of weather issues – strong winds… lashing rains… violent, 'no fun' kinds of storms.  Maybe there's an opportunity for you to bring your mind to the puzzle and create a more sustainable model?  Great opportunity to put your "inner architect", as well as your techie self, into a potentially great future!
Managing waste is a growing problem around the world and cities, citizens and businesses are pitching in with innovative ways to recycle. Here are three ideas that help keep used products out of dumps, landfills and waterways.
A Clean Solution to Ocean Pollution
More than 220 million tons of plastic are produced each year, and a lot of it finds its ways into the world's oceans. The resulting water pollution threatens the environment and marine life. Every year at least 1 million sea birds and 100,000 sharks, turtles, dolphins and whales die from eating plastic. One company is trying to call attention to the issue by recycling plastic that washes up on the beaches of Hawaii and transforming it into bottles that contain hand and dish soap made by the firm. Method Products touts its method as better than using virgin materials to make new bottles.
Rusty Vesssels Make Waves in Amsterdam
The founders of De Ceuvel floated an idea to the city of Amsterdam: Lease us an abandoned shipyard and its decaying boats and we'll turn it all into a sustainable urban development with reused, recycled and found materials. Needless to say, municipal officials fell for it hook, line and sinker. And why not? The group is transforming the polluted brownfield and boats into the De Ceuvel community center, which will be a hub for offices, artist workshops, meeting spots, a bed-and-breakfast and a restaurant. The site will also feature bamboo paths and soil-cleaning plants to help filter any remaining toxins in the ground.
Where Trash Is a Hot Commodity
For Sweden, not having enough garbage is a real waste. That's because it burns household trash at incineration plants to produce energy. The problem is, the country, which has one of the highest recycling rates in the world, doesn't produce enough garbage for the generators to run at maximum capacity. To help solve the issue, Sweden now imports 700,000 tons of waste from other countries. While most of Sweden's waste is incinerated, 1 percent ends up deposited in landfills, while the remaining 15 percent is recycled.
For more inspiration on how smart recycling is making an impact on the environment, read the post Cities, Citizens Look to Unearth Opportunity by Talking Trash.
What could your city do to improve recycling in your community?
Sign up here to comment and tell us about it.