Cities
Saint-Gobain has sponsored 7 student teams in the Solar Decathlon Europe 2014 challenge.
The aim of this international academic architectural competition was to improve education and research in the fields of sustainable architecture and solar energy. This year, 20 student teams representing 41 universities from 16 countries and three continents have presented full-scale prototypes of the sustainable, comfortable, innovative and affordable solar energy houses they designed.
Take a look at the top contenders: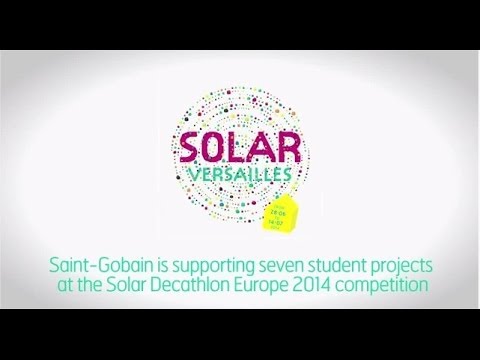 Sri Lanka – formerly Ceylon.  Geographically and historically significant for a period spanning over 3000 years.  Not often on the front pages of the US or even the European newspapers recently.  Diverse culturally, linguistically and religiously.  Deep traditions and tales of both prosperity & poverty.  Ever evolving with the rest of our spinning planet…
(take note of the many joint agencies in the city of Columbo and beyond mentioned in the article – all united in a vision of cleaner, greener planning and viability)
Click the emblem to learn more about this beautiful and exotic island country in the northern Indian Ocean 
Most people think of a hotel as a place to eat and sleep when traveling. But a new ecosystem is developing with people sharing things with total strangers – even their kitchens, spare bedrooms and cars!
With the use of mobile apps and websites, owners with stuff connect to the people who need that stuff. This new trend puts money in owners' pockets for things that were otherwise going unused, and the "renter" usually pays a much cheaper rate.
For those with a limited budget – this really expands their ability to "see the world" on a shoestring!
Planning your next destination?
If you've read the children's tale of Jack, the Giant Killer and his adventures scaling the beanstalk (or some version of this story that has been handed down in a non-US culture), you know that climbing high can have its rewards and its challenges.  Vertical farms may bring a new language to farming around the globe – as we climb ever higher to feed our expanding world population.
Vertical farming is a way in which smaller spaces can be used to produce quantities of produce and plant life that plots of land don't allow for in crowded or urban areas.  "Simply put, vertical farming means using a multi-level building, preferably within an urban centre, to grow food." (JP Brown)  Check out his full post on LinkedIn:  Growing Up, Not Out: The Potential of Vertical Farming
Take a look at some of the companies that are involved with this growing technique.  Maybe there's an employment opp here for you?
Green Living Technologies, Inc.
The textile industry is getting VERY creative by re-purposing some interesting materials into fabric. theguardian reports that crab shells, plants, trees, bamboo, coffee grinds, and plastic bottles are some of the components used to produce fabric that have some great characteristics:
antibacterial
deodorizing
biodegradable
hypoallergenic
moisture wicking
UV protection
dries quickly
Even the big designers are getting in on this new trend – imagine buying an article of clothing from Hugo Boss or Timberland with these properties.
This is so revolutionary that a Pittsburgh-based Corporation, Thread, is taking fabric sourced from plastic bottles to the next level by creating a new natural resource for Haiti. Today Thread has bottle collection centers in nearly a dozen Haitian cities. Haitian plastics are taken to the US to create 100% post-consumer recycled fabric. Thread estimates that it has removed over 200m bottles from the streets of Haiti.
And if you think using these unconventional items to make fabric are far-fetched, take a look at how Ford and H.J. Heinz Company explore the use of tomato fiber to develop a more sustainable bio-plastic material for vehicles !