Communications
Don't underestimate the power of poo!  In the never-ending quest to reduce, reuse and recycle – some have found a way to even make poo a valuable commodity.
And since there will not be a shortage of poo anytime soon, these clever minds stand to profit substantially from their brilliant ideas.
Last year, the UK's first bus powered by human poo hit the roads of Bristol and in January this year, the Janicki Omniprocessor, a machine that turns human poo into water was revealed. Janicki Bioenergy, the company behind the machine, is soon to ship a processor to Dakar, Senegal, where it will produce 10,800 litres of water.
Here are some other examples of how waste is being integrated into sustainable, circular design and production with environmental and social benefits.
There are seats made from urine and sand, so it's almost inevitable that there would be furniture fashioned from poo, or to be more precise, a mixture of horse manure, straw and other agricultural waste. The stools and lampshades, known as Terra, were the creation of Tel Aviv-based designer Adital Ela.
Stools made from stools
Let cow poo provide the power
Writing on rhino poo
Run your vehicle on panda poo
WOW – that's quite an extensive all-reaching use of poo power I would say!  It hits so many industries within retail and energy sectors.
It just takes some creative minds to embrace unconventional resources to "get the ball rolling" or in this case, "get the poo flowing"
Project Jacquard is the latest wacky yet perhaps world-changing innovation from Google's ATAP lab. The idea is simple: weave conductive yarns into textiles, that can make your clothes act like touchscreens.
Project Jacquard makes it possible to weave touch and gesture interactivity into any textile using standard, industrial looms.
Everyday objects such as clothes and furniture can be transformed into interactive surfaces.
This new technology is challenging designers to think about 200 year old traditional garment production in a whole new and exciting way: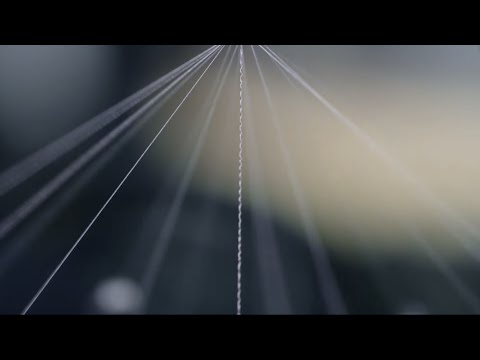 I can't wait to be able to turn on my home air conditioning when leaving my office without having to pull my cell phone out to do so.  Do you have any skills that can advance this technology?
Freedom includes the right to go where one wishes – unfettered and unafraid.  At least, that's the concept…  When one is hampered by a physical impairment, travel becomes more challenging.  A short walk can become nightmarish when you are unable to clearly see the dangers that lie in your path.
Read about Alex Deans, and his prize-winning invention.  On June 2nd, he received the 2015 Weston Youth Innovation Award from The Ontario Science Centre.  At age 12, he identified a need to be met and worked on his own to acquire the skills and knowledge to address it.
He's now 18, and the end result is:
Providing assistance for the visually impaired, the system works like a GPS, using ultrasonic sensors and smartphone technology to help in navigation for a human rather than a car.  To take on a project that was wholly altruistic in nature is truly remarkable.  Although the product is not yet available on the market, it is on its way.  And I, for one, am confident that Alex has more in store for us in the future!