Communications
September 16th, 2014
11:25
Have you ever submitted a paper to a conference? There is currently a call for papers for the Eleventh Sustainability Conference to be hosted in Copenhagen, Denmark on 21-23 January 2015. Here's an opportunity to share you great idea(s) for sustainability!
This is a knowledge community brought together by a common concern for sustainability in an holistic perspective, where environmental, cultural, economic and social concerns intersect. The community interacts through an innovative, annual face-to-face conference, as well as year-round online relationships, a family of peer reviewed journals, and book series. Members of this knowledge community include academics, teachers, administrators, policy makers, and other education practitioners.
Proposal guidelines can be found here.
Good luck to those who submit!
Think of the biker image of the daredevil: James Dean, Marlon Brando, Evil Knievel. Now think celebrities who rode motorcycles in the '40s, like Humphrey Bogart, and in the '50s and '60s, like Elvis Presley and Steve McQueen. And the quintessential biker film "Easy Rider" with Dennis Hopper, Peter Fonda and Jack Nicholson [which is a must see for any real film-nik].
Now think about all their slick rides: Harley, Ducati, a classic Indian.  And the leathers – jackets, boots, gloves, etc.  OK… you're in the right frame of mind…  Here's some new tech that promises to 'revolutionize' the headgear of the biker crowd (I wonder if you can get it with spikes sticking out of the top?)
Skully motorcycle helmets  ties a whole lot of technology together with voice recognition and a head-up-display.  Jason Dorrier on Singularity Hub says: "If the design is right, it'll be awesome."   And another thumbs-up from TechNewsWorld
So – are you ready to "get your motor runnin', head out on the highway"?  Or at least design some cool tech-gear for the road?
A massive open online course (MOOC; /mu:k/) is an online course aimed at unlimited participation and open access via the web. In addition to traditional course materials such as videos, readings, and problem sets, MOOCs provide interactive user forums that help build a community.
Although early MOOCs often emphasized open access features, some notable newer MOOCs use closed licenses for their course materials while maintaining free access for students.
See what everyone's talking about in this quick tutorial: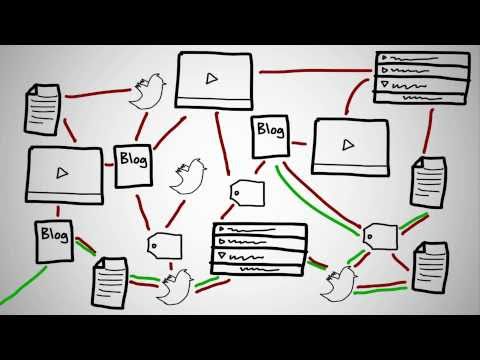 What a great way to gain new skills and network with experts in a field of interest to you! Or share you expertise with others!
We consider our electronics very disposable -  when a newer model comes out, we dispose of the old one.  "Urban mining" is the term coined to recover valuable metals such as gold, silver, copper and palladium from the growing mountains of e-waste currently threatening to overwhelm the planet.
BlueOak Resources is banking on a robust business when they open their new "urban mining" refinery plant in Osceola, Arkansas. Production will begin by the end of 2015, bringing 50 technical jobs to the area.
The dumping of e-waste represents the loss of millions of tons of valuable resources. We currently spend upwards of $12Bn per year searching for virgin ore deposits, while the most concentrated sources of coveted metals is literally put to waste.
Recovery of this e-waste can be a boon as a source of rare earths and other critical metals used in alternative energy technologies such as wind turbines, hybrid vehicles and fuel cells. According to one recent article, "the use of rare earths in electronic gadgets has risen so much that their concentration in computers is actually higher than that in mines." At present, however, less than 1% of rare earths contained in discarded products are recovered by recycling.
A possible career choice…