Computing
DIY electronics are all the rage these days.  A new kit called MESH (Make, Experience, Share) is intended to make coming up with your own clever projects easier than ever.  From customized alarm clocks to trash cans that thank you for recycling, it's claimed to open up a host of possibilities for amateur inventors.
MESH is a creative DIY platform that lets you make your own "smart projects" in just minutes.  No coding required!  Simply drag and drop.
Do you have any processes that you'd like to build a solution for?  Maybe MESH is something useful for the project you are working on.
There is a wealth of information about this new kit here.  Sets are available to order for $119 and above. Delivery of the first kits is estimated for May. View the video below for a guide to some of MESH's key features.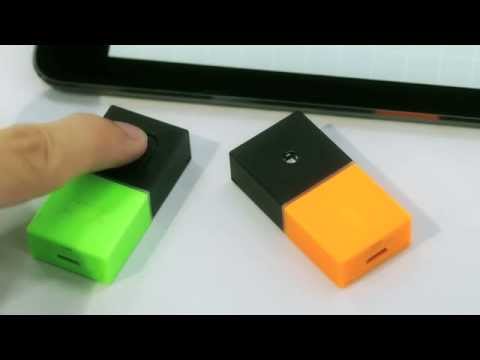 Ever think about the machines behind the machines?  I really hadn't given it much thought myself – until I stumbled on this particular announcement about a machine that performs laser deposition welding and precision milling.  What's so great about it?
"By combining both, additive manufacturing via powder nozzle and the traditional cutting method in one machine, totally new applications and geometries are possible. Especially large workpieces with high stock removal volumes are now possible to be machined in an economical way."

Read more on the actual product specs here:  LASERTEC 65 3D
Having made its debut at IMTS (International Manufacturing Technology Show) 2014, the new machine by DMG Mori was pulled straight off the line from its Davis California plant – machines, the company says, that are "made in the USA for the USA."  Read the pre-announcement about the product at American Machinist.
And, it you're not convinced that this is a way cool technology – watch the video on Gizmodo!
If this stuff fascinates you, check out job opps at DMG Mori by clicking here: 
…brought to you by
IBM Deep Thunder
The weather is an ever-changing source of fascination for everyone – no matter which part of the planet you inhabit.  The seasons go round, and with these cycles, weather takes on different aspects.  You can get the weather report from your TV, radio, smart phone or a myriad of other sources.  But, generally, these are localized reports and pertain to traffic conditions, school/business closures and the like.  In other words, how the stuff going on outside your door is going to affect you personally.
Deep Thunder is a more complex system -  it "focuses on the operational problems that weather can present to businesses in very specific locales—challenges that traditional meteorology doesn't address."  The roots of this technology date back to 1995, when IBM and the US National Oceanic and Atmospheric Administration (NOAA) joined forces to take on the challenge of targeted forecasting.  Read the full story by clicking the picture below:
As our planet continues to evolve, and we seek new ways to be Smarter in all our business decisions and use of the Earth's resources,  Deep Thunder may be a big player for strategists seeking to ensure best outcomes.  Are you thinking of going the route of entrepreneurship?  Perhaps Deep Thunder will serve to aid you in making choices about whatever project you're seeking to establish!