Computing
Many of us have heard about Watson since it competed on Jeopardy! in February 2011.  Since that time, Watson has been busy assisting the medical and financial industries.  Most recently, Watson has had success in the culinary world.  The latest announcement attributed to Watson is the newly published Watson cookbook – Cognitive Cooking with Chef Watson which includes 65 recipes.
In contrast to a search engine that simply sifts through existing data to serve up a list of already published recipes, Chef Watson is not programmed to come up with a defined answer to a defined question – it understands, learns, and considers not just the data behind recipes and flavor compounds, but also human perception to design highly creative recipe ideas.

Using the app, users can create novel recipes by selecting ingredients, dish type and dish styles, as well as any ingredients to exclude in the final recipe. Once the user has entered in their choices, the app will generate a list of never before seen recipe suggestions.
And, there is an app to help you with your dinner menu planning.  What one-of-a-kind dish can you and Watson cook up?
DIY electronics are all the rage these days.  A new kit called MESH (Make, Experience, Share) is intended to make coming up with your own clever projects easier than ever.  From customized alarm clocks to trash cans that thank you for recycling, it's claimed to open up a host of possibilities for amateur inventors.
MESH is a creative DIY platform that lets you make your own "smart projects" in just minutes.  No coding required!  Simply drag and drop.
Do you have any processes that you'd like to build a solution for?  Maybe MESH is something useful for the project you are working on.
There is a wealth of information about this new kit here.  Sets are available to order for $119 and above. Delivery of the first kits is estimated for May. View the video below for a guide to some of MESH's key features.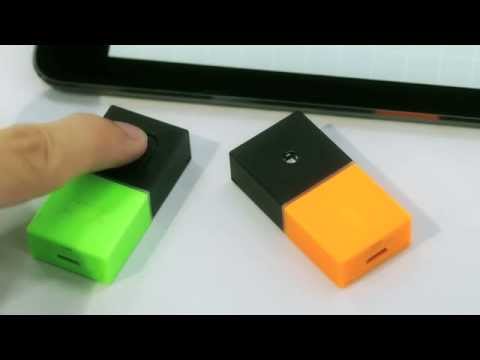 Ever think about the machines behind the machines?  I really hadn't given it much thought myself – until I stumbled on this particular announcement about a machine that performs laser deposition welding and precision milling.  What's so great about it?
"By combining both, additive manufacturing via powder nozzle and the traditional cutting method in one machine, totally new applications and geometries are possible. Especially large workpieces with high stock removal volumes are now possible to be machined in an economical way."

Read more on the actual product specs here:  LASERTEC 65 3D
Having made its debut at IMTS (International Manufacturing Technology Show) 2014, the new machine by DMG Mori was pulled straight off the line from its Davis California plant – machines, the company says, that are "made in the USA for the USA."  Read the pre-announcement about the product at American Machinist.
And, it you're not convinced that this is a way cool technology – watch the video on Gizmodo!
If this stuff fascinates you, check out job opps at DMG Mori by clicking here: