Computing
The US is quite frequently battered by hurricanes and tornadoes. As these disasters cause several billion dollars in damage each year, a better forecasting and storm tracking are necessary in order to provide the country appropriate time to prepare for such disasters. One of the most recent hurricanes in the US is the Hurricane Sandy which largely devastated parts of the East Coast. This led the government to take action, and thus thankfully for "The Hurricane Sandy supplemental" bill, the National Weather Service gets an upgrade in their primary computers for weather forecasting.
Source: Mark Wilson, Getty Images
Louis Uccellini, the director of the National Weather Service, informed that the organization will be getting an upgrade of its IBM computing system which will increase its power 25 times than what it has today. This implies a major improvement on weather forecasting and storm tracking abilities of the organization. This will enable it to better predict and thereby protect the country from severe weather. According to Louis, the changes will be made  over the next two years. This development comes as a huge relief to many, especially when there are rising concerns of climate change fueling extreme weather.
Until today, scientists in the US raised their concern on the loss of the weather service's edge. It is expected that with this development, once implemented, will put US ahead of the rest of the world again in terms of weather forecasting technology. In addition, with a better weather forecasting technology, the US will be more equipped to respond and mitigate the impact of such disasters.
Guest editor: Kristine Rowan
Almost all of the headlines today contained Google and NASA's purchase of the D-Wave Two, a quantum supercomputer. The two organizations partnered to establish the Quantum Artificial Intelligence Lab which employs the quantum supercomputer. This lab is expected to help Google improve its web search and speech recognition technology, and it will aid NASA to, according to Colin Williams, director of business development and strategic partnerships at D-Wave, "model space weather, simulate planetary atmospheres, explore magnetohydrodynamics, mimic galactic collisions, simulate hypersonic vehicles, and analyze large amounts of mission data."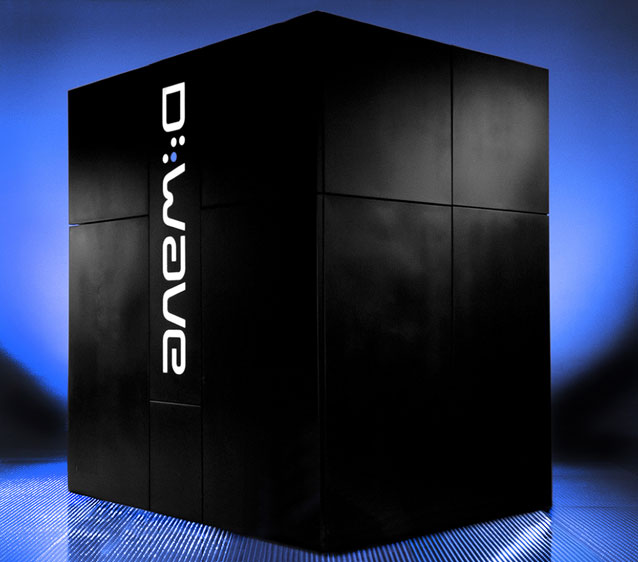 Source: D-Wave
This initiative not only involved Google and NASA, but also the Universities Space Research Association (USRA). The D-Wave Two will help Google, NASA and USRA to advance machine learning – a branch of artificial intelligence which pertains to the training of a computer to recognize patterns in data so it can classify new information. In addition, it is also the "core to many of the algorithms that drive various Google offerings."
So what else is so important about this quantum supercomputer? According to the article of Jacob Aron in the New Scientist,
D-Wave's computers have attracted controversy because they use a non-mainstream technique called adiabatic quantum computing. It is still an open question whether this leads to the speed-up long promised by harnessing quantum bits, or qubits, which can take the values 0 and 1 at the same time and thus theoretically compute much faster.
The quantum supercomputer will be placed at the NASA Ames Research Center in Moffett Field, California and will be operated by the USRA. They are also opening the use of the said quantum supercomputer to outside researchers.
NOTE: This quantum supercomputer is sold by the D-Wave Systems Inc., the Quantum Computing Company,  and is actually commercially available.
Other sources that may be of help if you want to learn more about the D-Wave Two:
Guest editor: Kristine Rowan
For the past six months UC Merced Mobile App Challenge teams channeled the fundamentals of innovation and problem solving to create the next best mobile app.  On April 26, 2013, eight teams presented their app concepts and designs at the 2013 UC Merced Mobile App Challenge Showcase.  Representatives from AT&T and IBM were also in attendance including guest speakers Danika Patrick, innovation lead at the AT&T Foundry in Palo Alto, and Paul Maglio, a professor in UC Merced's School of Engineering and an IBM research scientist.
The Mobile App Teams recognized everyday inconveniences and designed their apps to make life simpler. Team HiFive, Alyson Cabral (Team Leader), Nectali Castellanos, Robert Hewitt, Raymond Lee, Kevin Rodriguez opened their eyes to an existing problem on their home turf.  They designed a solution to a disorganized marketing strategy with their mobile app, Posters.  Posters is a mobile application where students can easily access, attend, and set reminders for UC Merced events.  With this app, students will be able to take advantage of the resources and opportunities around campus and increase turnout for clubs and organizations.
Team HiFive took home the Grand Prize based on app quality, innovation, and presentation.  They were awarded a $2,500 scholarship and invitation toattend the Tech Crunch Disrupt event in Summer 2013.
Category prizes were also awarded to the following teams:
JUDGE'S HONORABLE MENTION: Alkalyzer
BEST FUNCTIONAL DESIGN: CousCous Empire
BEST MEETING AN EDUCATIONAL NEED: Study Buddies
BEST CREATIVITY & ORIGINALITY: Captivate
POPULAR CHOICE: Captivate
For more information on the teams and app concepts, visit http://mobileappchallenge.ucmerced.edu.
Read this article about a movie certified by the Guinness Book of World Records as the smallest movie ever made. It's called "A Boy And His Atom," and the medium of animation is, you guessed it, atoms.  It is another innovation from IBM.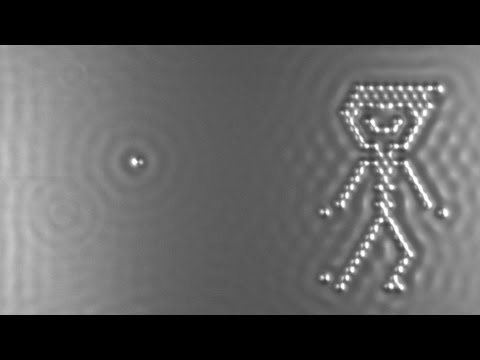 Watch this video to meet IBM researchers who built the movie: