Contests, challenges, competitions!
September 24th, 2013
10:01
–Hands-on contest for high school, college and university students
–No experience necessary
–Remote logon from dorms, apartments, labs
•Increasing difficulty, increasing prize levels
–Part 1: 1-2 hours to complete, win a T-shirt
–Part 2: 10-20 hours to complete, win $100 in IBM gear
–Part 3: Weeks to months to complete, win a tablet and an expenses-paid trip
•Student Mainframe Contests run in 33 countries since 2005
WW Student Mainframe Contests: ibm.com/university/contest
Since you are reading this on an IBM official blog, I bet you would remember Deep Blue, the amazing chess player 'trained' by IBM. And of course, since you are such an IBM-fanatic, you would also know that Deep Blue is no ordinary human. It's actually a machine; a chess-playing computer that supposedly beat former world champion Garry Kasparov in 1997. Either he was a sore loser or his Russian senses were tingling, Garry accused IBM of cheating by allowing human intervention during gameplay which was against the rules. Nobody really knows if that was true or not since IBM later tore down the machine before any real investigation could be initiated (There's always something between Americans and Russians it seems…).
Earlier on in the late 18th century, a machine known as the Mechanical Turk (a predecessor to Deep Blue) was invented by Wolfgang von Kempelen to impress the Empress of Austria. After beating numerous chess players, however, it was uncovered as a hoax: a real human chess master was actually hiding inside it and making it looked as if the Mechanical Turk had a life of its own and an intelligence unparalleled by any human being.
But why all this talk about getting humans to perform the task of machines in a time where machines are supposed to be legitimately doing the work for humans? Well it turns out that there are some tasks that computers couldn't do (I think I heard a loud resonating "WHAT?" in the background), and has to be done manually by humans. And this is what the Amazon Mechanical Turk (MTurk) is all about!
In essence, MTurk is an online crowdsourcing marketplace which allows job seekers (called workers) to earn money by doing tasks (posted by people known as requesters) that no computers can accomplish. These tasks usually include things like choosing the best picture for a particular theme or putting tags to pictures so that these pictures can show up when a person types in a particular keyword on Amazon (I believe this was how the MTurk was first conceived). Actually now you can also find tasks like transcribing or programming which may be accomplish-able by machines as well, but still seems to be have a better result if carried out by humans.
So just to give you an idea how much a task would pay from the perspective of a worker, copying text from a business card would be around $0.02 while answering a surveys would be like $0.16. Here's a short list of tasks that may interest you:
Proofreading a real estate transaction: $0.10
Identifying companies from a photo: $0.01
Voicemail transcription: $30.00
Writing three 400-words articles about travelling: $12.00
Flagging pornographic content: $0.10 (this should be excellent for a lot of readers here)
No matter which tasks you choose, you can see that Service Thinking is applied at MTurk. Value is being co-created between the requesters and workers; a modular business structure is present where a requester can "outsource" tasks to a community of workers; a GLO-MO-SO platform is pretty obvious; you can refer to my earlier blog to think about how the other chevrons of Service Thinking is applied at MTurk.
As quoted from a reviewer who posted on Youtube, MTurk is not going to pay big bucks, but at the very least, it puts money in your pocket.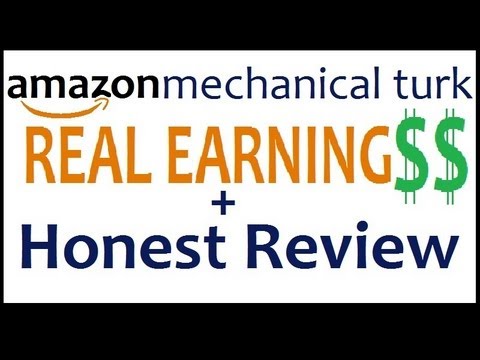 Yup yet another legit money-making website for you guys out there looking to pay your rent while you look for a full-time job.
IBM Intern; Hult International Business School
Don't you just hate doing the grocery all by yourself? How about travelling 2 hrs just to pick up a second-hand wardrobe you bought off Craigslist? Or maybe finding yourself having trouble assembling Ikea furniture that is comparable to the most challenging astrophysics challenges that has left even the world's most talented scientists and researchers dumbfounded? Well do not fret, 'cause TaskRabbit is here!
So what is this TaskRabbit you ask? This is essentially a community of people in your neighborhood who are willing to give up some of their time to help busy people like yourselves with daily mundane chores and errands…at a price of course. The fee that you pay to these TaskRabbits will depend on the nature of the task and the 'expertise' of the person doing the dirty job for you. So on average, asking someone to deliver your favorite cereals and veggies from the local supermarket would cost you around $35 while getting some chap to assemble the Ikea wardrobe that you could never figure out would cost about $42, which apparently is one of the most lucrative and popular tasks available at TaskRabbit. Oh yes, and on the other side, TaskRabbits will need to bid for the job when someone requests for their services. You can generally think of this as the ebay for real-world labor.
Gamification is also employed in TaskRabbit. So whenever you complete a task, you will be given points to level up. And if you get to a level high enough, you will become more visible on a leaderboard where your average reviews can be seen by everybody. For those of you who are still looking for a job be it a soon-to-graduate MBA or a retiree trying to stay afloat with a regretful pension fund, TaskRabbit could really be the one for you! Now don't you look down on TaskRabbit lest you be struck down by the wrath of its loyal denizens; some people are actually earning a healthy income of $5000 in a month…probably up to $10,000 I guess for those TaskRabbit ninjas.
TaskRabbit is also available as an iPhone app, just check out this video!
I have a feeling that research on cloning machines will come to a stop pretty abruptly.
IBM Intern; Hult International Business School
Partners with Indiegogo to host crowd funded campaigns; Philips to award $100,000 plus mentoring to the top ideas
 Andover, MA, USA – Greg Sebasky, Chairman, Philips North America, today introduced Philips' Innovation Fellows competition at the Bloomberg Next Big Thing Summit. Philips is asking people nationwide to submit their ideas for the "next big thing" that will help people live happy, healthier lives. Entrants will have the chance to tap into $100,000 in prize money from Philips, to help bring their innovation to life. To further spur open innovation, entrants can gain financial support for their idea on Indiegogo.com, a global web-based crowd funding site.
"Philips is committed to meaningful innovation, and we strive to transform and enrich people's lives to help them reach each life milestone in healthy, fulfilling ways," said Sebasky. "Philips is always looking for the 'next big thing' and we want to broaden our reach and celebrate great ideas that have the potential to revolutionize the way we live. We invite all innovators to share their ideas and to help us in our search."
Competition entries will focus on the three areas:
Living Well: For instance, technology that helps people have a restful sleep or a sense of security at home.
Being Healthy: For example, new products or services that enable people to better monitor their family's health, seek medical treatment, prevent illness and live a healthy lifestyle.
Enjoying Life: Ideas that would help provide greater happiness in people's lives, including being an active part of one's local community and living independently as one ages.
The 2013 Philips Meaningful Innovation Index, which examines satisfaction with current innovations by what is important in people's lives, discovered Americans want future innovations to have a purpose. In dealing with the stresses of everyday life, Americans  are looking for products and services that do more than create technology for technology's sake. Philips focuses on delivering innovation that matters and supports the public's ongoing desire for technology to make a real difference in people's everyday lives.
"Indiegogo is committed to helping innovators gain access to funds around the world who can provide validation of their ideas and the financial support they need to make their ideas become reality," said Slava Rubin, CEO and co-founder of Indiegogo. "We hope this competition will help make 'the next big thing' grow from an idea to a real-world innovation."
How it works
Starting at noon ET on June 18, interested U.S. residents can begin registering for the competition at www.philips.com/innovationfellows through 11:59 pm ET on August 15. Upon registration approval, individuals and teams will be directed to Indiegogo, where the campaigns will be housed for crowd funding and social media support.
Funding begins August 15, and campaigns will be supported by the public through September 30. A steering committee of  Philips executives will determine and announce five finalists mid-October, and Philips employees will vote to determine the grand-prize winner.
Each contestant will be judged on a variety of factors, including the feasibility of the idea and how he/she plans to bring it to life; how transparent and specific he/she is about plans to allocate funding to further the project; the extent that the innovation will have a meaningful impact on people's lives; and the amount of support his/her idea garnered on Indiegogo.
The grand-prize winner will be announced October 30 and will receive a $60,000 cash prize from Philips, in addition to the funding raised through Indiegogo, to help bring the innovation to life. Along with the monetary prize, the winner will receive an all-expenses-paid trip to Philips' USA headquarters to meet with Sebasky and other Philips experts for mentor and whiteboard sessions around their "next big thing" idea. Each of the remaining four finalists will receive a $10,000 cash prize.
For further information, please contact:
Amy Shanler
Public and Media Relations, Philips North America
+1-978-659-4463
Lea Armstrong
Public and Media Relations, Philips North America
+1-978-659-3467
About Royal Philips:
Royal Philips (NYSE: PHG, AEX: PHIA) is a diversified health and well-being company, focused on improving people's lives through meaningful innovation in the areas of Healthcare, Consumer Lifestyle and Lighting. Headquartered in the Netherlands, Philips posted 2012 sales of EUR 24.8 billion and employs approximately 116,000 employees with sales and services in more than 100 countries. The company is a leader in cardiac care, acute care and home healthcare, energy efficient lighting solutions and new lighting applications, as well as male shaving and grooming and oral healthcare. News from Philips is located at www.philips.com/newscenter.
About Indiegogo:
Indiegogo empowers people around the world to fund what matters to them. As the largest global crowdfunding platform, campaigns have launched from every country around the world with millions of dollars being distributed every week due to contributions made by the Indiegogo community. At its core, Indiegogo is the equal opportunity platform dedicated to democratizing the way people raise funds for any project – creative, entrepreneurial or cause-related. The company was launched in 2008 and is headquartered in San Francisco, with offices in Los Angeles and New York.  For more information, visit www.indiegogo.com and follow us at www.twitter.com/indiegogo and www.facebook.com/indiegogo.