Contests, challenges, competitions!
Watch Bountysource regularly for the change to earn cash for developing bug fixes or features.  We'll be adding bounties often, so if you miss a chance, come back for the next.
In 2009, Statoil successfully installed the Hywind Demo, the world's first full scale floating offshore wind demonstration unit. Statoil is working on establishing a pilot park in Scotland with five 6 MW turbines hoping to make the installation of Hywind even easier – to enable more markets to reap the benefit of floating offshore wind.
Statoil has just announced a challenge for those who are innovative and can work to solution their installation obstacles.
Get the details of the challenge at hand and submit your proposal today!
And with job openings around the globe (Canada, Norway, Scotland, Brazil, Venezuela and the US) you may just find the perfect fit!
Saint-Gobain has sponsored 7 student teams in the Solar Decathlon Europe 2014 challenge.
The aim of this international academic architectural competition was to improve education and research in the fields of sustainable architecture and solar energy. This year, 20 student teams representing 41 universities from 16 countries and three continents have presented full-scale prototypes of the sustainable, comfortable, innovative and affordable solar energy houses they designed.
Take a look at the top contenders: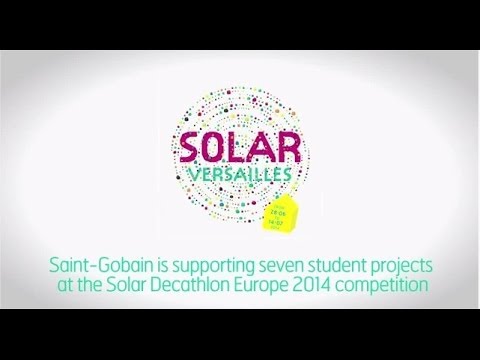 This year was the first time that Engineers for a Sustainable World hosted the Alternative Energy Challenge at UT Austin. We are happy to say that the competition was a great success! Three teams spent roughly 6 weeks building their designs and the results were quite impressive. The teams were:
Team Gurlz: The Humble Umbrella. A patio umbrella that can be deployed at restaurants and coffee shops around Austin that utilizes solar and wind power to charge electronics.
The Dream Team: Solar Powered Rooftop Hydroponics System to grow food in urban environments.
Team RAJ: A Peltier thermoelectric generator to capture heat energy released by appliances such as light bulbs and convert the heat energy to electrical energy.
In the final judging round, each team presented their research and prototypes to an audience of roughly 40 UT Austin Engineering students as well as three judges. In the end, the judges selected Team Gurlz as the winner of the competition. We are very proud to present them with a cash prize as well as recognition as the Spring 2014 winners of the Alternative Energy Challenge!
We would like to congratulate all the teams who participated in the Spring 2014 ESW Alternative Energy Challenge. Your hard work and dedication was very apparent and the judges were thoroughly impressed. The Dream Team plans to continue working on the solar powered filtration system for their hydroponic system. Team RAJ is still working through the technical details of their ambitious project. Team Gurlz spoke about implementing their prototype at a local coffee shop in Austin.