Energy
What do you get when you mix salt water and fresh water?  The answer: ENERGY  (or at least that's one possible answer…)  While this isn't exactly new technology, it has been underdeveloped and underutilized.  Maybe that's about to change?
"Blue energy was first proposed in 1954 by a British engineer named R E Pattle. It is sometimes called "osmotic power", because it exploits the phenomenon of osmosis. To understand how this works, picture two solutions of water with different concentrations of a dissolved substance like salt. If these two solutions are separated by a thin "semi-permeable" membrane that lets water through but not salt ions, then water will naturally pass from the less- to the more-salty side. The flow of water across the membrane builds up pressure on one side that can be used to drive turbines and generate power."
Read this highly informative article on bbc.com/future to learn how the ability to generate power from water may be 'awash' across the globe:
Researchers at both University of Utrecht (Netherlands) and University of Granada (Spain) are exploring refining the original processes to make them more cost effective.
Click on the picture to learn a little about the history of one such power plant.
How will you participate in this innovative planning to "energize" the planet?
Philips has announced that it plans to make 110,000 LED street lights in Los Angeles connected. The company will bring the lights online using new plug-and-play CityTouch technology. It is said to be quick and easy to install, and will allow the city's lights to be monitored and controlled via the web.  Los Angeles will reduce its street lighting energy consumption by up to 70 percent, by switching to LEDs.
The plug-and-play nature of the technology reduces the time and cost of programming and commissioning each fixture. Philips says the device can also reduce maintenance costs by around 20 percent, by automatically reporting faults.  And with reduced energy consumption comes reduced costs.
It would be pretty cool to be able to modify the lighting around my town!  Some streets aren't well lit which makes it hard to detect the wildlife that may be lurking in your path.
Not only is this technology saving our planet by reducing our energy consumption, but it's making it safer for it's inhabitants!
If you are fortunate enough to live in a part of the world that's blessed with sunshine a good amount of the year, you take advantage of that blessing.  Students at Cal Poly put their minds to just such a project with their INhouse.  It's part of a competition that will take place at the Orange County Great Park in Irvine, California, from October 8 through October 18.
"…the name INhouse describes the process the team has been going through—the design, engineering, and construction is really "in house" at Cal Poly. Also, three words—"interactive," "intuitive," and "integrated"—describe the technological-meets-natural features of the house. Mostly, it's learning by doing—a process of iteration and trying many things before reaching a final conclusion."
Read about the team and watch their video!
The story linked above was first published on the site: 1SunforAll.  Visit them and learn more about the sun's extraordinary powers and how we are finding new ways to brighten our world with new technology!
Ensuring that the food we eat is locally and sustainably grown is not always easy, especially in cities where crop-growing space is at a premium. Firms like Freight Farms and Cropbox, however, have a solution to this problem. They offer shipping containers that are kitted out as self-contained farms.
Check out this truly farm-to-table approach – and when I say farm, I mean freight container: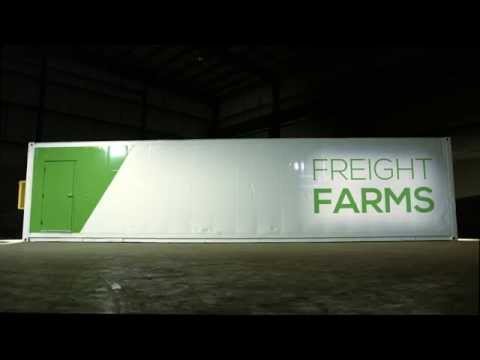 Another newbie in this arena is Cropbox, which appears to have a lot of the same features at a reduced cost.  They claim that you can grow the equivalent of an acre of field grown crops or 2,200 square feet of greenhouse space within a 320 sq ft footprint.  The business is scalable as you can expand vertically by stacking the containers 5 high – especially useful if setup in an urban area.
Sustainability features:
90% less water use than conventional and greenhouse cultivation
80% less fertilizer than conventional cultivation
Automatic record keeping for optimization
34% less inventory loss through simpler logistics
And both of these products enable consistent optimization of the growing process via a smartphone.
It kind of makes you want to try out your "green thumb"!
Usually when we hear about the properties of geckos being applied to human technology, it's the reptiles' sticky feet that are in discussion. Now, however, scientists in Australia are looking at the manner in which a particular type of gecko is able to stay clean. Their findings could pave the way for things like water-repelling electronics, or clothes that never need washing.
Australia's James Cook University, University of the Sunshine Coast, The University of Queensland, and the Queensland Department of Environment and Heritage Protection, along with the University of Oxford in the UK are studying the box-patterned gecko, which typically lives in semi-arid environments. While you might expect the creature to be dusty much of the time, it's virtually always quite clean.
Take a look at this fascinating video that shows how the box-patterned gecko's skin actually repels liquid: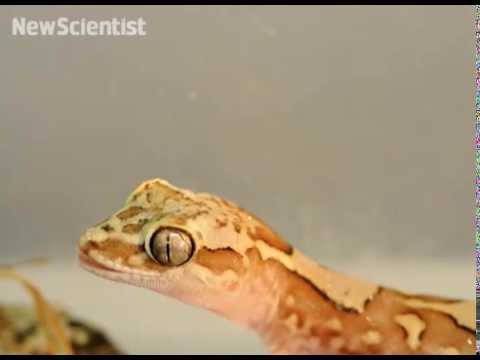 Hundreds of thousands of tiny hair-like spines cover the gecko's body. Air pockets are trapped underneath these, keeping water droplets from adhering to the skin. Instead, those droplets bead up and roll away, grabbing particles of dirt, microbes or other contaminants as they go. What's more, when two of the droplets merge and release energy, they actually jump off of the spines like popcorn.
The new findings could lead to benefits for people. The scientific team is now working with materials that mimic the gecko skin to study its properties. The science of inventing new technologies based on materials in nature is called biomimicry. Copying the non-wetting, dirt-resistant, antibacterial properties might lead to safer surfaces in hospitals. Or engineers might develop materials that protect the electronics on boats. And who wouldn't want self-cleaning clothes?
Check out this article to see all of the details surrounding this latest discovery.