Energy
How do you educate others?  Do you take up the cry for what is right?  Contribute to the betterment of your society?  You may be inspired by a passionate and dedicated voice for Africa.
The environmentalist, Nnimmo Bassey, deplores the Green Revolution in Africa and oil spills in the Niger Delta region. He does not underestimate the work to be done to educate people on the need to stop those who wish to destroy the environment and to redefine new concepts of development Read an interview with Nnimmo Bassey, director of Health of Mother Earth Foundation in Nigeria, which is an ecological think tank.
Visit the Health of Mother Earth Foundation (HOMEF) website and learn the stories of those who want to make a difference.  Explore the activities undertaken by these individuals driven by their love of humanity. (Be patient; it may take a few mins for the site to load…)  While you're there, view some of the recorded videos of Bassey – powerful stuff!
It's kind of expensive right now to "go green" with your vehicle. The price of the electric car is tied directly to the size of the battery used to power it. The bigger the battery, the more miles you can drive on one charge.
Tesla Motors' chief executive, Elon Musk, announced Tesla would invest in a $4bn-$5bn "gigafactory" doubling the world's production of lithium-ion batteries. These batteries power your mobile phone, but also Tesla's high-end luxury electric cars. The objective is to cut battery prices by 30% in three years, and to halve them by 2020.
BMW is also in the electric car arena and have developed the BMW i series from the ground up.
This new series has a whole new sustainable production process: FSC-certified eucalyptus wood has been used in the interior, the leather has been naturally tanned using olive oil rather than chemicals, and the dashboard and internal side panels are made from natural fibers rather than plastic.
Take a cue from a beloved American childhood story – - "The Little Engine That Could" used the power of positive thinking to achieve her goal and climb the seemingly insurmountable hill that stronger trains than she had failed to scale.  Like the little train, globally we should all be reciting her mantra of "I think I can, I think I can, …" – and we will!
100% Of Dutch Electric Trains Could Run On Renewable Energy BY 2018
See articles on this topic in other publications from around the world (…and maybe find a way to combine your passion for transportation and a paying position within one of the companies/consortiums they mention?)
And, if you
've never read this charming book, click on the pic for a quick literature lesson  (nice work Professor Plotnick, University of Illinois at Chicago!!)
Saint-Gobain has sponsored 7 student teams in the Solar Decathlon Europe 2014 challenge.
The aim of this international academic architectural competition was to improve education and research in the fields of sustainable architecture and solar energy. This year, 20 student teams representing 41 universities from 16 countries and three continents have presented full-scale prototypes of the sustainable, comfortable, innovative and affordable solar energy houses they designed.
Take a look at the top contenders: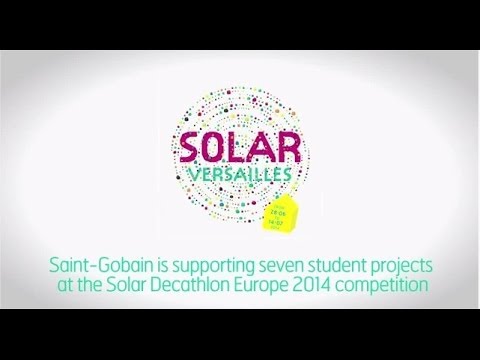 If you've read the children's tale of Jack, the Giant Killer and his adventures scaling the beanstalk (or some version of this story that has been handed down in a non-US culture), you know that climbing high can have its rewards and its challenges.  Vertical farms may bring a new language to farming around the globe – as we climb ever higher to feed our expanding world population.
Vertical farming is a way in which smaller spaces can be used to produce quantities of produce and plant life that plots of land don't allow for in crowded or urban areas.  "Simply put, vertical farming means using a multi-level building, preferably within an urban centre, to grow food." (JP Brown)  Check out his full post on LinkedIn:  Growing Up, Not Out: The Potential of Vertical Farming
Take a look at some of the companies that are involved with this growing technique.  Maybe there's an employment opp here for you?
Green Living Technologies, Inc.