Energy
theguardian has reported that when looking for "renewable energy", there have been developments in transportation using food waste items.
Hormel Foods reports that it takes one pound of bacon grease to produce one gallon of fuel (4.5 litres), which can cover between 75 and 100 miles on a motorbike. If you happen to be behind the motorbike during one if it's rides, you can enjoy the scent of bacon during the trip! Careful, it might make you hungry enough to stop along the way for breakfast.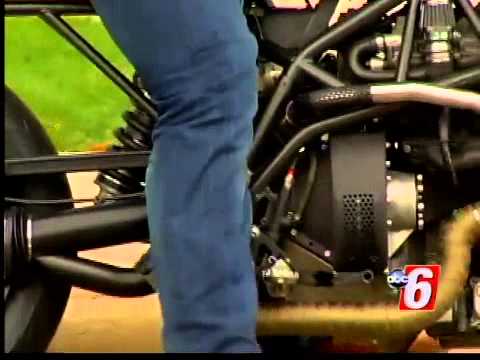 I'm going to see if research has been done regarding potato peels – like the ones that I frequently discard – maybe they can power my alarm clock
Wind power is getting a lot of attention in the U.S. (it's long been used as a significant source of energy in other parts of the globe!)  This isn't a story about windmills – picturesque as they are.  This is a story about the other extreme – a much more concentrated forced jet of air….and the cost savings to be had through making use of it!!!
Researchers at the

International Institute of Technology in Genoa

have developed a 14-mm microturbine that can produce up to 30 watts of electrical power, exploiting fluid pressure coming from the environment or from industrial plants.
See the Award Recognition for

INNOVATION

this invention has already garnered!  What other applications can
you

envision from this tiny power source???
Some of you probably remember your parents and grand-parents freaking out when it was announced that incandescent light-bulbs were being pulled from the market…and their frenzied trip to the store to stock-pile the bulbs against the time when (ulp!) you wouldn't be able to buy them any more.  Sure, different bulbs were made available; but, they met with mixed opinions and more than a few grumbles of dissatisfaction with the quality and/or color of the light shed.
Ta-dah!  Learn about Acandescent™ Technology, which may win over the last of the die-hards. Aptly named, making its debut, is the Finally™ Bulb!!  (Harness your inner Edison and take a look at their job opps.  Just remember to discard any left-over incandescent bulbs responsibly…)
Click the pic to learn more…
And here's a great review piece by Seth Stevenson on the Finally™ and other light bulb options:  The Next Great Light Bulb
Just following the People's Climate March in NYC, Rick McGahey, who teaches economics and public policy at The New School, published an CNN Opinion article.
In the article, Rick tries to debunk the notion that helping our environment would hurt our economy. Though transitioning would cost more, the end result would actually create new US jobs.  Studies have shown that for every $1 million of investment in clean energy, the U.S. can create 16.7 jobs compared with only 5.3 jobs from fossil fuel investments.
Read the article here.  Where do you weigh in with this debate?  And, more importantly, do you have the expertise for one of these newly created jobs?
Lots of us make sacrifices for the environment, but few of us would consider supporting the cause by moving into a dumpster. Dr. Jeff Wilson of Huston-Tillotson University, however, is doing just that. Working with his students and the community, he has transformed an old dumpster and is living in it for a year.
The aim of the Dumpster Project is to investigate sustainable living practices in recognition of a world with an increasing population but decreasing space and resources to go around. The dumpster itself is 33 sq ft (3 sq m).
Additions to the basic dumpster have included solar panels to generate electricity, a high-efficiency toilet, a false floor to provide storage, a weather station, air conditioning, a pitched roof, locks and a mailbox. The dumpster pockets have been sealed so that the dumpster cannot be mistaken for and serviced as a standard trash receptacle.
See where Dr. Jeff Wilson is his year-long journey:
Dr. Wilson is making quite a sacrifice in the hope of getting more people to think about reducing our impact on our planet.  Could you live (for even a short time) in a dumpster?