Energy
And I don't mean from dinner last night :-)  One of the largest hazelnut manufacturing companies, Nutella, has found a way to keep tons of its byproduct waste out of landfills. The Italian company is the world's biggest buyer of hazelnuts, using 25% of the world's supply and making 180m kg of its Nutella spread each year, according to the Italian Trade Agency. As a result, it has plenty of hazelnut shells to play with.
Nutella is using the discarded shells to construct the packaging!  They are still experimenting on the ideal mixture of nutshell fibers in the pulp, but so far it works well for stiffness and bulk. The hazelnut fibers are used in the board's middle layer and have been tested for allergy aspects without any problems.
What chocoholic doesn't like to hear of breakthroughs that will enable a favorite production company to reduce waste?
Another great use of shell waste is being employed at Suncoast Gold Macadamias cogeneration facility in Gympie, Queensland, Australia. It is the world's first ever plant to produce electricity from waste macadamia nut shells. The plant is located adjacent to Suncoast's macadamia nut processing facility in Gympie.
The plant generates 9.5GWh annually, which is enough to power 1,200 households. Suncoast consumes 20% of the electricity generated and the remaining is exported to the grid. The plant helps in reducing 9,500t of greenhouse gas emissions annually, which is equivalent to keeping 2,000 cars off the roads.
Australia is one of the largest macadamia nut producers in the world, with a 45% market share.
There are more than 13 million macadamia nut trees in Australia and the number is steadily growing.
Although most of us are, at all times, peripherally aware of the food shortages around the world, there are those who are constantly addressing the needs of the hungry.  Charities, governments, and individuals make concerted efforts to alleviate the challenge of feeding the globe's inhabitants.  Here are a few links to stimulate your thoughts on what you may be able to contribute through your own work…
Permaculture is a philosophy of working with, rather than against nature; of protracted and thoughtful observation rather than protracted and thoughtless labor; and of looking at plants and animals in all their functions, rather than treating any area as a single product system. —Bill Mollison
From The African Moringa and Permaculture project:

Food Forests

, an idea pioneered by permaculture, draw upon the examples provided by natural native forests and carefully incorporate non-aggressive exotic varieties.
The housing industry is employing 3D printing resulting in drastically reduced cost and time using predominantly recycled materials.  The Chinese Company, Winsun, constructs a house by 3D printing the house components and then transporting them to the construction site for fabrication into a home.  The total cost of houses in this manner is approximately $5,000 making them substantially less expensive and more attainable for those in need.
With this improved production method, 10 houses can be constructed in 24 hours.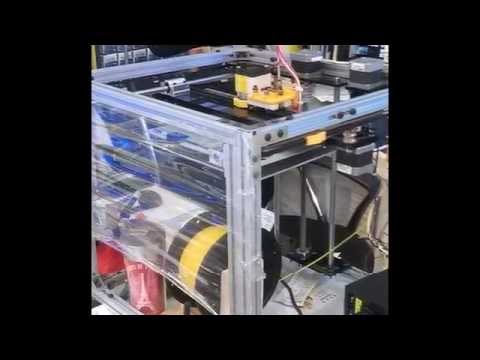 This method contrasts with that of scientists in California, USA.  They propose massive 3D printers for construction and call it Contour Crafting.  The Contour Crafting device has the potential to construct one house in its entirety in less than 24 hours. In addition to dramatically decreasing the cost of construction and the safety risks that come with traditional construction methods, Contour Crafting could help eliminate poor housing conditions in third world countries by providing home construction at a fraction of the price as well as health and environmental risks. It also could provide a cheap, eco-friendly and efficient solution to cramped urban areas and developing countries in need of building more living space for rising numbers of inhabitants.
In either case, this would dramatically change the housing market and enable so many more people to afford their own dwelling.
Do you have the engineering skills to contribute to this industry?
National Aeronautics and Space Administration (NASA) has "launched" a public challenge with the aim of innovating technologies vital for the establishment of a colony on Mars. The agency is focused on a mission to the Red Planet, and has already taken the first vital steps. However, while simply reaching Mars with a cargo of healthy astronauts would be a monumental triumph, maintaining a permanent presence on so inhospitable a planet could prove to be a much greater technological challenge.
Maintaining a colony on the Red Planet will prove to be a leviathan challenge, compounded by the knowledge that should a catastrophe occur, the nearest aid sits roughly 140 million miles (225.3 million km) away. At best estimates, the shortest periods between resupply missions from Earth would be around 500 days. It is inevitable that much of the technology at the outpost will be reliant on resources from the homeworld, making any delays in the launch of a supply run a potentially life-endangering event.
The three most promising candidates will be granted a $5,000 USD minimum award.
So here's the challenge to you:  submit an idea for one or more Mars surface systems or capabilities necessary to achieve a continuous human presence on the Red Planet.
Click on the red planet to submit your idea(s):