Entrepreneur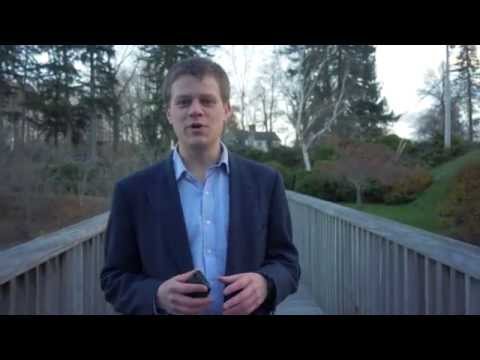 Fertilizer comes in many forms (some of them verbal, as you've no doubt experienced).  Read here about a group that is working on a

mobile modular bio-digester

, designed to transform the waste from pig farms into a saleable asset.
Victor Alexander, who comes from an engineering background, Geoff Laban who holds a PhD in environmental toxicology and barber Suzanne Thomas, are the three principals behind Pinnacle Farm, an aquaponics and agricultural systems consultancy.
As Laban explained, the group's overarching aim, "is not only to positively impact agriculture and industry, but to have Trinidad and Tobago moving in a more green, sustainable manner; acknowledging that actions on a farm, in industry or in your home have an impact on your environment and climate change."
If you're involved in the study of sustainability or waste management, the article relating to this trio's "onward and upward" approach to their strategy may well prove inspirational to you.  They have found interested parties in their modular system beyond the borders of Trinidad/Tobago.  Where in the world will you make a difference?
Cell phones are everywhere.  And pay phones have gone out of fashion.  You're probably old enough to remember them, but children in grade school today will gaze wide-eyed at you if you mention them.  "Oh, that's what those weird things are?", is a likely reply.
Here's a story about reuse/repurpose that is, to borrow a descriptive verbal phrase from the Brits, simply "brilliant"!  This is taking the old and giving it new life…London's red phone boxes go green, converted into solar-powered phone chargers…
And make sure you spend some time on their website –

www.solarbox london.org

– these inventors are worth taking notice of!
University College Cork
(2B)OR!(2B): From the Beehive to the Cloud and Back
Fiona Edwards Murphy, Liam O'Leary, Killian Troy, Lily Pinson and Katie Hetherington
Cloud and Mobile used to monitor honeybees in the hive.
Boston University and Massachusetts Institute of Technology
Street Bumps and Big Data Analytics:  Crowdsourcing Our Way to Better Roads
Theodora Brisimi, Yue Zhang, Wuyang Dai, Setareh Ariafar, Nicholis Baladis
Analytics to crowd source the path to better roads
Delft University of Technology
Proposal for IEEE/IBM Smarter Planet Challenge
Amir Piltan, Nicolas Kramer Floyd, Olac Grouwstra
Cloud based analytics platform for health care SMEs
Swinburne University of Technology, Malaysia
Project Lily
Ting Yang, Kah Hung, Poh Ling Hung
Crowd sourced environmental monitoring
Sun-Yat Sen University and South China University of Technology
Self Medical
Jianghong Zhou, Zixiao Yang, Cindy Chen, Heng Du, Jujie Peng
Mining medical data for improved health care