Entrepreneur
DIY electronics are all the rage these days.  A new kit called MESH (Make, Experience, Share) is intended to make coming up with your own clever projects easier than ever.  From customized alarm clocks to trash cans that thank you for recycling, it's claimed to open up a host of possibilities for amateur inventors.
MESH is a creative DIY platform that lets you make your own "smart projects" in just minutes.  No coding required!  Simply drag and drop.
Do you have any processes that you'd like to build a solution for?  Maybe MESH is something useful for the project you are working on.
There is a wealth of information about this new kit here.  Sets are available to order for $119 and above. Delivery of the first kits is estimated for May. View the video below for a guide to some of MESH's key features.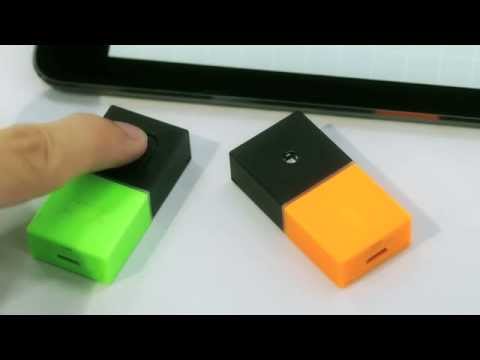 Katharina Unger, founder of Austrian collaborative design studio Livin, has been busy. She is one of a number of designers and startups who want to see the kitchen become more symbiotic with food production.
To help achieve this, Unger has designed Farm 432, a device that allows people to grow their own protein source at home by breeding black soldier flies – the "432" refers to the number of hours it would take 1g of fly eggs to produce 2.4kg of larvae protein (equivalent to £22 worth of minced lamb from your average London butcher).
"Insects can totally disrupt the way we currently produce food", says Unger. "I wanted to enable people to take advantage of this and independently produce their own food at home. I think part of our future food production lies in decentralised systems."
And, in collaboration with Utrecht University, Katharina Unger has developed the Fungi Mutarium, a prototype to grow fungi food from plastic waste, not to mention accompanying fungi cutlery.
So how does the Fungi Mutarium work? At its most simple, bits of plastic are placed into egg-shaped containers made from agar, the fungi is inserted and consumes the plastic, and the result is edible mushroom material.
This is one enterprising woman – she has launched her business around the most unlikely of processes.  Do you have any great new ideas to launch yours?
While cleanliness is something that can be a 'hot-button' topic, it's also a question of degree…  Here's a story about a change in thought patterns concerning the materials that actually go into creating clothing.
"Scientists and designers are increasingly looking at ways to blur the boundaries between biology and fashion."  Whether you're a guy or a gal, this new concept of what you put into your wardrobe may change fashion and make hand-me-downs a thing of the past…  Sustainability and functionality – can you be part of the move to more eco-friendly clothing?
From wedding dresses grown from tree mulch to clothes made from yeast, bacteria and even mouse cells –
welcome to the world of homegrown fashion
ScobyTec's biker jacket. Photograph: Marcel Wiessler