Entrepreneur
Rahul Sainani (LinkedIn) is an Electronics Engineering student with a passion for developing Smart Applications.  Tarun Sainani (LinkedIn) is an Entrepreneur in Knowledge Based Service Systems – Mobile Augmented Reality Solutions.  Together they have helped Students for a Smarter Planet put up an app for service-science.us. Here is their website – World Around Me.
Here's a short talk by Rahul telling what it's like to be an entrepreneur.
Rahul is on Twitter.
If you have worked in the corporate world for a bit of a time, you would have understood, or at least have witnessed, the eternal animosity between the engineers (or techies) and the sales guys (or street-smarts). Now what is it that constantly fuels the acrimonious debate between these two polarized groups of homosapiens? Are the engineers' criticisms about a product's unrealistic specifications and the discouraging cost-benefit ratio too myopic? Or is it that the sales people never knew what the customers really want right from the beginning? Probably. The bad news is that similar incidences can be found in any place where one works for a paycheck, and the good news is that most of the time, such skirmishes usually stem from a lack of, what service science specialists would call, T-shapeness.
So what is this T-shapeness that is the new hype word poised to take over the world by storm? First of all, as one should know, the letter 'T' is formed by a horizontal line, followed by a vertical line drawn down from the center of the aforementioned horizontal line. The vertical line signifies a professional's main skill or combined set of skills: for example, an electrical engineer could have an expertise in semiconductor microfabrication process, a doctor could have 10 years of experience in neurology, a realtor could have unparalleled foresights and insights in the real estate industry, and the list goes on. For the record, people who stopped here are often described as I-shaped.
To become truly T-shaped, a person would have to develop knowledge of other things going around them which are not directly related to his or her expertise; this is represented by the horizontal line in the 'T'. Regardless of the profession a person is in, this broad knowledge could be knowledge of an industry as a whole, communication skills, collaborative team skills, networking skills, an understanding of another culture, linguistic abilities or the different functional units in a company. So why would inefficiencies in a company result from a lack of T-shaped professionals as implied at the beginning of this section? The straightforward answer would be that simply being an expert in one specialized field often results in myopic behavior and the inability to see the interconnectedness with other entities would form the basis of lopsided arguments and lead to ill-informed decisions. To be a productive member in the company, one would need a breath of knowledge and collect a great number of 'dots', as innovation experts would refer to. This would help to boost a professional's T-shapeness, which is very much needed to promote collaborative behavior with team members and provide a breeding ground for creativity and innovation.
Don't believe me? Just check out this interview with IDEO's Duane Bray: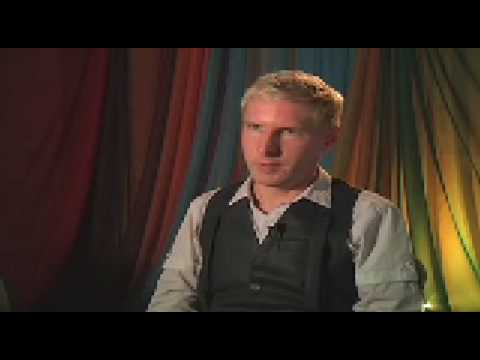 IDEO is an international design and innovation consulting firm founded in Palo Alto, California, and has local offices in San Francisco, Chicago, New York, Boston as well as overseas presence in London, Munich, Shanghai, Singapore, Mumbai, Seoul, and Tokyo.
IBM Intern; Hult International Business School
Comic strip by Scott Adams, www.dilbert.com
We all know  a famous commencement speech by Steve Jobs where he said : "Sometimes life hits you in the head with a brick. Don't lose faith. I'm convinced that the only thing that kept me going was that I loved what I did. You've got to find what you love. And that is as true for your work as it is for your lovers. Your work is going to fill a large part of your life, and the only way to be truly satisfied is to do what you believe is great work. And the only way to do great work is to love what you do. If you haven't found it yet, keep looking. Don't settle. As with all matters of the heart, you'll know when you find it. And, like any great relationship, it just gets better and better as the years roll on. So keep looking until you find it. Don't settle." "Stay Hungry. Stay Foolish."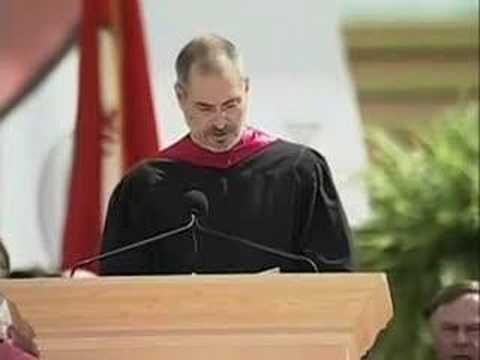 Don't settle is a great advice because it makes you reach for more and improve. Courage is a great motivator and doing what you love sounds right but there have been discussions regarding "follow your passion" approach. The contradicting opinion is that matching your job to a preexisting passion does not matter. In his book So Good They Can't Ignore You: Why Skills Trump Passion in the Quest for Work You Love Cal Newport reveals that passion comes after you put in the hard work to become excellent at something valuable, not before. In other words, how you do things is much more important than what you do.
And while there are about 370 000 000 results for "career advice" in Google:
1. Don't settle for a job you are not passionate about.
2. Network and look for people who could mentor you.
3. Take risks. If you want something you never had do something you have never done because same actions will cause same outcomes.
4. Be visible and active on Social Media. Make your voice heard.
5. Adopt an Immigrant Attitude- drop the sense of entitlement.
As David McCullough has said: "Exercise free will and creative, independent thought not for the satisfactions they will bring you, but for the good they will do others, the rest of the 6.8 billion—and those who will follow them. And then you too will discover the great and curious truth of the human experience is that selflessness is the best thing you can do for yourself. The sweetest joys of life, then, come only with the recognition that you're not special. Because everyone is".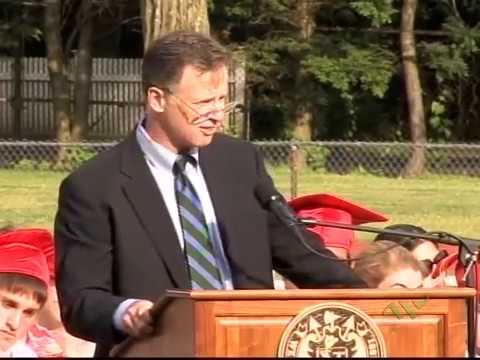 Stay hungry, stay foolish, but don't feel entitled.
Guest Editor: Saule Simonaityte
An Asiana flight coming from Seoul crashed upon landing at SFO on July 6. I was shocked when I heard the news from my friend. We were driving in a car over the Golden Gate Bridge, returning from a camping trip. Luckily there were many survivors. Back home I saw an animation from the crash on Youtube: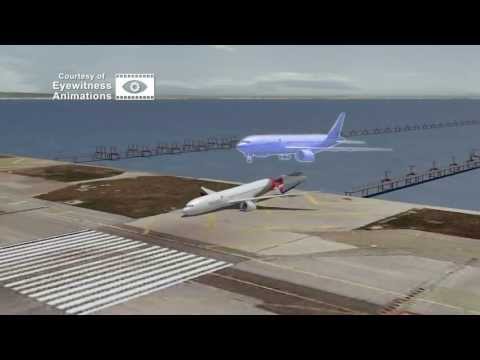 The animation shows the airplane approaching for landing. The plane sinks too fast and crashes onto the runway. The tail breaks up and the rest of the body slides over the runway. The airplane starts to spin when the left wing touches ground. Then the air flow seems to lift the whole airplane. Maybe it was pure luck that the plane did not flip over.
I immediately asked myself, what would have happened when the wings were blast away during the crash, similar to an airbag that inflates during a car accident? My guess is that the body of the plane would just have slid until it stopped. The dangerous turning of the plane might could have been avoided.
Unfortunately aviation is outside my area of expertise. Therefore I can not tell if would be possible to build in a "Wing Blaster", that would avoid uncontrolled spinning of the plane during a crash. Anyway, this is what T-shaped thinker do. They think about ways to improve things by connecting service systems inside and outside their expert knowhow.
Guest Editor (AH)