Entrepreneur
Sometimes leaving the path you've chosen can be so very positive!  Read the post by Lavina Melwani on LinkedIn about these two former U Cal Berkeley students, Nikhil Arora and Alejandro Velez, who've gone Robert Frost and 'diverged' with wonderful success…
Trash Collectors or Environmental Superheroes?
Visit their website and learn more:  Back to the Roots
Much has been written about what skills we will need to be successful in the 2020 workplace (it will be here before we know it!). Not surprisingly, technology is the driving force behind these changes.
According to the Top 10 Online Colleges' recently published study, the following are the contributing factors for needed adaptation:
Extreme longevity: People are living longer.
The rise of smart machines and systems: Tech will augment and extend our own capabilities.
Computational world: There will be an increase in sensors and processing that will make the world a programmable system.
New media ecology: There will be new communication tools that will require media literacies beyond text.
Superstructured organizations: Social technologies will drive new forms of production and value creation.
Globally connected world: Diversity and adaptability will be at the center of operations.
So what are the skills you should be working on today to ensure you'll have a job tomorrow?
They include:
Source: Top10OnlineColleges.org
This article was syndicated from Business 2 Community: The Future Of Work: 10 Skills You Will Need To Be Successful [INFOGRAPHIC]
Inspiration, motivation, 'thinking outside the box' – but, in addition to that, there's some real work involved in being your own boss or getting others to view you as theirs.  Entrepreneurship is becoming increasingly popular as the 'mega-monster-corporations' of yesteryear are changing and smaller, leaner entities are replacing them.  Technology has made it both easier and harder to get your ideas from the dream stage to a profitable entity.  How savvy a business person are you? Are you ready to take the leap?
 Self-Evaluation is a challenge!
Then there's also the always lurking money questions…
6 Top Finance Management Tips for Budding Entrepreneurs
Hopefully these two articles will provide you some "ground rules" to take your dreams forward.
Time was that liquids were transported in personal containers – often animal-hide for the masses, engraved silver for the more well-to-do.   The drinking fountain was born of a necessity to combat contaminated water in larger urban areas.  First on the scene was London, where the Metropolitan Free Drinking Fountain Association was established in 1859. In the U.S., drinking fountains were built beginning in 1889 by the then-small Kohler Water Works (now Kohler Company) in Kohler, Wisconsin, a company already established as a faucet producer.  But, drinking fountains earned their own 'germ stigma' and had to be serviced to remain operational, so people began to look for alternatives.
The last few decades have seen an explosion of travel mugs, plastic water bottles, and other types of drink vessels being marketed – many created with a designer look or graphics to make them a "fashion accessory".
Drumroll, please…time to get back to basics!  This new product aims to cut 25,000 tons of landfill waste a year.  And wouldn't you know it?  The Brits have the lead again!   PLEASE GREEN YOUR CUP
I visited a website that carries a very significant message – Ideas worth spreading:  TED.com. While there are MANY great speakers to listen to, there was one that really caught my attention.  Maybe it caught my attention because the delivery made me LOL. The message is this: there is a direct link between living a happy life and having a successful career.
Shawn Achor is a Harvard University graduate and featured on TED.  Shawn uses humor to convey his message of the "Happiness Advantage". Happiness increases your dopamine level which actually 'turns on' all parts of the brain enabling you to work more efficiently and effectively.
Please watch this very funny video of Shawn: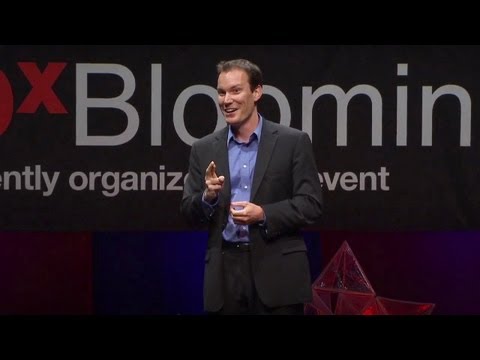 Did it make you laugh out loud?