Entrepreneur
Although most of us are, at all times, peripherally aware of the food shortages around the world, there are those who are constantly addressing the needs of the hungry.  Charities, governments, and individuals make concerted efforts to alleviate the challenge of feeding the globe's inhabitants.  Here are a few links to stimulate your thoughts on what you may be able to contribute through your own work…
Permaculture is a philosophy of working with, rather than against nature; of protracted and thoughtful observation rather than protracted and thoughtless labor; and of looking at plants and animals in all their functions, rather than treating any area as a single product system. —Bill Mollison
From The African Moringa and Permaculture project:

Food Forests

, an idea pioneered by permaculture, draw upon the examples provided by natural native forests and carefully incorporate non-aggressive exotic varieties.
If everyone knows that plastic is bad for the environment, why is it still so widely used?  Ecovative grows its packaging on the fibers of agricultural plants. The macromolecules that compose those fibers, and the mineral nutrients that are bound to them, can be recycled in your own garden and used to grow vegetables!
Not only is Ecovative changing packaging, but they are offering us the ability to craft our own products using their production method at home!  They offer a DIY kit where you can GIY (grow it yourself) which enables you to create your own custom-designed materials and products and help the planet in the process.
Take a look into the process: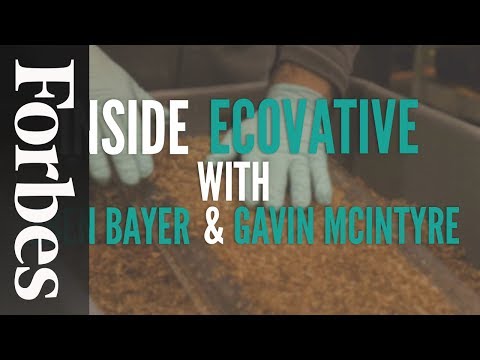 Do you have an application for GIY?