Environmental
Treehugger.com reports that there's huge potential to reduce our personal energy and water use, and therefore our environmental footprint, by simply greening your laundry habits (and saving some $ in the process).
I'm not sure how many people would adopt the first item on this top 11 list to go more green:
1. Wear it more than once – that doesn't go for everything (unmentionables and socks come to mind)
2. Use green laundry detergent – conventional detergents can contain ingredients that aren't good for you, your clothes, or aquatic ecosystems where the dirty water we wash down the drain can end up.
3. Choose concentrated detergent – concentrated laundry detergents have reduced packaging and a smaller carbon footprint (because more useful product can be shipped using less space and fuel).
4. Make your own laundry detergent – do-it-yourself laundry soap is perhaps the greenest way to go.
5. Wash by hand – there are some great tools that make it easier. A few ideas: Laundry plungers are cheap and efficient, and there is a pedal washer – exercise while you wash your laundry!
6. Maximize your washer for energy efficiency – Front-loading washing machines (also sometimes called "horizontal axis" machines) bearing the Energy Star logo typically use between 18 and 25 gallons per load, compared to 40 gallons for older machines.
7. Hang it up/out to dry – when possible
8. Maximize your dryer – Cleaning the lint filter frequently will increase efficiency and shorten drying time. If your dryer has a moisture sensor, use it.
9. Don't iron if you don't have to – you probably would adopt this one quite readily – you don't have to tell me twice! To avoid looking haggard, simply hang clothes up immediately after the wash cycle is complete.

10. Head to the laundromat – Commercial washers and dryers tend to be more efficient than domestic versions, so taking your bundle to the neighborhood laundromat may use less energy.

11. Don't bother with dry cleaning -  Conventional dry cleaning is a decidedly un-green process; most businesses use the chemical perchloroethylene (also called "perc"), which research studies have shown may be dangerous to our health.
New ideas keep surfacing for capturing and storing energy available right now for future use.  Because we must continue to find ways that plan ahead for sustainable life on earth, this is a really hot topic.
Batteries can store electricity generated by solar and wind power when conditions are favorable, so it can be used when they are not. Electricity storage is the second part of the renewable energy solution. By investing in new battery systems, Germany is continuing down the path it started on to shift away from nuclear power.
There are a batch of links in the article to other stories relating to the savvy Germans and the strides they are making.  Jobs in energy – renewable, non-carbon based, solar, wind, etc., are plentiful.  What are you going to do with your future?  (Remember to bring a flashlight – efficiently powered of course!)
Moms may not be so adamant about their kids finishing their meal if they know that the uneaten (waste) food will go to good use to provide sustainable energy.
Disney World has become a circular economy hub: food waste – including table scraps, used cooking oils and grease – are collected from selected restaurants in the Disney World complex, as well as area hotels and food processors, and sent to a system of giant tanks at a facility near the park. There, the food waste is mixed with biosolids – the nutrient-rich organic materials left over after sewage is treated – and fed to microorganisms that produce biogas, a mix of methane and carbon dioxide. The biogas is combusted in generators to make electricity, and the remaining solids can be processed into fertilizer.
Learn about the process here: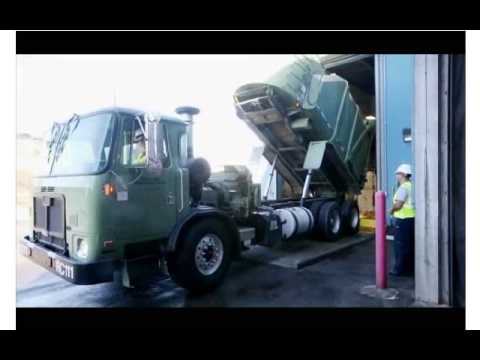 Leave it to Disney to find a way to illuminate their Magic Kingdom!
University College Cork
(2B)OR!(2B): From the Beehive to the Cloud and Back
Fiona Edwards Murphy, Liam O'Leary, Killian Troy, Lily Pinson and Katie Hetherington
Cloud and Mobile used to monitor honeybees in the hive.
Boston University and Massachusetts Institute of Technology
Street Bumps and Big Data Analytics:  Crowdsourcing Our Way to Better Roads
Theodora Brisimi, Yue Zhang, Wuyang Dai, Setareh Ariafar, Nicholis Baladis
Analytics to crowd source the path to better roads
Delft University of Technology
Proposal for IEEE/IBM Smarter Planet Challenge
Nicolas Kramer Floyd, Olac Grouwstra
Cloud based analytics platform for health care SMEs
Swinburne University of Technology, Malaysia
Project Lily
Ting Yang, Kah Hung, Poh Ling Hung
Crowd sourced environmental monitoring
Sun-Yat Sen University and South China University of Technology
Self Medical
Jianghong Zhou, Zixiao Yang, Cindy Chen, Heng Du, Jujie Peng
Mining medical data for improved health care
As a college student, I did my laundry more than most of my friends (and didn't take it home to Mom at the end of the semester, either).   "Clean" water seems to be decreasing in supply – although there's an abundance of the salty variety covering the planet.  We've come up with a bunch of de-salination methods that have been in the news.  This 'fresh' water is being used in many applications – farming, animal husbandry, drinking water for humans…
But what if we just decreased CONSUMPTION of the water that IS available? Or in any case, used the supply more efficiently?  Here's a look at technology that aims to minimize the amount of water being used for the laundering of fabrics.  Although it's not strictly new tech, having been around for several years, it is being used with greater frequency in industrial applications and may be available for household consumers in the near future.
Read about one company that is on the manufacturing end of things:  
  Maybe you'll be inspired to go them one better?  (Or at least do some of that laundry that you've been piling up?)