Environmental
Seahorses are those almost comical looking creatures that inhabit shallow tropical waters in temperate climates.  They are really cool to look at and are a particular favorite of children.  Watching one "swim" can inspire wonder…how DO they do that anyway?  (Since I never made it much past the dog-paddle stage myself, observing a seahorse in motion is quite fascinating for me!)
But there's more to the structure of a seahorse than meets the eye – and their specific skeleton and musculature may lead the way to improved technology and less stiffness when we move forward on invention of the next generation of robots!  Traditionally, our attempts to make robots have had some problems when it comes to mobility.  Further, the exoskeletal properties of the seahorse could lead to improvements in body armor or protective materials.  A study was led by Michael Porter, an assistant mechanical engineering professor at Clemson University in South Carolina that has been published online in the Journal Science.  His findings are quite amazing!
Read about it here:
The piece linked below has some really interesting stuff about these little guys, too.  Give it a look-see…
When solar panels first began cropping up on rooftops and in large fields, a number of people were 'offended' by what they considered an 'unsightly blight' on the landscape.  This rather fun story tells the tale of how a film director's sense of humor can turn things around…
 
And a second article on this happy topic from Spirit Science
Perhaps the most exciting dimension of this flora is that it's expected to be OPEN SOURCE!  That means you and I can make our own "garden"!
A little sunshine & laughter can go a long way to making the formerly unpalatable more appealing & acceptable – and who doesn't smile at the sight of sunflowers?!
The Center for Sustainable Landscapes (CSL) at Phipps Conservatory and Botanical Gardens in Pittsburgh, Pennsylvania has become the first building to obtain the world's four highest sustainable building standards, according to Phipps.
The Living Building Challenge is said to be the most stringent measure of building sustainability. It considers projects based on criteria in the seven categories of place, water, energy, health & happiness, materials, equity and beauty. For full certification, buildings must be shown to have net-zero energy and water usage over the course of one year.
The Center for Sustainable Landscapes design is based on what Phipps calls an "outside-in, passive-first" approach. The building is orientated to maximize its exposure to the sun, with a variety of heating and cooling methods employed. These include the use of thermal massing, high-performance glazing, brise-soleil screens and solar shading.
See how this living building took shape: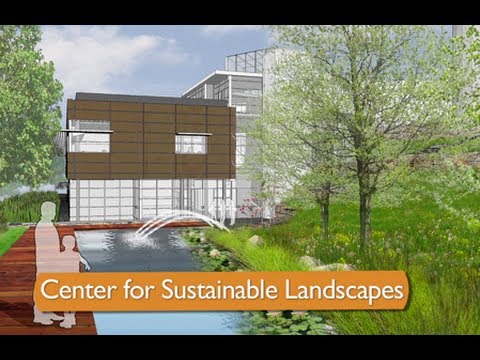 It inspires me to take a trip to Pittsburgh, PA to see this wonderful achievement!
Don't underestimate the power of poo!  In the never-ending quest to reduce, reuse and recycle – some have found a way to even make poo a valuable commodity.
And since there will not be a shortage of poo anytime soon, these clever minds stand to profit substantially from their brilliant ideas.
Last year, the UK's first bus powered by human poo hit the roads of Bristol and in January this year, the Janicki Omniprocessor, a machine that turns human poo into water was revealed. Janicki Bioenergy, the company behind the machine, is soon to ship a processor to Dakar, Senegal, where it will produce 10,800 litres of water.
Here are some other examples of how waste is being integrated into sustainable, circular design and production with environmental and social benefits.
There are seats made from urine and sand, so it's almost inevitable that there would be furniture fashioned from poo, or to be more precise, a mixture of horse manure, straw and other agricultural waste. The stools and lampshades, known as Terra, were the creation of Tel Aviv-based designer Adital Ela.
Stools made from stools
Let cow poo provide the power
Writing on rhino poo
Run your vehicle on panda poo
WOW – that's quite an extensive all-reaching use of poo power I would say!  It hits so many industries within retail and energy sectors.
It just takes some creative minds to embrace unconventional resources to "get the ball rolling" or in this case, "get the poo flowing"
Travel can be risky – monetary crises, allergies to unusual foods, unsafe drinking water…and being a potential robbery target as you navigate unfamiliar locales.  Not that I'm advocating fear of traveling!  I love to go exploring anywhere and everywhere.  Sometimes, just getting there carries risks, too.
Read this short piece published by RedOrbit about a budding 17-year-old scientist named Raymond Wang from St. Georges School in Vancouver. Wang's device sets up "personalized breathing zones" for each passenger.
And watch the YouTube video linked there of the award for his prize-winning invention – and an interview with the inventor himself (you can click the pic below to go right to it…)
With global concern about the spread of diseases, this young man's invention may make the air we breathe safer for everyone – and it has applications far beyond commercial flights.  What adaptations can you envision?