Environmental
When I read about recycled plastic roads, it sounded like a great idea to me!  Plastic doesn't immediately jump to mind when you think about going green, but here was are talking about recycling plastic which litters our oceans.  It seems to be a very good incentive to clean up our waterways as well as find a home for this traditional blight on our oceans.
VolkerWessels has quite a few interesting projects underway, including recycled plastic roadways which is in the conceptual stage.
The plan promises a lightweight design, a fraction of the construction time, virtually maintenance free, and three times the expected lifespan of the road.
Check out this video that has interesting narration which describes it in more detail: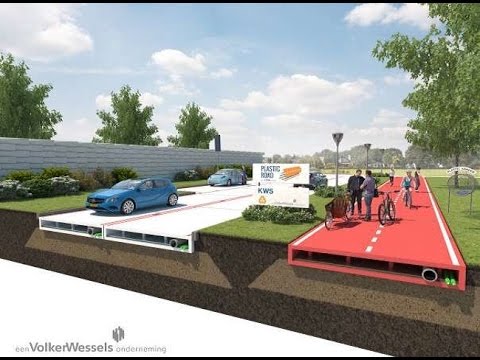 In a similar video, you can see how India is also incorporating what used to be nuisance plastic into their roadways: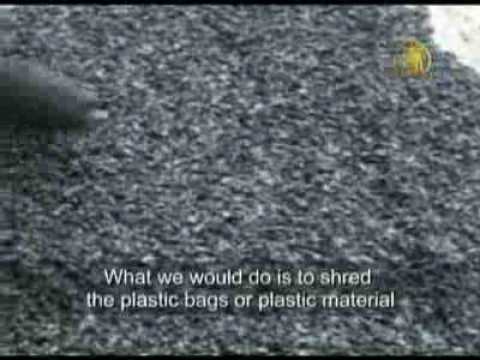 Do you know of any adaptations to further this cause?
Discovery, exploration, challenges and breakthroughs.  All these elements are part of the continuous changes that take place in the technology landscape around us.  To keep pace and bring us into the future, a new generation of curious minds must be engaged.  Governments and educational institutions across the globe are intent on making that happen!
Read about this program in Africa that seeks to tap into the wonderful reserves of 'imagination' within their people…
"Botswana's Ministry of Youth, Sport and Culture (MYSC) is developing ways of getting the local youth to chart the technology waters by coming up with programmes that allow them to be innovative for the benefit of the nation"
And here is the link to the detail page for applications and funding:
There are programs of this sort to be found in all corners of the world – seek out similar opportunities in your area…  Your drive and talent are needed!
We frequently hear that eating fish is a healthy thing to do, because it's full of beneficial long chain fatty acids. Unfortunately, the Western diet tends to be short on fish and bigger on beef, which contains short chain fatty acids that aren't quite so good for us. Chinese scientists are creating a work-around, however – genetically-engineered beef that's high in the "good" fatty acids.
Fish is a prime source of long chain n-3 polyunsaturated fatty acids, more commonly known as omega-3 oils, which help protect against obesity, cardiovascular disease and neurodegenerative disorders. The short chain fatty acids in beef are known as n-6.
In order to turn n-6 into n-3, a research team from China's Northwest A and F University, and National Beef Cattle Improvement Centre, first isolated the fat1 gene from a nematode worm. That gene codes for desaturase enzymes, which play a key role in converting n-6 fatty acids to n-3.
While the research is still ongoing, I wonder how many of us would want to take the plunge and eat this new type of beef.
I guess we could order our "omega-burger" at McDonald's golden arches and feel that we are eating healthier at least.
In the "early days" of architectural design, buildings boasted quite small windows to allow for ventilation.  These smaller apertures served the purpose of keeping buildings more snug in the winters, too.  (Tiny openings were also a good deterrent against attacking marauders with their arrows, bullets, and the like.)  Glass was an expensive product, and was generally a sign of the level of wealth of the building owner/occupant.
My, how times have changed!  Most of the buildings constructed in the 20th century boast glass from top to bottom – and we've started to make some big changes in the 21st century, too!
Researchers at the Cockrell School of Engineering at The University of Texas at Austin are one step closer to delivering smart windows that have a new level of energy efficiency. Their research has created new materials that allow windows to transmit light without transferring heat, or conversely to block light while allowing heat transmission.  The materials are controlled by a small voltage applied by the building occupants.
 "We believe our deliberately crafted nanocrystal-based materials could meet the performance and cost targets needed to progress toward commercialization of smart windows," says engineering professor, Delia Milliron.
Green building is a burgeoning field – how will you contribute??
(…and, as a bonus, if you click on the picture above, you can read a fascinating story about Château de Cazemajou in Montazels and the mystery surrounding its priest. I love these speculative reconstructions of lifetimes past.  There are some fabulous architectural photos to enjoy on the site as well…)
There is yet another alternative to solar panels, fuel cells, muscle-powered dynamos, wind turbines, AC-charged back-up batteries and other portable power solutions.
Drumroll please….
Announcing Blue Freedom, "The world's smallest hydropower plant" which transforms the power of running water into phone chatting, internet browsing, music listening, GPS navigating and other mobile device activities, and it does so from a package built to fit in a backpack. Judging from the results of their Kickstarter campaign where they raised almost double what they were seeking, I'd say this product is well anticipated.
Developed in Germany, the Blue Freedom charging kit consists of a 4.7-in (12-cm-) -diameter micro turbine, a 5W generator and a 5,000 mAh lithium-polymer internal battery. The turbine takes a plunge into a running water body and the unit's base stays ashore, letting you charge devices directly by way of the USB 2A and 1A ports. You can also store energy in the integrated battery for later use. A built-in LED light helps you see at night.
According to the governments of US and Canada, two world leaders in hydropower production, hydropower is the most efficient means of generating electricity, transforming up to 90 percent of available water energy into usable electricity. Compare that to around 15 percent for solar panels, and you can start to see why a portable hydropower charger could prove quite superior.
In addition to charging gadgets during outdoor travel and adventure, Blue Freedom sees its technology as a viable solution for those that live off the power grid. Assuming they have access to running water, they could harvest their own electricity to use for cell phones, lighting and other important everyday devices.
If all goes as planned, deliveries will get underway in October. And for all of you campers, this sounds like a great product to pack for those fishing trips you may be planning.