Environmental
Botany is an exciting field.  Plant life has been cataloged, drawn/painted/photographed, distilled, and used for both nutritional and medicinal purposes for centuries.  However, overharvesting and pollution have caused many varieties to suffer and/or become extinct.  Among our goals to save the planet, plant life takes a high priority.
Read about studies taking place in South Africa to capitalize on the health-giving properties of indigenous plants.  This research could bring about economic as well as life-saving benefits!
And make a visit to the website for Stellenbosch University, where this research is taking place.
Researchers at the University of the West of England (UWE Bristol) have built a urinal that converts urine directly into electricity.  And, funny enough, they put it where they thought it might get the most usage – right outside the student union bar at the university!  Staff and students are asked to donate as often as they can.
Once employed in refugee camps, the electricity produced will power light cubicles, which are often dark and dangerous places particularly for women.
Get more information here: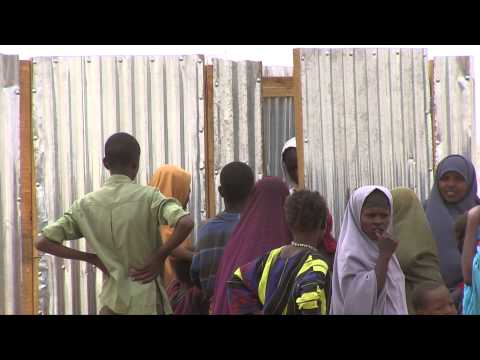 Amazing that brilliant minds found a way to use urine, typically considered to be a waste product, of all things!
Air-conditioning and heating are undergoing a 'face-lift' around the world.  The push is to make these systems ever more efficient, while decreasing their destructive impact on our planet's environment.   Now there's a way to keep your own personal surroundings at a temperature that's suited distinctly to you…read all about it here:
The real-time city is now real! The increasing deployment of sensors and hand-held electronics in recent years is allowing a new approach to the study of the built environment. The way we describe and understand cities is being radically transformed – alongside the tools we use to design them and impact on their physical structure.

Studying these changes from a critical point of view and anticipating them is the goal of the SENSEable City Laboratory, a new research initiative at the Massachusetts Institute of Technology.
Take a look, too, at their information on turning up the heat for yourself: Heat Spotlight Warms You, Not the Room.
This story featured in Smithsonian almost brought actual tears to my eyes.  While a chocolate flavor crisis is not at the top of most peoples' minds, my love of that particular food-stuff is unquenchable. Sooo – I thought I'd share this article, as well as links to some of the organizations that are working to keep chocolate chocolatey.
We've done a LOT of tinkering with food – chemicals, cloning, grain-free, organic, gluten-free, etc., etc.  Undeniably, food shortages remain a CONSTANT source of concern world-wide.  "Waste not, want not" are words to live by – but, if foods become "Taste not", will that lead to 'want not', too? That's the concern of food manufacturers…
What cookery wizardry can you add to the recipe?  If you can bring out some new technology that's safe for the Earth and helps save the flavor of foods, you're sure to be popular!
Check out these programs dedicated to being "flavor savers"
Heirloom Cacao Preservation Initiative—a partnership between the FCIA and the USDA's Agricultural Research Service.
Have you ever pondered how much waste is generated when we do our grocery shopping?  From the large plastic bags at the checkout counter (which you've likely replaced with a reusable alternative) to the plastic produce bags, plastic containers for bulk items, and plastic packaging for all of the processed and portion snacks we love.
Not only are we perpetuating the plastic waste, but we typically only have a choice to buy food in bulk.  For example, say you want to make a recipe for savory chicken with thyme.  Your choice is to buy a plastic container of thyme or a VERY large bunch of it – enough to make the chicken recipe for a banquet party (which goes bad before you can come up with enough recipes to use it up!).
Not only does 23% of food waste end up in our landfills, but a high percentage end up in our oceans threatening marine life.  Consumer's packaging may be used only once, but it truly lives for ever, polluting our environment.
We need more choices when grocery shopping so we can make a difference in our destiny.
The zero waste grocery store trend is only just starting in the U.S.; so far there is only one completely waste free store in the U.S., In.Gredients in Austin, Texas.
East Berlin introduced the no package store when Original Unverpackt opened.
It may take a cultural change for some to get over their germaphobia, but in the long run, it will greatly impact our future for the better.   Together, we can turn this tide against food waste.
Would you shop at a supermarket without packaging?