Finding Jobs
Sometimes leaving the path you've chosen can be so very positive!  Read the post by Lavina Melwani on LinkedIn about these two former U Cal Berkeley students, Nikhil Arora and Alejandro Velez, who've gone Robert Frost and 'diverged' with wonderful success…
Trash Collectors or Environmental Superheroes?
Visit their website and learn more:  Back to the Roots
You may ask, what is a drone degree? More universities are offering engineering degrees in the fast-growing field of drones.
Professors are combining robotics and computer science with engineering to provide these degree programs.  Nevada is hoping to be the next Silicon Valley in this field.
The US Army just granted a $150 thousand grant to engineer drones to detect radiation and other toxins.
The drone industry is expected to generate over $89 billion over the next few years.
Take a cue from a beloved American childhood story – - "The Little Engine That Could" used the power of positive thinking to achieve her goal and climb the seemingly insurmountable hill that stronger trains than she had failed to scale.  Like the little train, globally we should all be reciting her mantra of "I think I can, I think I can, …" – and we will!
100% Of Dutch Electric Trains Could Run On Renewable Energy BY 2018
See articles on this topic in other publications from around the world (…and maybe find a way to combine your passion for transportation and a paying position within one of the companies/consortiums they mention?)
And, if you
've never read this charming book, click on the pic for a quick literature lesson  (nice work Professor Plotnick, University of Illinois at Chicago!!)
Saint-Gobain has sponsored 7 student teams in the Solar Decathlon Europe 2014 challenge.
The aim of this international academic architectural competition was to improve education and research in the fields of sustainable architecture and solar energy. This year, 20 student teams representing 41 universities from 16 countries and three continents have presented full-scale prototypes of the sustainable, comfortable, innovative and affordable solar energy houses they designed.
Take a look at the top contenders: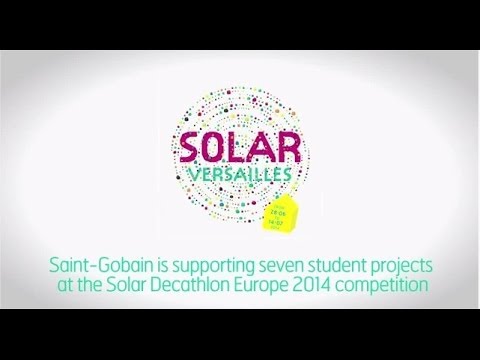 If you've read the children's tale of Jack, the Giant Killer and his adventures scaling the beanstalk (or some version of this story that has been handed down in a non-US culture), you know that climbing high can have its rewards and its challenges.  Vertical farms may bring a new language to farming around the globe – as we climb ever higher to feed our expanding world population.
Vertical farming is a way in which smaller spaces can be used to produce quantities of produce and plant life that plots of land don't allow for in crowded or urban areas.  "Simply put, vertical farming means using a multi-level building, preferably within an urban centre, to grow food." (JP Brown)  Check out his full post on LinkedIn:  Growing Up, Not Out: The Potential of Vertical Farming
Take a look at some of the companies that are involved with this growing technique.  Maybe there's an employment opp here for you?
Green Living Technologies, Inc.