Finding Jobs
Here's a novel approach to 'garaging' your automobile…it'll keep you from breaking into a sweat when you enter the vehicle.  Of greater value is the eco-friendly aspect of the whole idea!
Per Jim Kliesch, research associate at the American Council for an Energy-Efficient Economy and vehicle analyst for GreenerCars.org, parking in the shade reduces evaporative emissions – gas evaporating from your tank because of the heat (a hot gas tank may result in more evaporation of fuel – which is both wasteful and potentially expensive over the long term.)  Installing solar panels on the rooftop of a car-port keeps your auto cooler AND can generate energy for your home's electrical system.

While it may take some time to convince the masses, wouldn't all those parked cars baking in the sun be a neat way to power a mall?  Or a stadium?  How about the parking lots at railway stations being energy producers while the cars owners are elsewhere?  Think of the possibilities – - – and use your own inventiveness to figure out other applications for solar technology!
Check out    
for other applications of
energy-efficient technology, jobs, internships, etc!
Wearable TRASH???  It's a growing trend and fundraising opp across the globe.  Ecology minded fashion: re-purposing discarded items to create unusual and often strikingly elegant wearables.  They're certainly one of a kind! 
Recycling + trash reduction = dollars and FUN!!!  Check it out!!!
New Zealand Recycled Fashion Show
Students and adults are getting creative with 'found' items… what a chance to be inventive and do something SMART for the planet!
A massive open online course (MOOC; /mu:k/) is an online course aimed at unlimited participation and open access via the web. In addition to traditional course materials such as videos, readings, and problem sets, MOOCs provide interactive user forums that help build a community.
Although early MOOCs often emphasized open access features, some notable newer MOOCs use closed licenses for their course materials while maintaining free access for students.
See what everyone's talking about in this quick tutorial: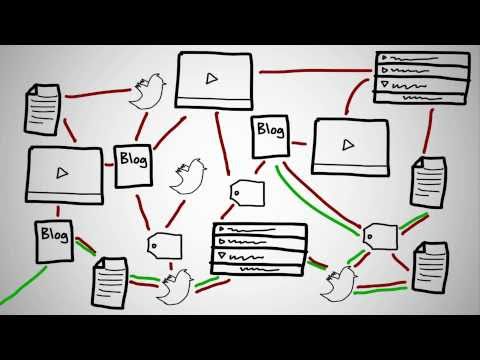 What a great way to gain new skills and network with experts in a field of interest to you! Or share you expertise with others!
The thought of making my own TOYS has a real appeal to the inner kid I've never left far behind.  Although, I'm not sure I am thrilled with the idea that these creations have a 'shelf-life' of two days or so.  According to the interviewee, Nicholas Liverman (co-Founder of Old World Laboratories), that's about the length of the attention span for his own children before they move on to something else (can you say landfill, boys and girls?).  Custom Toys
Of
greater

value, this creative outlet has applications in the education sphere.  Increasing affordability of 3-D printers may allow for them to be available in more classroom settings!  Imagine the possibilities for the children in lower income settings to have actual hands-on experience with materials that have never been available to them before…
"3D printing allows for more authentic exploration of objects that may not be readily available to education institutions, including animal anatomies and toxic materials. The exploration of 3D printing, from design to production, as well as demonstrations and participatory access, can open up new possibilities for learning activities."
How will you apply 3-D production of goods/services to your current work to bring about great changes for a Smarter Planet??