Finding Jobs
Almost everyone has experienced the frustration of trying to get the last bit of a product to shake loose from its container.  It's virtually impossible to expend a tube of toothpaste completely or get the clinging bits from a can of some products.  Hence, a great deal of waste takes place.
Now there's a new product, created by Kripa K. Varanasi, a professor of mechanical engineering at M.I.T., and J. David Smith, the graduate student turned chief executive.  They've come up with a coating that makes the inside of the bottle permanently wet and slippery.
M.I.T. was sponsoring a $100,000 contest for entrepreneurial ideas. Mr. Smith and Dr. Varanasi decided to enter. Over a weekend, Mr. Smith developed a prototype of a ketchup bottle. Using a video of ketchup sliding out, they were the runner-up and won the Audience Choice Award.  Currently the product is generating interest from food packaging companies.
"The company is also exploring the industrial applications originally envisioned, including coatings for petroleum storage tanks and pipelines. That could not only reduce the energy needed to push materials through the pipes, but also speed cleaning of tanks, with fewer chemicals."
Profiled by The New York Times, prepare to meet
And be sure to visit the company's website by clicking the logo below to learn more about their product, their company, and possible job opportunities!
Ever think about the machines behind the machines?  I really hadn't given it much thought myself – until I stumbled on this particular announcement about a machine that performs laser deposition welding and precision milling.  What's so great about it?
"By combining both, additive manufacturing via powder nozzle and the traditional cutting method in one machine, totally new applications and geometries are possible. Especially large workpieces with high stock removal volumes are now possible to be machined in an economical way."

Read more on the actual product specs here:  LASERTEC 65 3D
Having made its debut at IMTS (International Manufacturing Technology Show) 2014, the new machine by DMG Mori was pulled straight off the line from its Davis California plant – machines, the company says, that are "made in the USA for the USA."  Read the pre-announcement about the product at American Machinist.
And, it you're not convinced that this is a way cool technology – watch the video on Gizmodo!
If this stuff fascinates you, check out job opps at DMG Mori by clicking here: 
Bionics used to be the stuff of fantasy and featured grandly on several U.S. television series.  In the world of everyday life, there are a good number of individuals who, for reasons of birth defect, disease or as the result of a (usually) shocking accident do not enjoy  'freedom' of motion and sensory perception.  Until now, prosthetic replacements for amputated limbs have been limited to those with superlative insurance to cover the cost of these devices.  We hope that is about to change…
A company in Argentina – Bioparx Health Technology – has developed a state-of-the-art bionic arm for less than half of what the others cost.   Read about their technology here:  Smart Prosthetics
And pay a visit to the bioparx company site to see if there's a place for you to contribute (or be inspired to envision the next generation of their products…).  The site is in Spanish, so if you're bilingual, this may be a great fit for you!  BIOPARX.COM 
You may also want to pay a visit to Chalmers University of Technology in Gothenburg, Sweden where they, too, are working on bionic technologies.
WOW – OSVehicle is gaining traction as an open source DIY electric car – check it out: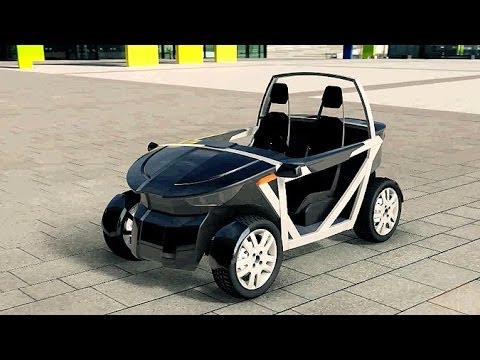 The OSVehicle, which comes in both two seat and four seat versions, can integrate a fully electric drivetrain, an integrated hybrid engine, or an internal combustion engine
They have a robust career page available here which lists some tech/engineering jobs that would put you on the leading edge of this great new technology!