Food
If you've read the children's tale of Jack, the Giant Killer and his adventures scaling the beanstalk (or some version of this story that has been handed down in a non-US culture), you know that climbing high can have its rewards and its challenges.  Vertical farms may bring a new language to farming around the globe – as we climb ever higher to feed our expanding world population.
Vertical farming is a way in which smaller spaces can be used to produce quantities of produce and plant life that plots of land don't allow for in crowded or urban areas.  "Simply put, vertical farming means using a multi-level building, preferably within an urban centre, to grow food." (JP Brown)  Check out his full post on LinkedIn:  Growing Up, Not Out: The Potential of Vertical Farming
Take a look at some of the companies that are involved with this growing technique.  Maybe there's an employment opp here for you?
Green Living Technologies, Inc.
Some feel that our current large-scale methods of producing meat are wasteful and harmful to the environment. They propose "test tube" or "in vitro" meat as a solution.
Global demand for meat is expected to double over the next 40 years, placing further strain on the planet's natural resources.
The first "test tube" burger was revealed in London in August 2013 and received very good reviews!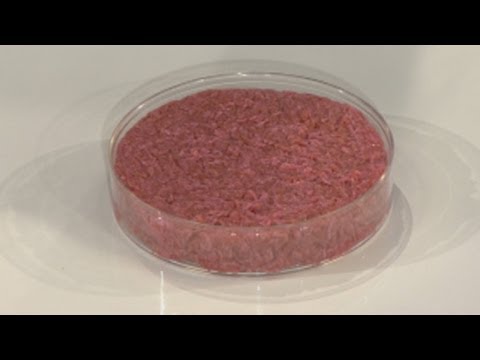 So, can I throw one on the barbeque for you?
CNN recently reported on this new meat product also referred to as Frankenmeat
For naturalists, the decline of the bee population worldwide has been more than alarming – it's a threat of epic proportions.  Studies are ongoing and much research is underway to determine the causes (pesticides? pollution? disease?) for the drop in numbers of these marvelous pollinators so vital to Earth's sustainability.
Watch the video to see the 'backpacks' being used in Australia to provide clues to buzzing behavior -  (Think about it the next time you stir honey into your tea!)
Bees fitted with tiny sensors to help scientists study their decline
For more on research studies in Australia, visit the Commonwealth Scientific and Industrial Research Organisation (CSIRO) website
Building a future in which humans live in harmony with nature.  That is the mission of  World Wildlife Fund for Nature (WWF), of which I've been a supporter for many years.
One of their initiatives currently underway is the pilot of a Payment for Environmental Services (PES) program.  PES is the practice of offering incentives to farmers or landowners in exchange for managing their land to provide an ecological service.  In this instance, a watershed plan is being undertaken for the Mara River Basin.  (60% located in Kenya and 40% in Tanzania.)
The goal of PES for the Mara River Basin is improved water quality as well as improved flow regime that will catalyze sustainable watershed management and create a win-win situation between the community (the land-owners) and the private sector partners. Furthermore, the upstream farmers will see an improvement in livelihoods as slow down of soil erosion and reverse of forest loss leading to an increase in agricultural productivity.
Read all about it:  Piloting PES in the Mara River Basin
Click on the panda & get informed on all of the global good being done by WWF! 
♣♣♣♣♣
Leafy greens of some type adorn most every plate in households across the planet. For some, it's economics; for others the decision is purely aesthetic.  Whatever the reason, 'eat your veggies' seems to be the cry of every mom to her young.  "Generally speaking, the darker the green color, the more chlorophyll, so dark leafy greens are a great source, especially dino kale and other kale varieties, swiss chard and darker greens like arugula."
Can Chlorophyll Protect You From Cancer?
♣♣♣♣♣
(The only green food I have trouble finding a nutritional value in would be lime jello or those funky-looking chartreuse slushies; but, those are just personal aversions – and they're not chlorophyll rich that I know of…)   
Special mention goes to Oregon State University – their study is cited in the article.