Government
When I read about recycled plastic roads, it sounded like a great idea to me!  Plastic doesn't immediately jump to mind when you think about going green, but here we are talking about recycling plastic which litters our oceans.  It seems to be a very good incentive to clean up our waterways as well as find a home for this traditional blight on our oceans.
VolkerWessels has quite a few interesting projects underway, including recycled plastic roadways which is in the conceptual stage.
The plan promises a lightweight design, a fraction of the construction time, virtually maintenance free, and three times the expected lifespan of the road.
Check out this video that has interesting narration which describes it in more detail: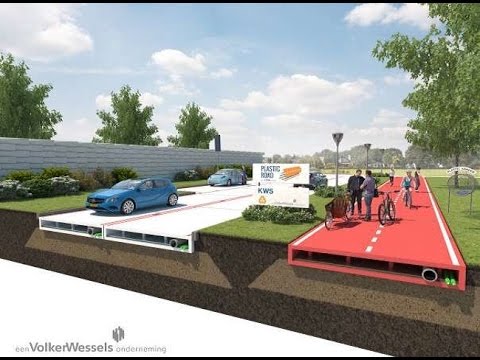 In a similar video, you can see how India is also incorporating what used to be nuisance plastic into their roadways: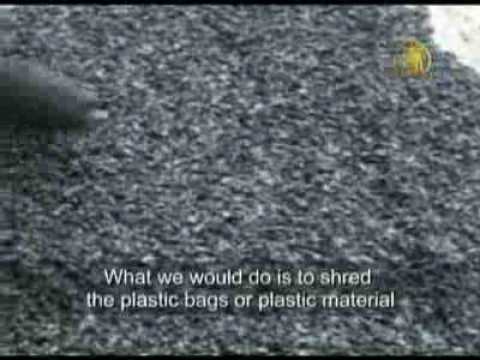 Do you know of any adaptations to further this cause?
Discovery, exploration, challenges and breakthroughs.  All these elements are part of the continuous changes that take place in the technology landscape around us.  To keep pace and bring us into the future, a new generation of curious minds must be engaged.  Governments and educational institutions across the globe are intent on making that happen!
Read about this program in Africa that seeks to tap into the wonderful reserves of 'imagination' within their people…
"Botswana's Ministry of Youth, Sport and Culture (MYSC) is developing ways of getting the local youth to chart the technology waters by coming up with programmes that allow them to be innovative for the benefit of the nation"
And here is the link to the detail page for applications and funding:
There are programs of this sort to be found in all corners of the world – seek out similar opportunities in your area…  Your drive and talent are needed!
My last post talked about spores.  In keeping with the 'theme', this one is about microbes.  Now, I did fairly well in biology (and didn't pass out during frog dissection, like a couple of the guys in my class)
   But, I have to admit, I didn't much pursue further information about this branch of science until I began writing for this blog.  And, I must say, I've a renewed sense of interest in how all the stuff that surrounds us can be harnessed for amazing uses.
DARPA or the

Defense Advanced Research Projects Agency

is a US Government agency.  DARPA comprises approximately 220 government employees in six technical offices, including nearly 100 program managers, who together oversee about 250 research and development programs. The program within DARPA to use the extraordinary powers of biologic material is called Living Foundries.
"Biology can replicate, it can scale from one to millions to billions in hours; it can adapt, it's programmable through its genetic code. No other technology that we know of can do these things," Alicia Jackson, deputy director of the Biological Technologies Office at DARPA, says.
Read this piece, featured on Public Radio International (PRI) to learn about why
DARPA is very actively recruiting scientists, either to build new programs or to work with them to build new technologies. One of the quirks of DARPA is that scientists can only stay for three to five years.  And your strength doesn't have to be as a biologist – there's a host of opportunities.  Maybe your future is to bring your innovations to life at DARPA?
A project by Seattle-based charity Sawhorse Revolution is both educating young people and creating accommodation for the homeless. The Impossible City is a community of housing built by local teens as they learn new skills. The accommodation is designed to be affordable, sustainable and movable.
"It wasn't hard to realize that we really needed to engage with off-grid living practices to build for an off-grid community," says Sawhorse Revolution executive director Adam Nishimura. "That idea also inspired the use of salvaged and up-cycled materials whenever possible."
Additional shelter designs have been shortlisted for building in the future, including one with collapsible functionality, canvas-covered structures and a concept inspired by disaster relief shelters. A solar charging hub, a community cookspace and composting latrines are also shortlisted for creation.
What a nice way for youth of today to learn life-long skills and the art of volunteerism.  I hope they realize what a BIG impact they are making in people's lives!
Do you have any new sustainable breakthroughs that can be shared with Sawhorse Revolution?