Government
The squid is an intriguing marine animal. Squid are strong swimmers and certain species can "fly" for short distances out of the water.
And now scientists are developing camouflage systems inspired by squids' color-changing skin. If successful, the result could be military clothing that can change its coloration to match the environment. But, there was a limitation which wouldn't allow soldiers to avoid detection by infrared cameras at night.  Researchers from the University of California at Irvine are developing a stick-on covering that could let them do so.
Squids are able to rapidly change color thanks to cells in their skin known as iridocytes. These contain platelets that are made of a protein called reflectin. By adjusting the thickness and spacing of these platelets, the animals are able to change the manner in which their skin reflects light.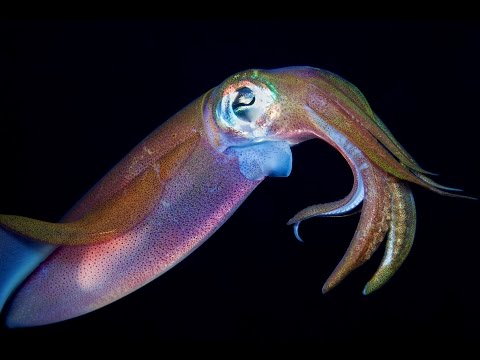 While it's still being perfected, the hope is that one day soldiers will carry rolls of the inexpensive stickers with them while on maneuvers. They could just apply them as needed, then peel them off and discard them afterwards.
More and more research is looking at what happens in nature to find ways to advance technology. Do you have any thoughts inspired by something in our environment that can improve the way we live or save lives?
Finding ways to best utilize our planetary resources has been a theme of UNESCO (The United Nations Educational, Scientific and Cultural Organization – a specialized agency of the United Nations) for many years.  This initiative has garnered less attention in the media than perhaps might be expected – but, as ordinary citizens, we're becoming more personally aware as our world continues to undergo startling changes relative to climate, water availability, sustainable construction, etc., etc.
One of UNESCO's objectives in which I find myself particularly interested is the Man and the Biosphere Programme (MAB), which "develops the basis within the natural and social sciences for the rational and sustainable use and conservation of the resources of the biosphere and for the improvement of the overall relationship between people and their environment."
There is a yearly competition in which you might wish to participate (and of which you may be unaware…as I was), that encourages new avenues to tackle the issues mentioned above affecting everyone around the world -
Although the 2015 application has not yet been posted, you can find out details about the competition by clicking the link above.  There is a $5,000 USD award to the winner(s).  To be eligible, award applications must be made on the MAB Young Scientists Award application form (in English or French) and be endorsed by the applicant's MAB National Committee, which may endorse only two applications per year from applicants who are not older than 40 years of age (at the closing date of the application).
There are other incentives UNESCO offers as well; take a look here: Awards and Prizes
Even if you find that you don't qualify for the competitions, I do hope that you'll spend some time exploring the wealth of information on UNESCO's website… There's much food for thought and many pathways to explore – what will YOU contribute?
North West Bicester (pronounced "Bister") is one of four designated eco-towns in the UK announced by the government in 2007. The aim is to create a town that is good for the environment, good for the economy and a nice place to live.
This eco-town described as the UK's "most sustainable development" is moving closer to being occupied. The first residents are expected to move into North West Bicester later this year. It is also one of a handful of One Planet communities around the world. The One Planet scheme was set up by sustainability charity BioRegional. It aims to find ways for people and societies to reduce their level of consumption to an extent that is sustainable based on the amount of resources that the planet can provide.
Take a peek at this exciting new town development: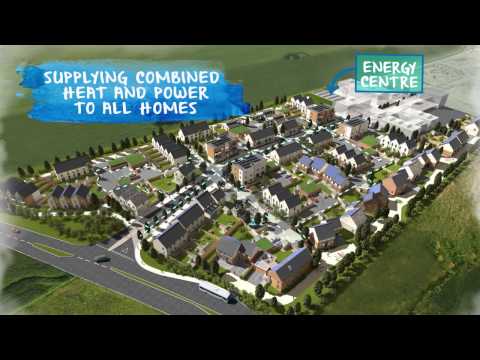 Looks like an ideal place to live.  What great ideas do you have that could make this an even more sustainable place to be?
NASA has issued a challenge to designers aimed at stimulating innovation in 3D printing solutions that may one day be the key to establishing a permanent presence on Mars.
NASA has launched the multi-phase 3D Printed Habitat Challenge as part of its Centennial Challenges program.  Phase 1 of the competition runs until September 27, with the top 30 submissions to be judged at the World Maker Faire in New York.
The first phase of the challenge will award a $50,000 prize based on pure architectural merits, while a second will hand out two $1.1 million prizes for those who figure out how to manufacture individual components and whole shelters from "indigenous materials," such as rocky soil. NASA hopes that the winning ideas will make it possible to settle alien terrain without bringing mountains of Earth-made construction supplies. That would not only let crews pack light, but fix their own abodes if something goes wrong millions of miles from Earth.
Do you have the skills needed to accept this challenge?