Government
Lots of people spread lots of (what we politely refer to as) manure when they are speaking or writing.  There are tabloids and blogs and conversations overheard that reek of the stuff.   BUT – there's a real world application for manure in the farming sector of the economy that is beneficial  (and maybe less toxic than gossip or rumor?), and there's new tech to help with precise application… Read about it here:
Digi-Star LLC is headquartered in Fort Atkinson, Wis., with additional facilities and businesses in the Netherlands and United Kingdom. Digi-Star LLC is a global supplier of electronic sensing equipment, precision sensors, displays and software used by farmers and other equipment operators to precisely measure and analyze valuable data from critical farming processes.
Here's some press about the award they've garnered for their technology:  Digi-StarNT8000iEarnsAward
There's a "world" of farming tech to be explored – visit this site by clicking the logo to learn more:
  (American Society of Agricultural and Biological Engineers)
The divide between men and women in the field of science has been undergoing a slow, but steady, transformation.  Possibly the most familar female scientist in much of the developed world is Marie Curie.  There have been countless other woman pioneers over the past centuries…whose names are more obscure – but, whose contributions have also been of great value to humankind.
One group who lauds and applauds the brains and outstanding achievements of these women around the globe is EPWS: European Platform of Women Scientists.  Formed in 2005, more than 100 networks of women scientists and organisations promoting women in science from 40 countries have joined the Platform, working for the promotion of equal opportunities in the research fields of all scientific disciplines and aiming to give women scientists a voice in European research policy.
Click on the logo to learn more about this fascinating and dedicated group – explore their website and take note of the data section which addresses both the European and US promotion of science education for females:
Perhaps you'll be motivated to take advantage of what's sure to be a rewarding discourse at their upcoming conference to be held in Berlin, Germany in November of 2015 (click on the link for more details…): Ready for Dialogue
The squid is an intriguing marine animal. Squid are strong swimmers and certain species can "fly" for short distances out of the water.
And now scientists are developing camouflage systems inspired by squids' color-changing skin. If successful, the result could be military clothing that can change its coloration to match the environment. But, there was a limitation which wouldn't allow soldiers to avoid detection by infrared cameras at night.  Researchers from the University of California at Irvine are developing a stick-on covering that could let them do so.
Squids are able to rapidly change color thanks to cells in their skin known as iridocytes. These contain platelets that are made of a protein called reflectin. By adjusting the thickness and spacing of these platelets, the animals are able to change the manner in which their skin reflects light.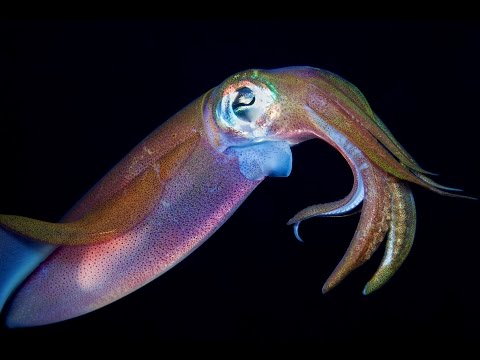 While it's still being perfected, the hope is that one day soldiers will carry rolls of the inexpensive stickers with them while on maneuvers. They could just apply them as needed, then peel them off and discard them afterwards.
More and more research is looking at what happens in nature to find ways to advance technology. Do you have any thoughts inspired by something in our environment that can improve the way we live or save lives?