Government
So, you may be wondering how can lights cut emissions.  Well, the Danish city of Copenhagen has decided to host a massive experiment to determine the effectiveness of so-called "smart lights" – energy efficient street lamps that could cut carbon emissions and even help monitor an urban setting.
Their climate change plan is a roadmap to make Copenhagen "carbon neutral" by 2025, cutting carbon emissions to insignificant levels.  To become utterly devoid of all but the most insignificant of carbon dioxide emissions, the city will have to overhaul and reinvent some of the most iconic parts of city-life.  Lighting has been found to account for about six percent of global carbon emissions, a worrisome greenhouse gas.  According to New Scientist, Los Angeles pumped out 111,000 metric tons of carbon to keep its streets lit, simultaneously costing the city and estimated $15 million.
The 5.7 miles (9.2 km) of road in the Copenhagen suburb of Albertslund has replaced their street lights with "smart lights" which will be closely observed.  These lights could even help monitor city life, sensing potentially dangerous toxins in the air or noticing peculiar street activity that may warrant police attention.
It's nice to see yet another big move in an effort to clean up our planet.
I don't know about you, but I'm not sure I could get up the nerve to traverse this new glass bridge proposed for China.  And I'm not necessarily frightened by heights.
Hunan Province in China has commissioned the architectural firm of Haim Dotan to produce a completely transparent glass bridge spanning 370 m (1,214 ft) across the Zhangjiajie Grand Canyon in a bid to increase tourism.  The bridge is planned to be 400 m (1,312 ft) above the canyon floor.  It will have the capacity to hold 800 people at a time.
The world's highest bungee jump is planned for the center of the span for those thrill seekers who find the bridge experience too tame.  Slated to open some time next year, the glass bridge is touted as a "Wonder of the World" by Hunan Province.
Something to add to the 'bucket list' for some
The term "designer drug" may soon refer less to the illicit kind and more to custom creations by the pharmaceutical industry.  Aprecia Pharmaceuticals Company has just had its proprietary ZipDose® Technology platform approved by the US Food and Drug Administration (FDA).  This marks the very first instance that the FDA has given the green light for a 3D-printed drug product.
ZipDose® Technology utilizes their proprietary three-dimensional printing (3DP) platform.  This process stitches together multiple layers of powdered medication using an aqueous fluid to produce a porous, water-soluble matrix that rapidly disintegrates with a sip of liquid.
Spritam levetiracetam is an oral prescription for the treatment of seizures and those affected by epilepsy.  Aprecia's ZipDose® Technology enables the delivery of this drug, up to 1,000 mg per dose, with just a sip of water.  This rapid disintegration method is achieved by 3D printing Spritam with a porous formulation.  As a result, each dose is easy to take and does not require any measuring.
Take a look: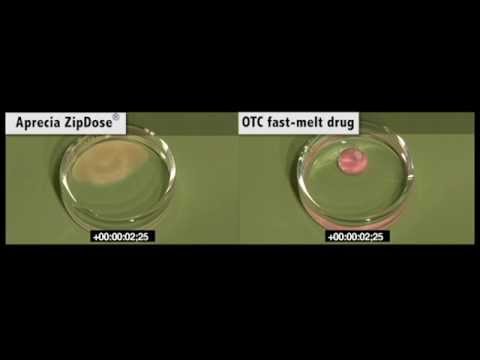 This is a great breakthrough and will greatly enhance the lives of so many that suffer from seizures and epilepsy!
If you have an interest in enhancing lives in a big way, check out their career opportunities here.
September 14th, 2015
10:22
You may remember a recent blog which described a great new innovation – the Smog Free Tower being developed by Dutch artist Daan Roosegaarde.  Well, Daan's been busy with many great sustainable projects.
Here's another:  Van Gogh's The Starry Night is the inspiration for a new illuminated bike path in the Netherlands which is part of a program that celebrates Van Gogh in 2015, the 125th year after his death.
The new cycle path designed by Studio Roosegaarde aims to make cycling in the dark a touch safer, while introducing an artistic element.  The Van Gogh-Roosegaarde in Eindhoven glows in the dark to show cyclists the way.
The path features thousands of luminescent stones that are charged via solar energy during the day and glow when it gets dark. This means that, in addition to helping to light the cycle path and celebrating Van Gogh's work, the stones do not use any electricity.
A similar principle is used by the Starpath system, which has been used to create a glow-in-the-dark pedestrian path in the UK.  The UK company Pro-Teq has developed a water-resistant, spray-on coating that absorbs UV light during the day and releases it at night, adapting to the lighting conditions in its surroundings.
As mentioned, there are a number of other concepts under the Smart Highway umbrella yet to be piloted. Dynamic Paint envisions the use of temperature sensitive paint on the roads to provide contextual information. For example, if it were to be very cold, then the usually transparent paint would become visible and display warning messages.
Another is Interactive Light which seeks to detect where cars are on a road and then light only the sections of the road around and in front of them. The aim of this would be to reduce the use of electricity by dimming lighting where roads are empty. Induction Priority Lane, meanwhile, proposes a lane with electric vehicle charging technology embedded under the road surface, while Wind Light envisions turbines at the side of the road that generate electricity for lighting using the wind caused by passing cars.
Looks like our cities around the world are getting a beautiful sustainable makeover.  Kind of makes you want to go exploring at night just to see all of the sparkle!