Healthcare
CNN has reported on some pretty fantastic developments of the Israeli Water-Gen company.  They have created a system that can produce drinking water from thin air. While this is not a new idea, they claim to do it more efficiently, setting them apart from other companies.
Co-CEO Arye Kohavi explains: "We believe that the products can be sold to developing countries in different civilian applications. For example in India, [drinking] water for homes is not available and will also be rare in the future. The Atmospheric Water-Generation Unit can be built as a residential unit and serve as a perfect water supply solution for homes in India."
Another product Water-Gen has developed is a portable water purification system. It's a battery-operated water filtration unit called Spring. Spring is able to filter 180 liters (48 gallons) of water, and fits into a backpack — enabling water filtration on the go.
"It's something a Westerner cannot understand because you have perfect water in the pipe, but people are dying from lack of water," says Kohavi.
Imagine how this product could help Haiti, the world's most water impoverished nation.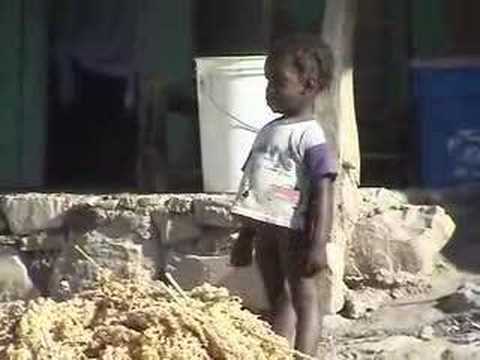 Do you have the skills to contribute to this life-saving technology?
September 13th, 2014
10:15
Did you ever deal with 'toothy' stuff… Braces?  Fillings?  Crowns?  Implants?  Root canal?   A trip to the dentist is usually not looked forward to with  much enthusiasm – more like trepidation.  But – did you ever stop to think about the effects of our oral hygiene on the rest of the planet?  Maybe Mother Earth is as frightened of the sound of a dentist's drill as humans are – and possibly with good reason!
Dental Recycling International (DRI) announced that it has partnered with the Rwanda Dental Association. DRI provides education on and technology for dental waste recycling throughout the world, and will help the association to reduce the amount of mercury from dental amalgam entering the local environment.  Take a look at related articles found linked at the bottom of the posting.  There's a great piece on amalgam alternatives, with credits to U Illinois, too.
And check out Dental Recycling International (DRI) while you're at it!
While aesthetics are often a main concern in home furnishings, and haute design is slick, these gadgets may completely revolutionize decor!  If you live in a house built in the 1800′s (as I do), you might have some reservations about putting these pieces next to a vintage dining table or hand-turned stair banister – but, mixing things up might make you a forerunner in stylish magazine photos, right???
École polytechnique fédérale de Lausanne (EPFL—Swiss Federal Institute of Technology in Lausanne) scientists are creating futuristic furniture that can move around and autonomously change its shape.
After all, the Swiss are known for the cuckoo clock and that's become a collectible around the world – proving a little silliness can be a very positive thing!
Roombots take a 'Transformer' spin on furniture design
Roombots: Modular Robots That Become Adaptive Furniture
Swallow a pill and a tiny sensor in it transfers health information about your body to your smartphone. Sounds fantastic, doesn't it? Or does it?
There are MANY companies racing to produce the next big thing in medicine, from monitoring heart rate, diagnosis of small bowel and colon problems, diagnosing diseases such as epilepsy and Parkinson's, this technology is bound to advance the medical industry substantially.
One company, Proteus Digital Health predicts that half of medications will be digitized by 2020.
New pills and patches can make monitoring health as easy as checking an app on your smartphone. But could this put personal health information at risk?
See the many different applications for these different types of medical sensors