Healthcare
Imagine a world where wounds could let you know how they are healing…that might sound like something beyond our expectations; but, researchers are making strides to allow that imagining to become a reality.
Read the story and watch the video from RedOrbit:
With support from the National Science Foundation (
NSF
), researchers at
Harvard University
and
Brigham and Women's Hospital
are bringing together advances in sensors, biomaterials, tissue engineering, microsystems technology and microelectronics to create "smart bandages" for wounds that require ongoing care, such as burns, diabetic ulcers and bed sores.
In medicine, innovation can mean life or death.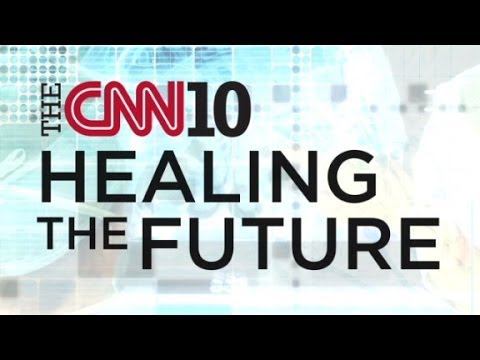 But in order to truly heal the future, we have to do more than treat the sick and fix the broken. We have to make wellness a priority. So architects are working to design better communities; computer programmers are developing smart devices to keep us on a healthy path; neurologists are learning how to train the brain to stave off dementia.
CNN is featuring 10 inventions or people that are changing the world.  It's time to honor innovations that will affect your body and your mind.
These 10 ideas are revolutionizing health care — from the operating table to the kitchen table. Even those that don't come to fruition as imagined will have forged a path for another that will one day save a life.
Read all about these amazing breakthroughs here and vote for the ones that you think are vital to our well-being:
no more pills
end of chemo
easy fitness
custom organs
no scar surgery
fixing DNA
brain training
sharing data
personal sensors
new super drugs
Which idea or invention do you think will have the biggest impact on the future of medicine?    Vote here
CBSNEWS reports that The South Korean Ministry of Science says it will soon be possible to treat cancer with nanorobots as a more efficient, less harmful alternative to chemotherapy – with the help of salmonella bacteria, of all things.
Why salmonella? For one thing, they're easy to grow in the lab. For another, these bacteria have a limb called a flagella, a sort of single leg that rotates madly and propels them forward, so they can reach the tumorous tissue in the body.
It's really fascinating what is being done in the medical industry in the fight against cancer.  Do you have any skills to further these advances?
Scientists at Vanderbilt University Visual Cognitive Neuroscience Laboratory are studying the effects of electrical brain stimulation to enhance thought processes.  The technology, though still being tested for any resultant adverse health effects, is also being considered for its use in treating brain disorders.
Read the blurb and watch the video:
Neurological science is a growing field as we explore more and more applications dealing with cognition and computing as a combined area.  Put on your own "thinking cap" and you may come up with the next big invention!