Healthcare
Take a look around you right now. You may be sitting in front of a computer and, chances are, there's a phone or some other "smart" device in your vicinity. There have been plenty of conversations about whether or not robots could – or should – be entrusted with life and death decisions.  The United States Office of Naval Research announced a five year, $7.5 million grant to study the possibilities for creating moral robots. The five year program includes researchers from Rensselaer Polytechnic Institute, and Tufts, Brown, Georgetown, and Yale Universities.
Besides all of the many technological challenges, the prospect of creating robots with morals raises an intriguing question:  whose morals?
The basic idea is to create an infantile robot capable of acquiring moral sensibilities. That might result in a more human-like morality, but engineers have less control over the end result and there are risks in that, as well.
There are many questions about the ethicality of building moral robots, moral dilemmas which we have yet to work out. What's your take?
How Medicare Data influcence our life? When you get hurted (which we don't wish to happen), how will Medicare system take care of you? To what extent will Medicare System pay you? What is the high cost and low cost contributors to the Medicare system? In our project, we will do researchs on the real world Medicare claims data to get valuable insights on both the data and on parties who are involved in it like healthcare system.
New awards!
University of Missouri, US – 2 projects:
"RaW", led by Chao Fang, finding protein substructures to enhance knowledge of protein function using analytics!
"DORK", led by Xinjian Yao, using analytics to understand Medicare data to further understand what happens in the system.
University Putra Malaysia: Embedded Systems for Public Water Management, led by BALAMI Emmanuel Luke, toword making water supplies more sustainable.
Lumbini Engineering College, Nepal – event held September 28 to inform students about Smarter Planet, Bluemix, Watson, IBM and Students for a Smarter Planet opportunities. Led by Basant Pandey.
CNN has reported on some pretty fantastic developments of the Israeli Water-Gen company.  They have created a system that can produce drinking water from thin air. While this is not a new idea, they claim to do it more efficiently, setting them apart from other companies.
Co-CEO Arye Kohavi explains: "We believe that the products can be sold to developing countries in different civilian applications. For example in India, [drinking] water for homes is not available and will also be rare in the future. The Atmospheric Water-Generation Unit can be built as a residential unit and serve as a perfect water supply solution for homes in India."
Another product Water-Gen has developed is a portable water purification system. It's a battery-operated water filtration unit called Spring. Spring is able to filter 180 liters (48 gallons) of water, and fits into a backpack — enabling water filtration on the go.
"It's something a Westerner cannot understand because you have perfect water in the pipe, but people are dying from lack of water," says Kohavi.
Imagine how this product could help Haiti, the world's most water impoverished nation.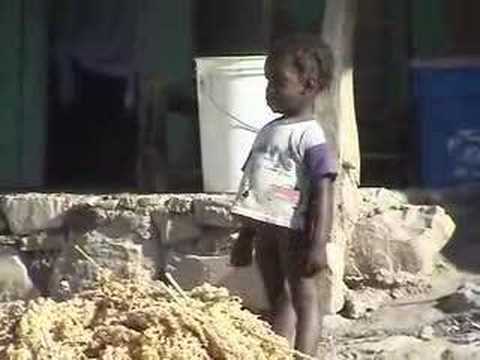 Do you have the skills to contribute to this life-saving technology?