Leadership
Saint-Gobain has sponsored 7 student teams in the Solar Decathlon Europe 2014 challenge.
The aim of this international academic architectural competition was to improve education and research in the fields of sustainable architecture and solar energy. This year, 20 student teams representing 41 universities from 16 countries and three continents have presented full-scale prototypes of the sustainable, comfortable, innovative and affordable solar energy houses they designed.
Take a look at the top contenders: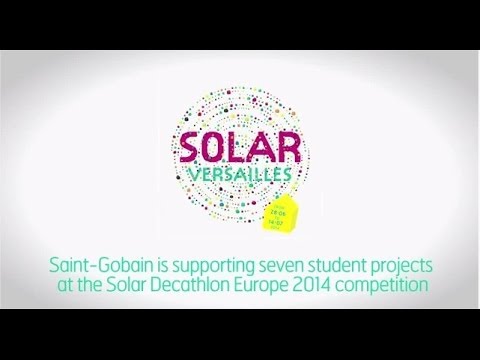 Sri Lanka – formerly Ceylon.  Geographically and historically significant for a period spanning over 3000 years.  Not often on the front pages of the US or even the European newspapers recently.  Diverse culturally, linguistically and religiously.  Deep traditions and tales of both prosperity & poverty.  Ever evolving with the rest of our spinning planet…
(take note of the many joint agencies in the city of Columbo and beyond mentioned in the article – all united in a vision of cleaner, greener planning and viability)
Click the emblem to learn more about this beautiful and exotic island country in the northern Indian Ocean 
Much has been written about what skills we will need to be successful in the 2020 workplace (it will be here before we know it!). Not surprisingly, technology is the driving force behind these changes.
According to the Top 10 Online Colleges' recently published study, the following are the contributing factors for needed adaptation:
Extreme longevity: People are living longer.
The rise of smart machines and systems: Tech will augment and extend our own capabilities.
Computational world: There will be an increase in sensors and processing that will make the world a programmable system.
New media ecology: There will be new communication tools that will require media literacies beyond text.
Superstructured organizations: Social technologies will drive new forms of production and value creation.
Globally connected world: Diversity and adaptability will be at the center of operations.
So what are the skills you should be working on today to ensure you'll have a job tomorrow?
They include:
Source: Top10OnlineColleges.org
This article was syndicated from Business 2 Community: The Future Of Work: 10 Skills You Will Need To Be Successful [INFOGRAPHIC]
The textile industry is getting VERY creative by re-purposing some interesting materials into fabric. theguardian reports that crab shells, plants, trees, bamboo, coffee grinds, and plastic bottles are some of the components used to produce fabric that have some great characteristics:
antibacterial
deodorizing
biodegradable
hypoallergenic
moisture wicking
UV protection
dries quickly
Even the big designers are getting in on this new trend – imagine buying an article of clothing from Hugo Boss or Timberland with these properties.
This is so revolutionary that a Pittsburgh-based Corporation, Thread, is taking fabric sourced from plastic bottles to the next level by creating a new natural resource for Haiti. Today Thread has bottle collection centers in nearly a dozen Haitian cities. Haitian plastics are taken to the US to create 100% post-consumer recycled fabric. Thread estimates that it has removed over 200m bottles from the streets of Haiti.
And if you think using these unconventional items to make fabric are far-fetched, take a look at how Ford and H.J. Heinz Company explore the use of tomato fiber to develop a more sustainable bio-plastic material for vehicles !
Building a future in which humans live in harmony with nature.  That is the mission of  World Wildlife Fund for Nature (WWF), of which I've been a supporter for many years.
One of their initiatives currently underway is the pilot of a Payment for Environmental Services (PES) program.  PES is the practice of offering incentives to farmers or landowners in exchange for managing their land to provide an ecological service.  In this instance, a watershed plan is being undertaken for the Mara River Basin.  (60% located in Kenya and 40% in Tanzania.)
The goal of PES for the Mara River Basin is improved water quality as well as improved flow regime that will catalyze sustainable watershed management and create a win-win situation between the community (the land-owners) and the private sector partners. Furthermore, the upstream farmers will see an improvement in livelihoods as slow down of soil erosion and reverse of forest loss leading to an increase in agricultural productivity.
Read all about it:  Piloting PES in the Mara River Basin
Click on the panda & get informed on all of the global good being done by WWF!