Leadership
WSJ:  Focusing too narrowly in college could backfire
Specialization vs generalization discussions swing left or right every few years.  We've seen all the arguments for both sides time after time.  What's valued in industry now won't be shortly.   Here's what I know: cycles always rise and fall and the needs swing back and forth.  Whatever you do, be prepared to generalize.  Pick up a hot skill and use it now.  Contradictory?  Not really.  Get as much broad exposure as you can while lining up some real skills to get a job.  Don't count on getting training from industries who live quarter to quarter these days (as suggested by the author).  As soon as you can and as often as you can, you should participate in complex projects that support building your skills while working with others in different disciplines.  Like Students for a Smarter Planet projects for example; see the category on this page about student projects.
Comic strip by Scott Adams| www.dilbert.com
Body language affects how others see us, but it may also change how we see ourselves. In the following TED Talk (below) Social psychologist Amy Cuddy shows how "power posing" — standing in a posture of confidence, even when we don't feel confident — can affect testosterone and cortisol levels in the brain, and might even have an impact on our chances for success.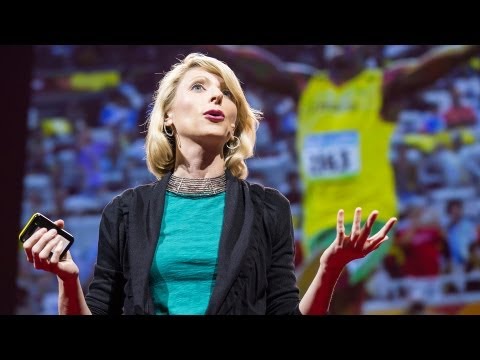 Amy Cuddy's experiment with Harvard Business School students showed that standing for two minutes with their arms and elbows out and chin lifted before presentation or important job interview actually affects student performance. They chose students who lacked self-confidence or did not express themselves in classroom and measured their hormone levels before and after "power posing". The findings were amazing! 120 seconds were enough to decrease student cortisol (stress hormone) levels by 25 percent and increase testosterone (dominance hormone) levels by 20 percent! Students felt more confident and performed better. But the most important thing is that it worked even if they "fake it". As Amy Cuddy said: "Fake it till you become it". Your body language shapes who you are.
Before you go to the stressful situation  (presentation or job interview) try "power posing" for two minutes and tell us if it worked!
Comic strip by United Feature Syndicate, Inc.| www.dilbert.com
Guest Editor: Saule Simonaityte
There is no doubt that the job market is changing. In this great episode of TED Talks economist Andrew McAfee suggests that mobile humanoid robots might actually take some of our jobs. How is it good news to us? According to McAfee it is a good news, because:
1. Technological progress is what allows us to continue to increase volume and quality of goods while prices go down;
2. Once the androids start doing some jobs we get freed up from drudgery and toil which creates an entirely different society.
"A society where the creators and the discoverers and the performers and innovators come together with their financiers to talk about issues, enlighten and provoke each other".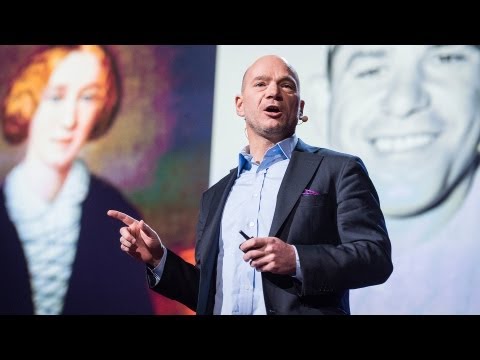 We have amazing new possibilities but they also create some concerns because part of the society will not be able to keep their jobs. It can be solved by encouraging entrepreneurship and teaching students appropriate skills but what can you do in order to have a sustainable career in the Age of Machines?
In a recent article published by Harvard Business Review, Monique Valcour states  that "a sustainable career is dynamic and flexible; it features continuous learning , periodic renewal, the security that come from employability, and harmonious fit with your skills, interests, and values". Moreover, "a sustainable career is built upon the ability to show that you can fill a need that someone is willing to pay for".
In my interview with STG CTO for Public Sector Timothy Durniak, when I asked him how he managed to build a successful career with IBM for more than 31 years he said "I knew that it was important to be T- shaped as well as Comb-shaped, that is why I continuously improved my skills". Along the way he has been a software developer, solution tester, information developer, solution architect, solution trainer, help desk leader, methodologist, process engineer, project manager, infrastructure architect and enterprise architect. Having seen all sides of what it takes to deliver uniquely positioned IT solutions, Timothy Durniak now serves as Chief Technology Officer for Public Sector of the Systems and Technology group focusing on government, smarter cities and education industries within that. He constantly develops new skills based on what value he can bring to the company. The secret of doing so successfully is the method he is using.  He takes an expertise in one set of "teeth" of his "comb" (enterprise architecture, infrastructure architecture, system thinking) and applies it to similar problems in another domain (modernizing social services) thus creating a new portion of the "comb". which is the perfect example of the comb-shaped thinking.
Being Comb-shaped requires broad base with multiple expertise areas which gives the shape of a comb. Those skills are hard to maintain but they would help you to be in charge of your career.
If you would like to craft a sustainable career in the age of Technology and Information:
Think of yourself as your own career advisor.  Learn new skills to become specialist in many areas. Craft your career choices based on where technology is going. Don't get stuck with one specific role;
Find ways you could add value to your employer and propose solutions;
Seek opportunities to work with people who can teach you something, seek for a mentor who would inspire and direct you the right way.
Guest Editor: Saule Simonaityte
If you have worked in the corporate world for a bit of a time, you would have understood, or at least have witnessed, the eternal animosity between the engineers (or techies) and the sales guys (or street-smarts). Now what is it that constantly fuels the acrimonious debate between these two polarized groups of homosapiens? Are the engineers' criticisms about a product's unrealistic specifications and the discouraging cost-benefit ratio too myopic? Or is it that the sales people never knew what the customers really want right from the beginning? Probably. The bad news is that similar incidences can be found in any place where one works for a paycheck, and the good news is that most of the time, such skirmishes usually stem from a lack of, what service science specialists would call, T-shapeness.
So what is this T-shapeness that is the new hype word poised to take over the world by storm? First of all, as one should know, the letter 'T' is formed by a horizontal line, followed by a vertical line drawn down from the center of the aforementioned horizontal line. The vertical line signifies a professional's main skill or combined set of skills: for example, an electrical engineer could have an expertise in semiconductor microfabrication process, a doctor could have 10 years of experience in neurology, a realtor could have unparalleled foresights and insights in the real estate industry, and the list goes on. For the record, people who stopped here are often described as I-shaped.
To become truly T-shaped, a person would have to develop knowledge of other things going around them which are not directly related to his or her expertise; this is represented by the horizontal line in the 'T'. Regardless of the profession a person is in, this broad knowledge could be knowledge of an industry as a whole, communication skills, collaborative team skills, networking skills, an understanding of another culture, linguistic abilities or the different functional units in a company. So why would inefficiencies in a company result from a lack of T-shaped professionals as implied at the beginning of this section? The straightforward answer would be that simply being an expert in one specialized field often results in myopic behavior and the inability to see the interconnectedness with other entities would form the basis of lopsided arguments and lead to ill-informed decisions. To be a productive member in the company, one would need a breath of knowledge and collect a great number of 'dots', as innovation experts would refer to. This would help to boost a professional's T-shapeness, which is very much needed to promote collaborative behavior with team members and provide a breeding ground for creativity and innovation.
Don't believe me? Just check out this interview with IDEO's Duane Bray: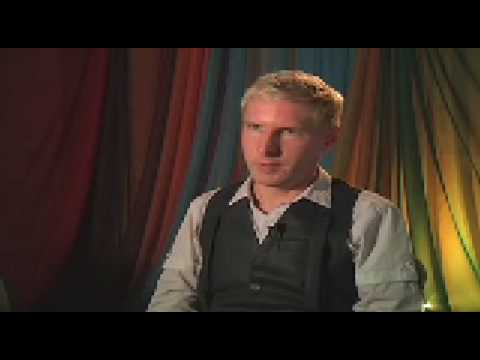 IDEO is an international design and innovation consulting firm founded in Palo Alto, California, and has local offices in San Francisco, Chicago, New York, Boston as well as overseas presence in London, Munich, Shanghai, Singapore, Mumbai, Seoul, and Tokyo.
IBM Intern; Hult International Business School
Comic strip by Scott Adams, www.dilbert.com
We all know  a famous commencement speech by Steve Jobs where he said : "Sometimes life hits you in the head with a brick. Don't lose faith. I'm convinced that the only thing that kept me going was that I loved what I did. You've got to find what you love. And that is as true for your work as it is for your lovers. Your work is going to fill a large part of your life, and the only way to be truly satisfied is to do what you believe is great work. And the only way to do great work is to love what you do. If you haven't found it yet, keep looking. Don't settle. As with all matters of the heart, you'll know when you find it. And, like any great relationship, it just gets better and better as the years roll on. So keep looking until you find it. Don't settle." "Stay Hungry. Stay Foolish."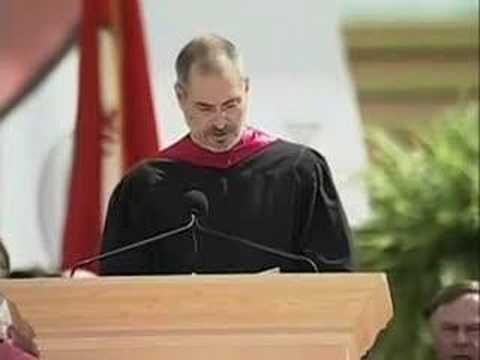 Don't settle is a great advice because it makes you reach for more and improve. Courage is a great motivator and doing what you love sounds right but there have been discussions regarding "follow your passion" approach. The contradicting opinion is that matching your job to a preexisting passion does not matter. In his book So Good They Can't Ignore You: Why Skills Trump Passion in the Quest for Work You Love Cal Newport reveals that passion comes after you put in the hard work to become excellent at something valuable, not before. In other words, how you do things is much more important than what you do.
And while there are about 370 000 000 results for "career advice" in Google:
1. Don't settle for a job you are not passionate about.
2. Network and look for people who could mentor you.
3. Take risks. If you want something you never had do something you have never done because same actions will cause same outcomes.
4. Be visible and active on Social Media. Make your voice heard.
5. Adopt an Immigrant Attitude- drop the sense of entitlement.
As David McCullough has said: "Exercise free will and creative, independent thought not for the satisfactions they will bring you, but for the good they will do others, the rest of the 6.8 billion—and those who will follow them. And then you too will discover the great and curious truth of the human experience is that selflessness is the best thing you can do for yourself. The sweetest joys of life, then, come only with the recognition that you're not special. Because everyone is".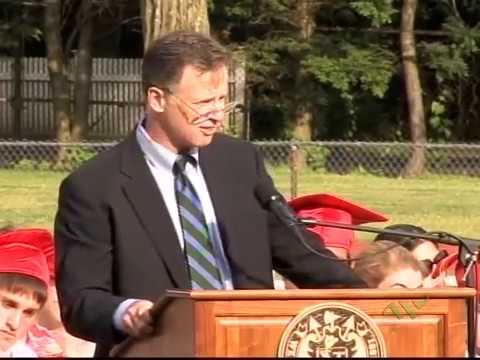 Stay hungry, stay foolish, but don't feel entitled.
Guest Editor: Saule Simonaityte