Leadership
Travel on a bike is fun and healthy.  Traveling with a bike can be exhausting and hazardous to your health (keep in mind the angry looks and comments you endure from those who are unintentionally whacked by you toting your green transportation onto a subway, train, bus, … you get the idea).  And trying to get a bike into an electric car for a trip to the mountains is the equivalent of solving the riddle of the Sphinx.
Ta da!!! – this way cool alternative (which may or may not make it to the mass market), but is SO AWESOME!
And check out Lucid's website for information on their other products and projects.  Based in India, their collective creativity is mind-blowing.  And their excitement in what they do is obvious – catch their spirit and build it into your own work!
How do you educate others?  Do you take up the cry for what is right?  Contribute to the betterment of your society?  You may be inspired by a passionate and dedicated voice for Africa.
The environmentalist, Nnimmo Bassey, deplores the Green Revolution in Africa and oil spills in the Niger Delta region. He does not underestimate the work to be done to educate people on the need to stop those who wish to destroy the environment and to redefine new concepts of development Read an interview with Nnimmo Bassey, director of Health of Mother Earth Foundation in Nigeria, which is an ecological think tank.
Visit the Health of Mother Earth Foundation (HOMEF) website and learn the stories of those who want to make a difference.  Explore the activities undertaken by these individuals driven by their love of humanity. (Be patient; it may take a few mins for the site to load…)  While you're there, view some of the recorded videos of Bassey – powerful stuff!
Sometimes leaving the path you've chosen can be so very positive!  Read the post by Lavina Melwani on LinkedIn about these two former U Cal Berkeley students, Nikhil Arora and Alejandro Velez, who've gone Robert Frost and 'diverged' with wonderful success…
Trash Collectors or Environmental Superheroes?
Visit their website and learn more:  Back to the Roots
Saint-Gobain has sponsored 7 student teams in the Solar Decathlon Europe 2014 challenge.
The aim of this international academic architectural competition was to improve education and research in the fields of sustainable architecture and solar energy. This year, 20 student teams representing 41 universities from 16 countries and three continents have presented full-scale prototypes of the sustainable, comfortable, innovative and affordable solar energy houses they designed.
Take a look at the top contenders: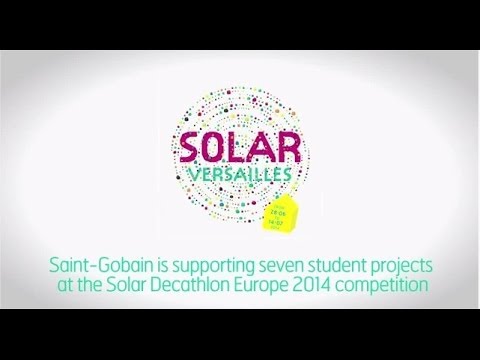 Sri Lanka – formerly Ceylon.  Geographically and historically significant for a period spanning over 3000 years.  Not often on the front pages of the US or even the European newspapers recently.  Diverse culturally, linguistically and religiously.  Deep traditions and tales of both prosperity & poverty.  Ever evolving with the rest of our spinning planet…
(take note of the many joint agencies in the city of Columbo and beyond mentioned in the article – all united in a vision of cleaner, greener planning and viability)
Click the emblem to learn more about this beautiful and exotic island country in the northern Indian Ocean