Public safety
There has been a great deal of media attention focused on gun control in the U.S.  Accidental shootings have claimed the lives of children and parents.  Gun deaths of law enforcement officials have also been making headlines every day.  Whichever side of the argument you are on for gun regulation, you know that the legal proceedings following these events are complicated and costly (not to mention heart-wrenching!)
Here's some tech that could prove very useful in cutting through the "he said…, she said…" of witness testimony – regardless of who the victim is.  A product beginning to come to market is a chip that can be inserted into the handle of a gun to deliver data about when a firearm is outside of its holster, when it's fired, what direction it is pointing, and where it is located.  There will be controversy about it, that's undeniable – do YOU have an idea for a product that might be an alternative?
See

both

sides of the argument about who needs protecting in these two articles…
Cutting edge technology called Lybra is a tire-like rubber paving, which is designed to convert the kinetic energy produced by vehicles into electric energy. It has been developed by an Italian start-up Underground Power, founded in February 2011.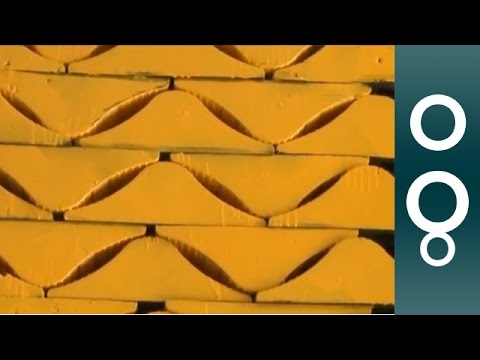 Developed in cooperation with the Polytechnic University of Milan, Lybra operates on the principle that a braking car dissipates kinetic energy. The edge-cutting technology, in its turn, is able to collect, convert this energy into electricity and pass it on to the electricity grid. In addition to improving road safety, the device upgrades and promotes sustainability of road traffic.
According to the team of engineers, a chain of 10 devices located at a rather busy roundabout would be able to produce 100 thousand kWh per year. Just to compare, the same quantity of energy is produced by 19 tons of oil – that's enough to meet the annual power needs of about 40 families.
It seems that places that were traditionally thought of pollution-filled places, have sparked inventive ways to go greener.  Do you have any ideas to turn a typical pollution-ridden area into a green hero?
There's a lot of safety gear available for the casual sport enthusiast.  There's elbow and knee pads, gloves and helmets, mouth guards – all designed to keep you from being harmed during the fun.   But there's been avoidance in usage by some as the safety gear may not be easily portable.
While not the only product on the market of this type, there's certainly a lot of 'bells and whistles' and a reasonable price point for this helmet that make it a really attractive purchase…  And it does appear to be the most compact of the versions available stateside and abroad.
neatly folds away to a third of its size in small bags
Available currently only in the EU and other overseas locations.  Unfortunately, no orders can be shipped to the USA, Canada, Australia or New Zealand. These countries have specific bicycle helmet standards which the Plixi currently does not comply with.  Read the information from the US Bicycle Helmet Safety Institute about the use of folding helmets.
Should you reside in one of the locations where shipping is permissible, here are specs and purchase info:  http://www.overade.com/en/plixi.php
If you're a cyclist – casual or competitive – this may be the gift that you'll want!  What safety gear could you design that may be next year's hot buy?