Public safety
I was pained by reading the article linked below about blast fishing off the coast of Africa. (Yes, you read that correctly – blast fishing: fish being caught by being blasted out of the water with explosives).  It is a very real scenario and needs more Smarter Planet minded folks to come up with alternatives that will help provide financial stability for the fishermen as well as keeping them uninjured and out of prison…
Thankfully, the damages suffered by the marine eco-system and the humans injured by engaging in this dangerous form of fishing have not gone unnoticed.  Read about how Smart Fish  is working to combat the problem.  SmartFish is one of the Largest Regional Programmes for fisheries in Africa covering 20 bénéficiaire Countries in the Eastern, Southern Africa and the Indian Ocean (ESA-IO) area. Funded by the European Union and Implemented by the Indian Ocean Commission (IOC) Jointly with the Food and Agricultural Organization of the United Nations (FAO).
A statistic that put things into greater perspective:
Each blast kills all fish and other living organisms within a 20m radius, completely destroying the coral reef

habitat and there is no natural recovery  

Source: SmartFish

Ponder that! And consider what will become of the Indian Ocean if blast fishing is allowed to continue…  Will you make a difference with your work now and in future?

CNN has reported on some pretty fantastic developments of the Israeli Water-Gen company.  They have created a system that can produce drinking water from thin air. While this is not a new idea, they claim to do it more efficiently, setting them apart from other companies.
Co-CEO Arye Kohavi explains: "We believe that the products can be sold to developing countries in different civilian applications. For example in India, [drinking] water for homes is not available and will also be rare in the future. The Atmospheric Water-Generation Unit can be built as a residential unit and serve as a perfect water supply solution for homes in India."
Another product Water-Gen has developed is a portable water purification system. It's a battery-operated water filtration unit called Spring. Spring is able to filter 180 liters (48 gallons) of water, and fits into a backpack — enabling water filtration on the go.
"It's something a Westerner cannot understand because you have perfect water in the pipe, but people are dying from lack of water," says Kohavi.
Imagine how this product could help Haiti, the world's most water impoverished nation.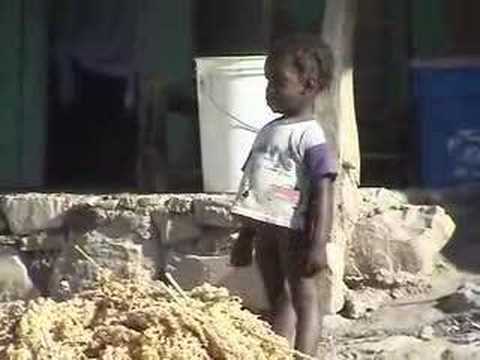 Do you have the skills to contribute to this life-saving technology?
Heard this story on the radio and thought of boyfriends past who were SO into StarWars; perhaps they are still…  It was all about the Rebel Forces, and how the Death Star pulled them in – but I digress…
"Sci-fi" references aside, this is genuine Tractor Beam Technology that is currently being explored by scientists in Australia.  News has been released that physicists at The Australian National University (ANU) 'have created a tractor beam on water, providing a radical new technique that could confine oil spills, manipulate floating objects or explain rips at the beach'.
Here's three takes on the subject:
P.S.  I hear the surfing is great down under. Maybe you want to head off and join the Aussies to do some water research…
Think of the biker image of the daredevil: James Dean, Marlon Brando, Evil Knievel. Now think celebrities who rode motorcycles in the '40s, like Humphrey Bogart, and in the '50s and '60s, like Elvis Presley and Steve McQueen. And the quintessential biker film "Easy Rider" with Dennis Hopper, Peter Fonda and Jack Nicholson [which is a must see for any real film-nik].
Now think about all their slick rides: Harley, Ducati, a classic Indian.  And the leathers – jackets, boots, gloves, etc.  OK… you're in the right frame of mind…  Here's some new tech that promises to 'revolutionize' the headgear of the biker crowd (I wonder if you can get it with spikes sticking out of the top?)
Skully motorcycle helmets  ties a whole lot of technology together with voice recognition and a head-up-display.  Jason Dorrier on Singularity Hub says: "If the design is right, it'll be awesome."   And another thumbs-up from TechNewsWorld
So – are you ready to "get your motor runnin', head out on the highway"?  Or at least design some cool tech-gear for the road?