Public safety
Take a look around you right now. You may be sitting in front of a computer and, chances are, there's a phone or some other "smart" device in your vicinity. There have been plenty of conversations about whether or not robots could – or should – be entrusted with life and death decisions.  The United States Office of Naval Research announced a five year, $7.5 million grant to study the possibilities for creating moral robots. The five year program includes researchers from Rensselaer Polytechnic Institute, and Tufts, Brown, Georgetown, and Yale Universities.
Besides all of the many technological challenges, the prospect of creating robots with morals raises an intriguing question:  whose morals?
The basic idea is to create an infantile robot capable of acquiring moral sensibilities. That might result in a more human-like morality, but engineers have less control over the end result and there are risks in that, as well.
There are many questions about the ethicality of building moral robots, moral dilemmas which we have yet to work out. What's your take?
With the hazards of Ebola and anti-government protests and genocide being front and center in the news, we sometimes overlook the many organizations quietly operating in the background to bring assistance to those in strife or peril.  I ran across this entity quite by accident as part of my work for university programming.  Maybe your studies will bring you to become part of their efforts? Click on the logo below to learn more…
TIDES stands for Transformative Innovation for Development and Emergency Support. This research project is coordinated at the Center for Technology and National Security Policy (CTNSP) at the National Defense University (NDU), which is part of the Department of Defense.
STAR-TIDES (Sharing To Accelerate Research-Transformative Innovation for Development and Emergency Support) is a research effort that promotes sustainable support to stressed populations – post-war, post-disaster, or impoverished, in foreign or domestic contexts, for short-term or long-term (multi-year) operations. The project provides reach-back "knowledge on demand" to decision-makers and those working in the field. It uses public-private partnerships and "whole-of-government" approaches to encourage unity of action among diverse organizations where there is no unity of command, and facilitates both inter-agency and international engagement.
TIDES has three strategies that frame everything they do:
Leverage Global Talent
Promote Integrated Approaches
Sustain through the Private Sector
There are internships available through the National Defense University – check it out!
I was pained by reading the article linked below about blast fishing off the coast of Africa. (Yes, you read that correctly – blast fishing: fish being caught by being blasted out of the water with explosives).  It is a very real scenario and needs more Smarter Planet minded folks to come up with alternatives that will help provide financial stability for the fishermen as well as keeping them uninjured and out of prison…
Thankfully, the damages suffered by the marine eco-system and the humans injured by engaging in this dangerous form of fishing have not gone unnoticed.  Read about how Smart Fish  is working to combat the problem.  SmartFish is one of the Largest Regional Programmes for fisheries in Africa covering 20 bénéficiaire Countries in the Eastern, Southern Africa and the Indian Ocean (ESA-IO) area. Funded by the European Union and Implemented by the Indian Ocean Commission (IOC) Jointly with the Food and Agricultural Organization of the United Nations (FAO).
A statistic that put things into greater perspective:
Each blast kills all fish and other living organisms within a 20m radius, completely destroying the coral reef

habitat and there is no natural recovery  

Source: SmartFish

Ponder that! And consider what will become of the Indian Ocean if blast fishing is allowed to continue…  Will you make a difference with your work now and in future?

CNN has reported on some pretty fantastic developments of the Israeli Water-Gen company.  They have created a system that can produce drinking water from thin air. While this is not a new idea, they claim to do it more efficiently, setting them apart from other companies.
Co-CEO Arye Kohavi explains: "We believe that the products can be sold to developing countries in different civilian applications. For example in India, [drinking] water for homes is not available and will also be rare in the future. The Atmospheric Water-Generation Unit can be built as a residential unit and serve as a perfect water supply solution for homes in India."
Another product Water-Gen has developed is a portable water purification system. It's a battery-operated water filtration unit called Spring. Spring is able to filter 180 liters (48 gallons) of water, and fits into a backpack — enabling water filtration on the go.
"It's something a Westerner cannot understand because you have perfect water in the pipe, but people are dying from lack of water," says Kohavi.
Imagine how this product could help Haiti, the world's most water impoverished nation.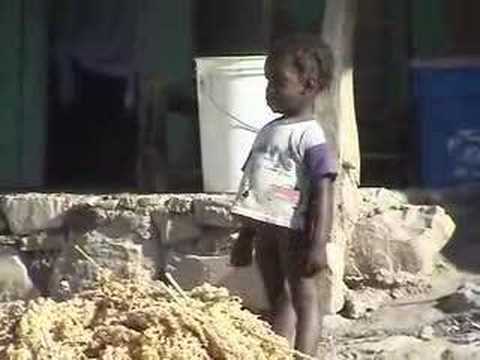 Do you have the skills to contribute to this life-saving technology?