Retail
Taking time out of your day to make an appointment and see an optometrist isn't always that agreeable, and that's before they blow those little puffs of air onto your eyeballs.  But one Chicago-based startup has visions of making eye examinations a lot more accessible.
A clinical study where Opternative's online exam was compared to a traditional refractive exam indicated it to be equally as accurate.
The Opternative test is free and users will need only a smartphone, Wi-Fi and a computer.  The online refractive eye exam follows the same principles of those that take place in a doctor's office. After answering a few questions, patients are shown a series of images on the computer screen to which they respond using their smartphone, indicating how clearly they can view them.  The results are then sent along to a qualified ophthalmologist for review and you should receive a signed prescription within 24 hours.
Opternative is intended for use by people between the ages of 18 and 40 and in good health.  Currently the exam is only available in 25 US states, though the company says it plans to extend the service to other states soon, with other countries to follow.
How nice to skip the visit to the ophthalmologist/optometrist office and take care of business at home with the added benefit of a quick turnaround time!
Dutch artist Daan Roosegaarde is building what he calls the world's largest air purifier. The Smog Free Tower is designed to allow people to breathe clean air in a city … plus it also turns the smog into jewelry.
For more information, take a look at the Kickstarter video: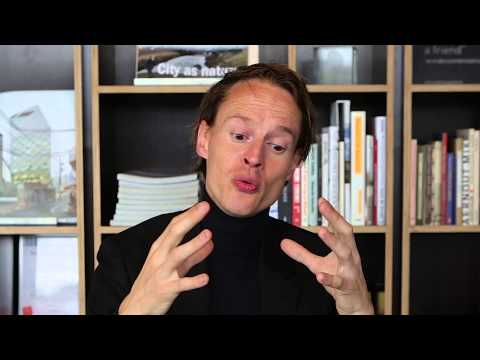 A LOT more work has to be done to bring Daan's vision to reality, but how great that people in all walks of life are really embracing solutions for our carbon footprint.
Do you have any great ideas incubating?
We frequently hear that eating fish is a healthy thing to do, because it's full of beneficial long chain fatty acids. Unfortunately, the Western diet tends to be short on fish and bigger on beef, which contains short chain fatty acids that aren't quite so good for us. Chinese scientists are creating a work-around, however – genetically-engineered beef that's high in the "good" fatty acids.
Fish is a prime source of long chain n-3 polyunsaturated fatty acids, more commonly known as omega-3 oils, which help protect against obesity, cardiovascular disease and neurodegenerative disorders. The short chain fatty acids in beef are known as n-6.
In order to turn n-6 into n-3, a research team from China's Northwest A and F University, and National Beef Cattle Improvement Centre, first isolated the fat1 gene from a nematode worm. That gene codes for desaturase enzymes, which play a key role in converting n-6 fatty acids to n-3.
While the research is still ongoing, I wonder how many of us would want to take the plunge and eat this new type of beef.
I guess we could order our "omega-burger" at McDonald's golden arches and feel that we are eating healthier at least.
For those with allergies,  a 'no pets' policy can be a welcome salvation.  These types of rules generally apply to 4-legged furry creatures; but, the regulations have been extended as folks have gotten more "creative" in their choice of non-human companions for the home.  I recall (with somewhat of a shudder), the glass box of Tarantulas that graced the bedside table of a guy friend of mine.  Don't know what became of him – or the arachnids – but, I do know that fish are often in a nebulous gray area when it comes to those pesky pet policies.  Their mini-homes within your home can range from a glass jar filled with water to some really impressive tanks, with all sorts of acoutrements to make the inhabitants feel like they are back in their native locale.
There are a lot of fishy people in the world (I leave the interpretation of that up to you!) Two of them, Yoon Hoon and his friend and co-founder, Andy Zhong, have come up with a nifty gadget to give your finny little friends a CLEAN place to frolic – no human intervention required!!  The product has been debuted and promoted at Hax Demo day in San Francisco and the inaugural CES Asia event in Shanghai last May, as well as the 2014 Mini Maker Faire, in Shenzhen, China.
Read about the
AquaTrek is an all-in-one cleaning, monitoring, and surveillance tool. Much like the Roomba, it is a largely autonomous, utilizing an aquatic scrubber and auto sensing technology to perform its duties.
The pair have a start-up and you can sign up for their email list here: Moai Devices
What a great use of Robotics and Sensor tech!  If you've got an idea that seems 'out there', maybe reading about these guys will spark you into acting on your brain-child… It might be the next big thing!