Retail
Many of us have heard about Watson since it competed on Jeopardy! in February 2011.  Since that time, Watson has been busy assisting the medical and financial industries.  Most recently, Watson has had success in the culinary world.  The latest announcement attributed to Watson is the newly published Watson cookbook – Cognitive Cooking with Chef Watson which includes 65 recipes.
In contrast to a search engine that simply sifts through existing data to serve up a list of already published recipes, Chef Watson is not programmed to come up with a defined answer to a defined question – it understands, learns, and considers not just the data behind recipes and flavor compounds, but also human perception to design highly creative recipe ideas.

Using the app, users can create novel recipes by selecting ingredients, dish type and dish styles, as well as any ingredients to exclude in the final recipe. Once the user has entered in their choices, the app will generate a list of never before seen recipe suggestions.
And, there is an app to help you with your dinner menu planning.  What one-of-a-kind dish can you and Watson cook up?
If everyone knows that plastic is bad for the environment, why is it still so widely used?  Ecovative grows its packaging on the fibers of agricultural plants. The macromolecules that compose those fibers, and the mineral nutrients that are bound to them, can be recycled in your own garden and used to grow vegetables!
Not only is Ecovative changing packaging, but they are offering us the ability to craft our own products using their production method at home!  They offer a DIY kit where you can GIY (grow it yourself) which enables you to create your own custom-designed materials and products and help the planet in the process.
Take a look into the process: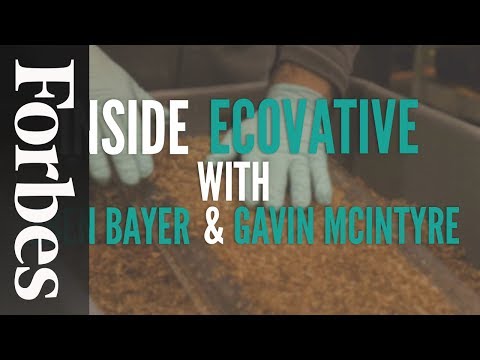 Do you have an application for GIY?
I've blogged about sustainable farming methods and even farming on the moon, but the article I recently read made me think even more deeply about agriculture and how we can most efficiently use resources here on earth to produce the vast amount of food needed to feed our planet's inhabitants.
Sky Greens is the world's first low carbon, hydraulic driven vertical farm using green urban solutions to achieve production of safe, fresh and delicious vegetables, using minimal land, water and energy resources.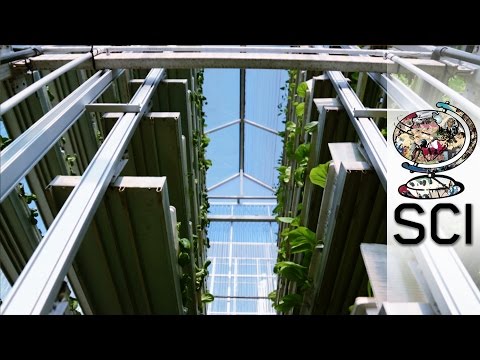 It only takes one idea to create a truly sustainable, profitable solution to a known problem.  Do you have one simple idea?