Retail
For all of you 3D or automobile production experts out there.  Here are some of the latest announcements utilizing both technologies.
Automobiles have made great strides in recent years in becoming cleaner and greener, but according to Divergent Microfactories, they still have miles to go. The problem, as the company sees it, is that while powertrains have become cleaner thanks to the use of alternative energy sources like battery power and fuel cells, manufacturing is dirtier than ever. The start-up puts forth a solution in the all-new Blade, which it calls "the world's first 3D-printed supercar."
"A far greater percentage of a car's total emissions come from the materials and energy required to manufacture it," Kevin Czinger explained during a keynote speech at the recent O'Reilly Solid Conference. "How we make cars is actually a much bigger problem than how we fuel our cars."
Take a look at the production of a Divergent supercar: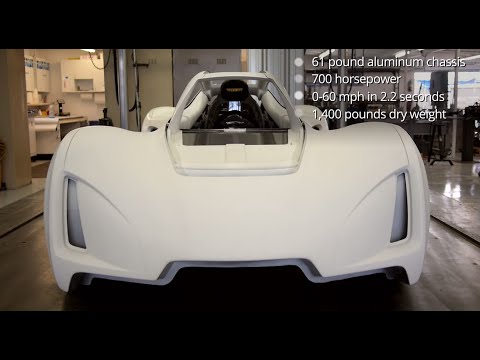 Another big player in the 3D-printed car industry, Local Motors, will be testing its latest product at University of Michigan as part of a 12 month trial.
The SmartCart is one of three vehicles being built for the university's study, and will be used to research and develop low-speed autonomous features. It will also be used to develop an Uber-style mobile phone interface that allows students to call a car for transit across campus – a process that involves managing supply and demand, as well as working out the best way to efficiently direct a fleet of cars around campus.
While tooling around the Local Motors website I found some great information for any of you that are product developers – they have a program where you can submit your ideas.  If any of those ideas come to market, you will be paid for your talent:
"A percentage of total revenue for every co-created product is reserved for the community members who contributed to it."
Good luck to any who partake of this opportunity!
With so many demands pulling us in every direction, there's often precious little time to decompress (or none at all!!)  Studies from a variety of sources have shown that stress affects both your physical and mental well-being.  While it would be really nice to have an afternoon nap like babies & toddlers get, the practicality of this 'luxury' in most parts of the world is not going to allow that to happen on a mass scale.
Read this story to see how technology called Muse can help to bring you a calming state of being:
The headband uses EEG sensors that detect the brain's electrical activity. Users are then asked to participate in a three-minute guided exercise that aims to reduce stress, calm anxiety and increase focus and concentration.
Visit the Muse site to learn more: 
The funny thing is, technology is often blamed for the freneticism of our current existence.  To put it to use as a de-stressing tool… I really enjoy the irony!!!
Don't underestimate the power of poo!  In the never-ending quest to reduce, reuse and recycle – some have found a way to even make poo a valuable commodity.
And since there will not be a shortage of poo anytime soon, these clever minds stand to profit substantially from their brilliant ideas.
Last year, the UK's first bus powered by human poo hit the roads of Bristol and in January this year, the Janicki Omniprocessor, a machine that turns human poo into water was revealed. Janicki Bioenergy, the company behind the machine, is soon to ship a processor to Dakar, Senegal, where it will produce 10,800 litres of water.
Here are some other examples of how waste is being integrated into sustainable, circular design and production with environmental and social benefits.
There are seats made from urine and sand, so it's almost inevitable that there would be furniture fashioned from poo, or to be more precise, a mixture of horse manure, straw and other agricultural waste. The stools and lampshades, known as Terra, were the creation of Tel Aviv-based designer Adital Ela.
Stools made from stools
Let cow poo provide the power
Writing on rhino poo
Run your vehicle on panda poo
WOW – that's quite an extensive all-reaching use of poo power I would say!  It hits so many industries within retail and energy sectors.
It just takes some creative minds to embrace unconventional resources to "get the ball rolling" or in this case, "get the poo flowing"
Project Jacquard is the latest wacky yet perhaps world-changing innovation from Google's ATAP lab. The idea is simple: weave conductive yarns into textiles, that can make your clothes act like touchscreens.
Project Jacquard makes it possible to weave touch and gesture interactivity into any textile using standard, industrial looms.
Everyday objects such as clothes and furniture can be transformed into interactive surfaces.
This new technology is challenging designers to think about 200 year old traditional garment production in a whole new and exciting way: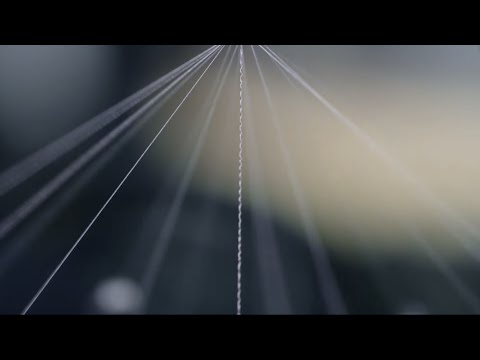 I can't wait to be able to turn on my home air conditioning when leaving my office without having to pull my cell phone out to do so.  Do you have any skills that can advance this technology?