Smarter Planet
Those of a certain age will fondly remember the recorded messages left for Jim Phelps and his Impossible Missions team which self-destructed after being listened to.  And who hasn't seen a TV episode or movie where a character is forced to eat a hastily scribbled message to keep others from reading it?  In the new digital age, pressing the delete key can wipe your thoughts from a screen so they are never actually communicated.  Maybe there are certain things that shouldn't be kept forever…
Whether you think it's a good thing or not, the printed page will fade over time, but here's a twist on making the printed page cease to exist in a much shorter period of time!  From FOXNews Tech:
The "paper" (actually a film made of glass or plastic, Engadget reports, though a paper version is in the works) comes in red, blue, and green, and the printing process bleaches it where text doesn't appear, instead of adding ink where it does. Exposure to oxygen eventually "erases" the text by returning the bleached sections to their original color.
American businesses are so entrenched in keeping hardcopy as 'backup'; this game-changer could eliminate the rows of filing cabinets that people feel are key to their work function.  Reducing waste is a key component in becoming a Smarter Planet!
Any other potentially stagnant office materials that spring to mind? Can you bring your scientific knowledge to the party to find a reusable spin for their usage?
Along with all of the latest buzz about asteroids following the December 3 launch of Japan's Hayabusa 2 spacecraft, NewScientist has published an article describing the advances that have been made in space farming.
If you want to start a space farm, head for an asteroid. It seems there's enough fertilizer zipping around the solar system to grow veg for generations of space colonizers – and researchers are already beginning to grow viable, edible plants in space.
Wieger Wamelink and colleagues at the Alterra research institute, part of the University of Wageningen in the Netherlands, reported this year that they grew a veritable salad – wheat, tomato, cress and mustard – for 50 days with no added nutrients. The plants even grew better in the simulated space soil than controls grown in poor quality Earth soil.
Asteroid soil is highly nutritious for plants, according to Michael Mautner of Lincoln University in New Zealand. He has grown edible plants directly in material from c-type asteroids, which fell to Earth in meteorites. He simply ground up the meteorite and added water.
I found this cute ad:
How does your garden grow?
Medical technology keeps advancing.  Lenses have been produced to magnify, concentrate light sources, for photographic applications, and a host of other usages.  Benjamin Franklin is credited with the invention of bifocals, which gave 'new vision' to the reading population of the 1700s.  Contact lenses came along in the 20th century to replace glasses worn on the bridge of one's nose.  Eye surgery to correct vision impairment has been steadily changing over the past quarter century.
Here's a story about a new intraocular lens that may be "music to the eyes" of our aging population (you'll have to pardon the rather bad pun I'm using…I couldn't resist!)  Introducing the
WHAT ARE INTRAOCULAR LENSES?  An intraocular lens, or IOL, is a lens that is surgically implanted to replace the natural lens of the eye, following cataract extraction. There are numerous styles of IOLs.  The Symfony lenses are made of plastic and should, in theory, last a lifetime.
Visit the TECNIS site for more information about the product and its availability in the U.S. and abroad.
If you're pursuing a career in the burgeoning healthcare field, what advance will you bring to our future?
There has been a great deal of media attention focused on gun control in the U.S.  Accidental shootings have claimed the lives of children and parents.  Gun deaths of law enforcement officials have also been making headlines every day.  Whichever side of the argument you are on for gun regulation, you know that the legal proceedings following these events are complicated and costly (not to mention heart-wrenching!)
Here's some tech that could prove very useful in cutting through the "he said…, she said…" of witness testimony – regardless of who the victim is.  A product beginning to come to market is a chip that can be inserted into the handle of a gun to deliver data about when a firearm is outside of its holster, when it's fired, what direction it is pointing, and where it is located.  There will be controversy about it, that's undeniable – do YOU have an idea for a product that might be an alternative?
See

both

sides of the argument about who needs protecting in these two articles…
Cutting edge technology called Lybra is a tire-like rubber paving, which is designed to convert the kinetic energy produced by vehicles into electric energy. It has been developed by an Italian start-up Underground Power, founded in February 2011.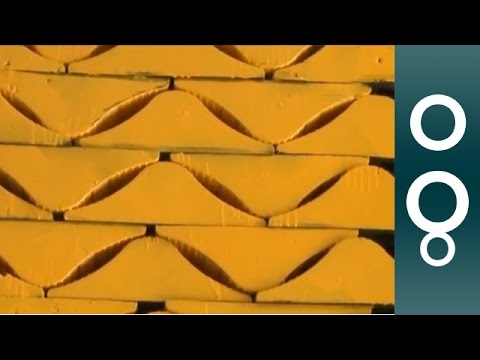 Developed in cooperation with the Polytechnic University of Milan, Lybra operates on the principle that a braking car dissipates kinetic energy. The edge-cutting technology, in its turn, is able to collect, convert this energy into electricity and pass it on to the electricity grid. In addition to improving road safety, the device upgrades and promotes sustainability of road traffic.
According to the team of engineers, a chain of 10 devices located at a rather busy roundabout would be able to produce 100 thousand kWh per year. Just to compare, the same quantity of energy is produced by 19 tons of oil – that's enough to meet the annual power needs of about 40 families.
It seems that places that were traditionally thought of pollution-filled places, have sparked inventive ways to go greener.  Do you have any ideas to turn a typical pollution-ridden area into a green hero?