Smarter Planet
Saint-Gobain has sponsored 7 student teams in the Solar Decathlon Europe 2014 challenge.
The aim of this international academic architectural competition was to improve education and research in the fields of sustainable architecture and solar energy. This year, 20 student teams representing 41 universities from 16 countries and three continents have presented full-scale prototypes of the sustainable, comfortable, innovative and affordable solar energy houses they designed.
Take a look at the top contenders: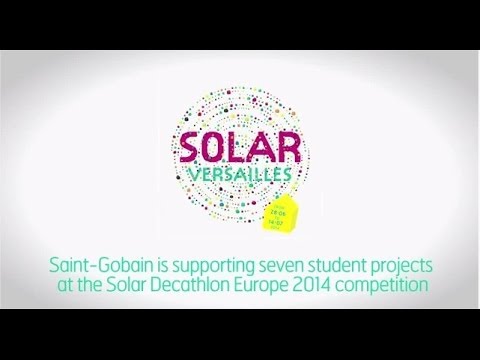 As soon as all the materials were gathered to start the next phase of the project, pots were prepared and filled with dirt for the growth study. Research is being done still as to what amount of rye grass per pot to add, however, ratios of how much nutrients to give the plants has been decided. With all of the specifics with all the specific steps still being decided, here is a series of images to illustrate what was carried out so far.
Sri Lanka – formerly Ceylon.  Geographically and historically significant for a period spanning over 3000 years.  Not often on the front pages of the US or even the European newspapers recently.  Diverse culturally, linguistically and religiously.  Deep traditions and tales of both prosperity & poverty.  Ever evolving with the rest of our spinning planet…
(take note of the many joint agencies in the city of Columbo and beyond mentioned in the article – all united in a vision of cleaner, greener planning and viability)
Click the emblem to learn more about this beautiful and exotic island country in the northern Indian Ocean 
Before now it would take 2 hands (all 8 fingers and 2 thumbs) to screw in a light bulb.  1 set to hold the new bulb and the other to unscrew the spent bulb, then screw the new bulb in.  Well, things are changing.  Thanks to research at MIT you'll have a couple of extra fingers to accomplish more with more.  You can use the robot fingers to hold that new bulb and your fingers on one hand to unscrew the bulb.  Now what to do with all of those biological extras…
Here's That Extra Pair of Robot Fingers You've Always Wanted
Most people think of a hotel as a place to eat and sleep when traveling. But a new ecosystem is developing with people sharing things with total strangers – even their kitchens, spare bedrooms and cars!
With the use of mobile apps and websites, owners with stuff connect to the people who need that stuff. This new trend puts money in owners' pockets for things that were otherwise going unused, and the "renter" usually pays a much cheaper rate.
For those with a limited budget – this really expands their ability to "see the world" on a shoestring!
Planning your next destination?