Student Projects
…. but something else quite unexpected.  Remember video cassettes, those big black boxes that played pictures? They were the ancestors to DVDs. They no longer have to occupy our landfills – some 4,000 of them have been used to build a house, along with two tons of denim jeans, 2,000 used carpet tiles and 20,000 used toothbrushes.
Britain's first house made almost entirely from rubbish is based at the University of Brighton. From the kitchen counter made from coffee cups, to the stairs made from paper, this live research project will pave the way for entrepreneurs to find sustainable ways to construct housing.
The construction industry currently discards 20% of everything it uses, meaning that for every five houses built enough waste is generated to build one extra house.
As the cost of raw materials continues to rise, the UK's first A rated energy-efficient building made from waste, may be the first of many.
Would you want to live in one of these energy-efficient houses, or better yet, would you like to be credited with building one?
In just under a week's time, students from the University at Buffalo (myself included) will be visiting a local elementary school to teach the first graders about recycling. This is part of an educational outreach project for the University at Buffalo's chapter of Engineers for a Sustainable World (ESW)- a national environmental organization. Our goal is to simply teach the students what and how to recycle so that future generations will be more environmentally conscious.
Our day will start out early, arriving at the elementary school at 8:30 am, prior to the students' arrivals. Throughout the day we will have a total of five classrooms to visit (and over 100 students)- we're definitely going to have to bring the energy! We will start our lesson by asking the students what they know about recycling to stimulate some discussion on the topic. After teaching the students what items should be recycled, we will play a game with the entire class. The game will be on an interactive poster that each classroom may keep, hand-crafted by the members of ESW. Each poster is divided into three sections representing a trash, recycling, and compost bin, and the students can sort pictures of various items into their respective bins.
We hope that these activities will keep the students engaged and interested- six and seven year olds can be pretty unpredictable. Stay tuned to see how everything went!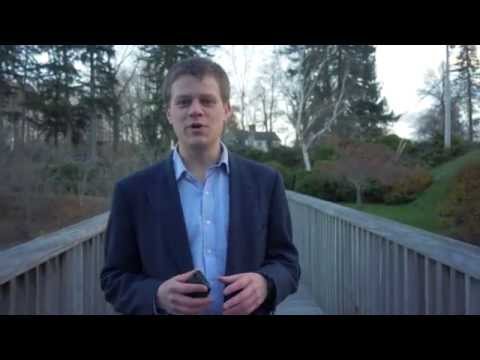 Moths have a bad rep.  They chew holes in winter garments or leave brown staining behind.  They can be annoying when fluttering around your home at night, attracted to every lightbulb that's burning.  In the Dakota fields in the U.S., they can be so numerous at night that you think you're driving in a summer snowstorm (I experienced this while driving cross-country – believe me, I've never needed my car washed so badly!)
There's some new tech that is hoping to give moths a "new mission" in life.  Research is ongoing at North Carolina State University to create drones – not mechanical, but living.  Dr. Alper Bozkurt is an assistant professor of electrical and computer engineering at the university and developed the technique with Dr. Amit Lal from Cornell University. It involves attaching electrodes to a moth while it's changing from a caterpillar, a methodology named Early Metamorphosis Insertion Technology (EMIT).
The goal: remotely-controlled moths, or "biobots," for use in emergency response, such as search and rescue operations.
Read an op-ed piece by Diane Shipley featured on the shinyshiny site that speaks up for the 'rights of the moths': Might bionic moths be the future of disaster relief?
And another article on the Kurzweil  site with some keen observations by readers giving their thoughts on the tech:  Remote-controlled cyborg moth 'biobots' to monitor emergency-response operations
Are pesticides really helpful to producing more strawberries? Researchers are trying to find out.
The projected is funded by a $172,663 USDA specialty crop block grant administered by Florida Dept. of Agriculture and Consumer Services, led by Cecilia Nunes, an assistant professor in USF's department of cell biology, microbiology and molecular biology. This project initially made headlines in December, 2013. This initiative is still underway, and it will continue for an estimated 2 years.
She is working with Natalia Peres of UF's Gulf Coast Research Center, where initial research on the reduced use of pesticides by strawberry growers was already underway. Nunes and Peres are working with a Florida grower to produce side by side strawberry crops – one grown with the customary levels of pesticides, the other reduced by 50 percent.
The project is still underway, so there is no definitive conclusion. The important part, however, is the question this research is trying to answer. Researchers want to know what change in already applied methods may be a positive one in the future of farming. For example, the reduction of pesticides may allow for more or equal strawberry production. In that case, farmers will have the information they need to safely move ahead with safer practices for the environment and their own bottom line. Farmers use pesticides to kill pests, and the potential problem farmers face is using too little of the pesticides they currently use. This study will provide critical data for strawberry farmers, if reducing pesticide utilization actually doesn't change the outcome farmers want to see.
- See more at: http://highlandstoday.com/list/highlands-agri-leader-news/usfuf-researchers-explore-path-to-better-strawberries-20131225/#sthash.eg5WCkRc.dpuf