Student Success Stories
Fourteen flooring tiles from London-based clean-tech company Pavegen Systems were installed outside the Saint-Omer subway station in northern France. The tiles, each roughly 7 by 24 inches, generate renewable electricity from the otherwise wasted energy of footsteps.
When a walker's foot makes contact with the tile, it bends inappreciably, depressing an average of five millimeters each step and creating approximately seven watts of converted kinetic energy in the process. The slabs, made from 100 percent recycled rubber, can store energy for up to 72 hours via small built-in batteries.
"I realized that although wind and solar alternatives were progressing exponentially, they were inefficient in urban environments due to high-rise infrastructure and pollution," he says. "Given that 60 percent of the world's population would be residing in urban environments by 2030, I decided to investigate further. I discovered footfall as an untapped, renewable resource that is efficient, constant, and literally all around us, to be used when and where it is needed."
The tiles were also installed at the Simon Langton Grammar school in Kent, UK. Check out the students' reaction to this exciting new technology: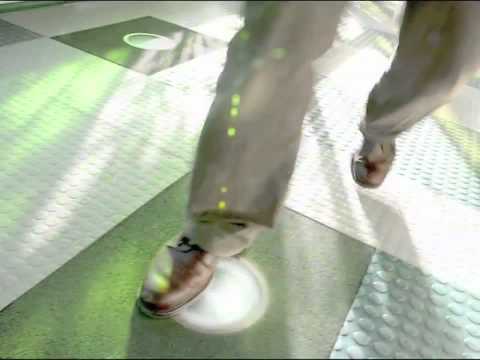 This is a win-win situation for all involved: the students who get inspired to think of ways to contribute to a smarter planet at a very young impressionable age, the company looking to expand operations into different venues to capture greener energy production, and, of course, the entrepreneur who profits from this great new technology!
What a great world we live in – that young minds can shape a very (literally) bright future!
According to the World Health Organization (WHO), air pollution is now the biggest global environmental killer.  Poor air quality can cause people to die early due to strokes, heart conditions, cancer, and other health issues and it's taking a toll on our children.
University of California – Riverside's Bourns College of Engineering students have calculated that for the low cost of $5.00, your home could be transformed into a smog-eating house that could eliminate pollution-causing nitrogen oxides from the air just by sitting there. They have determined that a coating of titanium dioxide (TiO2) costing about $5.00 on a typical home's roof would remove the nitrogen oxides emitted by a car driven 11,000 miles yearly.  Read more…
Some cities around the world have also tackled this problem with air quality, using truly advanced technological solutions.
Read more about the advances around the world to improve air quality
Wouldn't it be a great to be on the leading edge of this revolution to clean our air!
While cricket consumption isn't new in the world, the western world has not embraced this way of eating.
In the year 2050 it is estimated that the Earth will be populated by 9 billion people. A sustainable alternative to meat production that will produce enough for everyone, without posing additional stress on the environment is being sought. One such protein source is insects.
Insects have marginal environmental impact. They produce virtually no methane, reproduce extremely quickly, and require minimal feed, water and space. It is estimated that crickets are 20x more efficient to raise for protein than cattle.
eXo, a new start-up in Brooklyn, NY is banking on the success of their protein bars which are made with cricket flour. Their mission is to "normalize insect consumption". Two Brown University graduates think they have created the perfect food item that American's will find palatable.
Stockholm is really ramping up their cricket production with plans to create InsectCity and BuzzBuilding.
Do you embrace this food source? Will you make it a part of your daily diet?
Sometimes leaving the path you've chosen can be so very positive!  Read the post by Lavina Melwani on LinkedIn about these two former U Cal Berkeley students, Nikhil Arora and Alejandro Velez, who've gone Robert Frost and 'diverged' with wonderful success…
Trash Collectors or Environmental Superheroes?
Visit their website and learn more:  Back to the Roots