Student Success Stories
UC Berkeley students lead the way on another continent…
"In collaboration with researchers at the agency and at the Lawrence Berkeley National Laboratory, Wu and Deshmukh are working with officials from 22 countries in eastern and southern Africa to identify zones that are well-suited for development of electricity production from wind, solar, and geothermal energy."
One only has to look to the heavens to realize the latest in wind energy.
Altaeros Energies' mission is simple – to deploy the world's first commercial airborne wind turbine to harness the abundant energy in strong, steady winds at higher altitudes.  A newcomer to the wind energy field, Altaeros Energies was founded in 2010 at the Massachusetts Institute of Technology.
Yes, that strange-looking, helium-filled winged gray doughnut with the propeller-like blade in the center is a wind turbine – a Buoyant Airborne Turbine, or BAT, to be precise. And it just may be the answer for supplying energy to under-served regions, as well as providing cheaper and safer wind energy to the United States.
This new design for a wind turbine grew out of someone's daydreams – why not explore yours….
Rahul Sainani (LinkedIn) is an Electronics Engineering student with a passion for developing Smart Applications.  Tarun Sainani (LinkedIn) is an Entrepreneur in Knowledge Based Service Systems – Mobile Augmented Reality Solutions.  Together they have helped Students for a Smarter Planet put up an app for service-science.us. Here is their website – World Around Me.
Here's a short talk by Rahul telling what it's like to be an entrepreneur.
Rahul is on Twitter.
We are glad to share student success stories from 2012!
IBM / IEEE Smarter Planet Challenge Winners:
University of Michigan with project "Guatemalan Woven Wind Turbine"
Team leaders: Nils Stannik, Allison Wong, Jae Nam, Charlie Kosuth, Alec Elsen, Jake Graham, Omar Bennouna, Tommy Pendy, and Michelle Fernandes.
The team will develop and use a wind generator made from local materials in Nueva Santa Catarina Ixtahuacan, Guatemala to empower women, promote renewable energy, and help educate the children of the village. The main audience of the project is middle school-age students in Nueva Santa Catarina Ixtahuacan and will provide students with an interactive learning experience. Local women will be involved in the design and weaving of the turbine blades, giving them opportunity to use their skills and possibly improve their earning capabilities. See the entry here.
Penn State with project "Robots for Disaster Relief "
Team: Randy Schur, Alfredo Ramirez and John Workinger.
In order to increase high schooler's interest in the STEM subjects, this team will develop a curriculum to teach concepts in robotics and demonstrate how they could be used in real life, with illustrations related to disaster relief. In class, after a short presentation, the students will break up into teams, which will be tasked with navigating a maze with their own robot, built by the Penn State team. One the robots and course is built, everything can be reused by engineering ambassadors in many more schools. See the entry here.
Nanyang Technological University, Singapore with project "Social Cops – Transforming Individual Problems into Community Problems"
Team: Prukalpa Sankar, Harjoben Singh, Varun Banka.
Social Cops is an Open Web and Mobile Platform where Citizens, NGOs, City Councils and Corporate come together to solve civic issues ranging from uncleared garbage, potholes on the road, leaking drains and dangerous electric poles. See the entry here.
University of Nebraska, College of Engineering with project "SEER"
Team: Hong-Yen Hoang, Robert Boulter, Sara Shinn, Marc McCaslin, Timothy Struble-Larsen.
The goal of this project is to create a television system with which multiple users can view simultaneous videos from separate sources, all on the same screen. The project encompasses creative design, multidisciplinary team work, signal processing, circuit analysis, circuit design, and circuit construction. Students would be given system requirements, and be told to design circuits that meet these requirements. They would then be expected to build and test these components, given the necessary materials. The students will learn and practice design processes. See the entry here.
University of Nebraska-Lincoln with project GIS-based Wind Farm Suitability and Planning Study
Team: Salman Kahrobaee, Dingguo Lu, Tarlan Razzaghi, Anthony L. Nguy-Robertson, David Gibbs.
Increasing the use of renewable energy sources, such as solar, wind and geothermal, reduces the dependency on fossil fuels, and generates long-term reductions in these emissions. This group intends to (and has practiced in New Hampshire) use cost-efficient and simple ways of doing suitability and preliminary planning studies for wind farms. The availability of the GIS data in different geographical layers provides a good opportunity for wind farm investors to remotely perform wind farm suitability and planning studies with variety of details, more efficiently. See the entry here.
Honorable Mentions
Florida Tech: Amit Bedi, Andrew Raharjo, Dan Dan Zhao, Shiyu Zhao.  Smart Energy Saving System
Boston University and Cambridge College: Enes Bilgin, Bowen Zhang, Enver Bayazit. Real-time Control of Smart Building Electricity Consumptions to Provide Market-based Regulation Service
University of British Columbia: Oscar Lee, Mauricio Reis, Yohan Jeon, Suri Dong, Kitty Wong. Organic Waste Diversion Bin
University of New South Wales: Joseph Gauthier, Peter Slattery, Chen Wang, Sean Young. Foodinger – encouraging healthy habits
National Institute of Technology Karnataka: Chandramouli Sharma, Vivek Yadav, Madhuri Shanbhogue. Interactive Environmental Science Platform
North Carolina State University See their video. Students made a solar powered method to detect and warn about traffic in areas of low visibility. Congrats to Andrew Taylor of Electrical Engineering; Bishal Sharma from Electrical & Computer Engineering Keith Wilcox of Electrical Engineering and Lindsay Parker from Electrical & Computer Engineering. Here's how they did it.
San Jose State University Sbona Honors students Tarek Masri, Jasmine Ricks and Firouzeh Davoodi pulled sentiment data about IBM from Facebook, Twitter and YouTube, learned how to install and use the analytics program SPSS, and prepared a really cool report and recommendations for us. IBM is able to use the report to understand a little more about our relationships with clients and the population in general.
August 2012
Students for a Smarter Planet proudly sponsors the 2013 Mobile App Challenge at UC Merced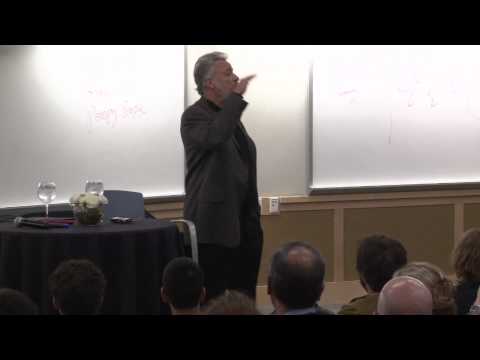 May 2012
San Jose State University Sbona Honors program project team: Rich, Ciara and Alex produced this video after surveying their fellow students about what's engaging in corporate videos. What makes a video 'good'? How can they connect to student needs? Great job and great recommendations by this team.
April 2012
The Second Annual USA Science and Engineering Festival (USASEF) is the largest celebration of science and engineering in the Unites States, allowing visitors of all ages to explore the ways science and engineering influence our lives. This year's festival is organized into tracks based on the National Academy of Engineering's (NAE) Grand Challenges for Engineering: a set at 14 challenges facing our nation in the 21st century, and the event will feature over 1,500 hands-on activities and 75 performances, all representing a different Grand Challenge. In honor of the Grand Challenges festival tracks, the NAE and IBM's Students for a Smarter Planet have partnered with the University of Texas at El Paso IEEE Computer Society LEAD Student Chapter and the i-Developers student organization to develop a Grand Challenges Passport mobile application that will allow users to collect digital stamps through scanning QR codes at the festival. Each digital stamp will represent the completion of one exhibit in each Grand Challenges track and, after scanning at least 10 QR codes, the app will direct the user to a festival location where the user will enter into a raffle. The mobile app is designed to engage students and encourage them to learn more about the Grand Challenges for Engineering.
IBM and UTEP sent the students on this team to Washington to attend the fair in person.
2011 was a great year for Students for a Smarter Planet. Students worked on projects ranging from solar panel system to automatic waste sorting system and smart parking.
You can see Extraordinary Student Success Stories posted by Olin College of Engineering from The Grand Challenges Regional Summit here.
Also, 6 projects are winners in the IBM/IEEE Smarter Planet Challenge 2011, which was to create projects that would enhance curricula by providing ways that students can learn by doing.
Massachusetts Institute of Technology
Fareeha Safir,Heather Beem,Edward Burnell,Deborah Hanus
In this exercise, students will build a functional solar panel system. The lessons are designed to help students learn about renewable energy, rural development and large-scale systems. Creative design thinking and collaboration are key
elements. It can be executed in developing countries as well.
University College, Cork
Fiona Edwards-Murphy, Amy Long, Maura Carol Power, Killian O'Connell, Siobhan O'Connor
This team proposes to use Body Area Network and mobile technology to reduce cost and improve quality of health care in under-developed geographies.
Boston University
Yanfeng Geng, Mikhail Gurevich, Andrew Ochs, Ted Grunberg
Propose to build a new "smart parking" system which receives a driver's parking request and allocates best parking space for him. In contrast with Parking Guidance and Information (PGI) systems, this system changes from "driver parking and searching" to "smart parking allocation" using the programs designed to optimize driver requests and available spaces.
Tufts
Weiyi Zheng, Yorman Garcia, Farhan Shaukat, Taylor H. Perkins
Created a project for high school students to learn about C and Arduino programming skills; GPS coordinates system; hardware assembly and taping ability; and basic video editing in order to program a drone to fly over a predefined
set of waypoints with the option of taking video or set of pictures along the flight path.
Amritha Vishwa Vidyapeetham
Neha Tadimeti, Ushma Unnikrishnan, Athira S, Sreeja K, Amritha K Ku
Building an automated waste sorter which sorts waste into various categories like metals, hard plastic, soft plastics, cloth, paper, etc. The waste that is initially fed into a blower is passed throughh four different sorting units: eddy current separator, triboelectric electrostatic separator, air classification unit and ion bombardment electrostatic separator.
National Institute of Technology Karnataka, Surathkal
Suhas GP, Ananthatejas R, Pramod GS, Yashwanth KP
Will build a website which helps people find the buses and routes between places in Bengaluru; the tool will optimize the routes and number of transfers (connections).
You can also be a winner! Nominate your project and we will let you know about our contests.