Sustainability
There is no doubt that the job market is changing. In this great episode of TED Talks economist Andrew McAfee suggests that mobile humanoid robots might actually take some of our jobs. How is it good news to us? According to McAfee it is a good news, because:
1. Technological progress is what allows us to continue to increase volume and quality of goods while prices go down;
2. Once the androids start doing some jobs we get freed up from drudgery and toil which creates an entirely different society.
"A society where the creators and the discoverers and the performers and innovators come together with their financiers to talk about issues, enlighten and provoke each other".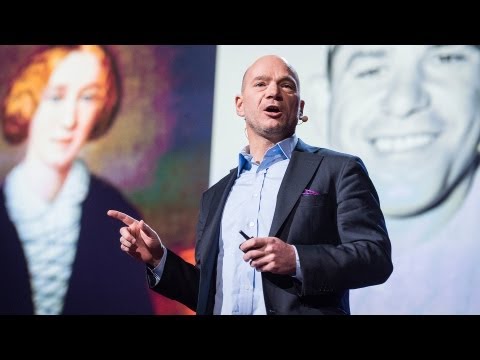 We have amazing new possibilities but they also create some concerns because part of the society will not be able to keep their jobs. It can be solved by encouraging entrepreneurship and teaching students appropriate skills but what can you do in order to have a sustainable career in the Age of Machines?
In a recent article published by Harvard Business Review, Monique Valcour states  that "a sustainable career is dynamic and flexible; it features continuous learning , periodic renewal, the security that come from employability, and harmonious fit with your skills, interests, and values". Moreover, "a sustainable career is built upon the ability to show that you can fill a need that someone is willing to pay for".
In my interview with STG CTO for Public Sector Timothy Durniak, when I asked him how he managed to build a successful career with IBM for more than 31 years he said "I knew that it was important to be T- shaped as well as Comb-shaped, that is why I continuously improved my skills". Along the way he has been a software developer, solution tester, information developer, solution architect, solution trainer, help desk leader, methodologist, process engineer, project manager, infrastructure architect and enterprise architect. Having seen all sides of what it takes to deliver uniquely positioned IT solutions, Timothy Durniak now serves as Chief Technology Officer for Public Sector of the Systems and Technology group focusing on government, smarter cities and education industries within that. He constantly develops new skills based on what value he can bring to the company. The secret of doing so successfully is the method he is using.  He takes an expertise in one set of "teeth" of his "comb" (enterprise architecture, infrastructure architecture, system thinking) and applies it to similar problems in another domain (modernizing social services) thus creating a new portion of the "comb". which is the perfect example of the comb-shaped thinking.
Being Comb-shaped requires broad base with multiple expertise areas which gives the shape of a comb. Those skills are hard to maintain but they would help you to be in charge of your career.
If you would like to craft a sustainable career in the age of Technology and Information:
Think of yourself as your own career advisor.  Learn new skills to become specialist in many areas. Craft your career choices based on where technology is going. Don't get stuck with one specific role;
Find ways you could add value to your employer and propose solutions;
Seek opportunities to work with people who can teach you something, seek for a mentor who would inspire and direct you the right way.
Guest Editor: Saule Simonaityte
Most renewable energy technologies have one problem in common: they do not generate power in a constant and reliable way matching the consumers demand. For example, solar panels only generate electricity with sun light during the day and wind turbines only operate when wind is blowing strong. Therefore, with these new sustainable but intermitting technologies, power needs to be stored for times when electricity is not generated.
One possibility to store electricity are batteries. However batteries are expensive, making it financially unattractive to store clean energy. But this fact does not prevent T-shaped people to think about ways how to solve the problem. As described in a Technology Review online article, a possible solution could be smart software that enables batteries for various types of functions, such as regulating voltage levels or trading energy. These different functions generate multiple sources of revenue, making a business case possible.
I find it fascinating how people connect different service systems to create innovative solutions. In this case, the service system of software is used to make the service systems of batteries and renewable energy more competitive. Ultimately, this interdisciplinary thinking could help to make clean energy a success and the world a better place.
Guest Editor (AH)
The era of commercial Zeppelin flights ended in 1937, when the Hindenburg caught fire while landing. Yet the dream of airships is alive. Occasionally they can be spoted in the sky, for example at big sport events. In 1996, the German company Cargolifter was founded with the aim to build giant Zeppelins that can carry cargo of up to 160 tons. Apparently the market was not ready for heavy cargo airships. Eventually the company had to file insolvency due to missing funding in 2002.
Now a new promising attempt is made. Areoscraft is "launching a new century of aviation innovation":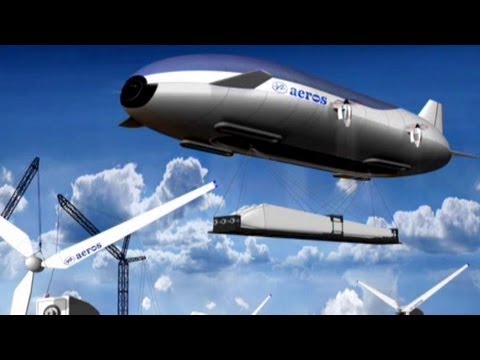 Still Areoscraft has to prove commercial feasibility. If successful, Zeppelins can create a smarter world and potential applications are only limited to imagination. The service system of airships could revolutionize multiple sectors. They could be used to generate electricity from wind turbines in altitudes where wind is constantly blowing. Or they could be used as wireless internet and telecommunication antennas, covering huge areas.
Sounds too futuristic? Not for Google. They are working on balloons exactly for such purpose. But see for yourself:
  For what else can we use Zeppelins or Balloons?
Guest Editor (AH)
In my previous post, I talked about the ultra-efficient solar panel which is 50% efficient versus the current solar panel we have today which is only 20% efficient. Moving on from there, there are much bigger things, more innovative technologies, and more breathtaking breakthroughs which will be introduced to us this year.
MIT Technology Review presented a compilation of the top 10 breakthrough technologies of 2013. According to the editors, their definition of a breakthrough is simple. It is "an advance that gives people powerful new ways to use technology."
Their compilation includes memory implants and prenatal DNA sequencing. How cool is that?
So before anything else, here's MIT Technology Review's top 10 breakthrough technologies of 2013.
Guest editor: Kristine Rowan
A key field of renewable energy is solar power. Currently, solar panels are 20% efficient at converting energy of the suns rays and most of the energy is lost as heat. What if this is changed to 50%? Dr. Atwater, Professor of Material Science and Applied Physics at Caltech, believes his lab is on its way to designing
a solar panel which can more than double the current efficiency of panels
. It is believed that this kind of breakthrough will change the entire dynamics of renewable energy. It will also drastically lower the cost of solar panels, and increase the usage of solar power.
Dr. Atwater and his team developed three designs of solar panels which can make it possible. All the envisioned designs are much simpler than many electronics available in the market and hence he is confident that once the prototypes are fabricated and optimized, the commercialization would be a success.
Dr. Atwater also believes that achieving ultrahigh efficiency in solar panel designs ought to be made a priority goal in the industry in order to bring down the costs of using solar power. Solar panel prices have been decreasing over the past few years but the scope for further reduction in prices are limited because most of the costs now are associated with things like wiring, labor, land, permits etc. Thus, increased focus on new breakthroughs, which make panels more efficient, would enable fewer panels to be used and thus lower the costs such as hardware and installation involved.
So how does Dr. Atwater's solar panel work? Here's an illustration:
What do you think of this breakthrough? Let us know what you think!
Guest editor: Kristine Rowan