Sustainability
Although most of us are, at all times, peripherally aware of the food shortages around the world, there are those who are constantly addressing the needs of the hungry.  Charities, governments, and individuals make concerted efforts to alleviate the challenge of feeding the globe's inhabitants.  Here are a few links to stimulate your thoughts on what you may be able to contribute through your own work…
Permaculture is a philosophy of working with, rather than against nature; of protracted and thoughtful observation rather than protracted and thoughtless labor; and of looking at plants and animals in all their functions, rather than treating any area as a single product system. —Bill Mollison
From The African Moringa and Permaculture project:

Food Forests

, an idea pioneered by permaculture, draw upon the examples provided by natural native forests and carefully incorporate non-aggressive exotic varieties.
Creativity is helping drive new solutions that help  conserve water and ensure safe, clean supplies. Read about three ideas awash in innovation.
Finding New Signs of Water
In Peru, some researchers are creating advertisements that can make your mouth water. Scientists at the Universidad de Ingenieria y Tecnologia in Barranco and a local ad agency worked together to build a modified billboard that harvests and purifies the area's humid air and wrings it out to produce safe drinking water. All that happens thanks to a reverse-osmosis system that circulates the air through air filters, a vapor condenser, a carbon filter and a cold tank. The resulting clean water is collected in a tank with a spigot, where locals can fill up. The billboard is capable of purifying 100,000 cubic meters of urban air a day, according to the university.
A Conservation Idea That Sits Well With Citizens
Residents of Mumbai, India, can relax a bit more about water conservation. That's because Dutch-Chinese architectural firm MARS, in collaboration with the BMW Guggenheim Lab in Mumbai, has created an outdoor "sofa" for parks that doubles as a rainwater collector during the wet season. Designed to resemble a Chesterfield sofa, the Water Bench is made out of recycled plastic whose seams and grooves divert rainwater to "buttons" that act as water inlets. From there the water flows to a tank inside the sofa. The water then can be used in the dry season to irrigate surrounding parks and grounds where the bench is located, reducing consumption of local supplies.
A Fairy-Tale Story Ending That Holds Water
This clean-water solution is one for the books. WATERisLIFE, a nonprofit group that provides drinking water and sanitation to schools and villages in developing regions, has created the Drinkable Book. While the book's pages are printed with food-grade ink that offer tips on safe water habits, they also can be used to filter and purify water. The new technology, developed by researchers at Carnegie Mellon and the University of Virginia, uses coffee-filter-like paper that's coated with silver nanoparticles, which kills diseases such as E. coli, cholera and typhoid on the spot when water is poured through it. Each book costs only pennies to produce and can provide clean water for as many as four years.
For more inspiration on how smart innovations in water are improving citizens' lives, read the post When a Smart Tool Helps East Africans Tap Into Safe Water.
Do you know of other water innovations that are making a difference in communities? Sign up here, tell us about it and help change the world for the better.
National Aeronautics and Space Administration (NASA) has "launched" a public challenge with the aim of innovating technologies vital for the establishment of a colony on Mars. The agency is focused on a mission to the Red Planet, and has already taken the first vital steps. However, while simply reaching Mars with a cargo of healthy astronauts would be a monumental triumph, maintaining a permanent presence on so inhospitable a planet could prove to be a much greater technological challenge.
Maintaining a colony on the Red Planet will prove to be a leviathan challenge, compounded by the knowledge that should a catastrophe occur, the nearest aid sits roughly 140 million miles (225.3 million km) away. At best estimates, the shortest periods between resupply missions from Earth would be around 500 days. It is inevitable that much of the technology at the outpost will be reliant on resources from the homeworld, making any delays in the launch of a supply run a potentially life-endangering event.
The three most promising candidates will be granted a $5,000 USD minimum award.
So here's the challenge to you:  submit an idea for one or more Mars surface systems or capabilities necessary to achieve a continuous human presence on the Red Planet.
Click on the red planet to submit your idea(s):
If everyone knows that plastic is bad for the environment, why is it still so widely used?  Ecovative grows its packaging on the fibers of agricultural plants. The macromolecules that compose those fibers, and the mineral nutrients that are bound to them, can be recycled in your own garden and used to grow vegetables!
Not only is Ecovative changing packaging, but they are offering us the ability to craft our own products using their production method at home!  They offer a DIY kit where you can GIY (grow it yourself) which enables you to create your own custom-designed materials and products and help the planet in the process.
Take a look into the process: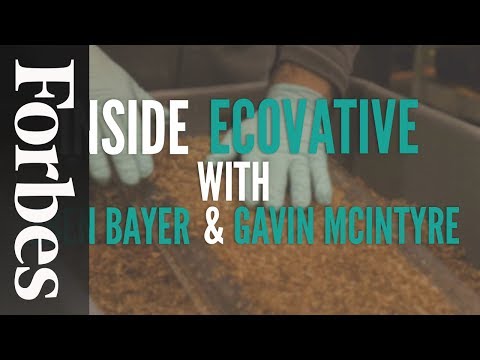 Do you have an application for GIY?
I've blogged about sustainable farming methods and even farming on the moon, but the article I recently read made me think even more deeply about agriculture and how we can most efficiently use resources here on earth to produce the vast amount of food needed to feed our planet's inhabitants.
Sky Greens is the world's first low carbon, hydraulic driven vertical farm using green urban solutions to achieve production of safe, fresh and delicious vegetables, using minimal land, water and energy resources.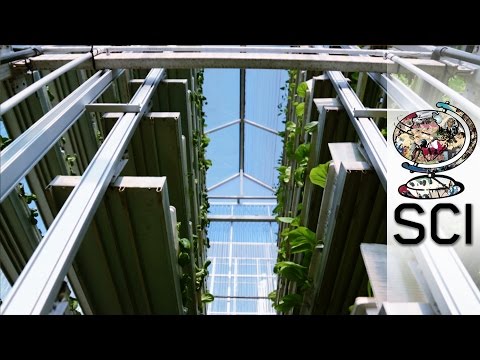 It only takes one idea to create a truly sustainable, profitable solution to a known problem.  Do you have one simple idea?