Transportation systems
theguardian has reported that when looking for "renewable energy", there have been developments in transportation using food waste items.
Hormel Foods reports that it takes one pound of bacon grease to produce one gallon of fuel (4.5 litres), which can cover between 75 and 100 miles on a motorbike. If you happen to be behind the motorbike during one if it's rides, you can enjoy the scent of bacon during the trip! Careful, it might make you hungry enough to stop along the way for breakfast.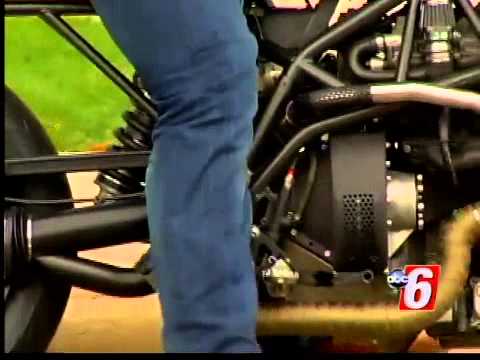 I'm going to see if research has been done regarding potato peels – like the ones that I frequently discard – maybe they can power my alarm clock
Just following the People's Climate March in NYC, Rick McGahey, who teaches economics and public policy at The New School, published an CNN Opinion article.
In the article, Rick tries to debunk the notion that helping our environment would hurt our economy. Though transitioning would cost more, the end result would actually create new US jobs.  Studies have shown that for every $1 million of investment in clean energy, the U.S. can create 16.7 jobs compared with only 5.3 jobs from fossil fuel investments.
Read the article here.  Where do you weigh in with this debate?  And, more importantly, do you have the expertise for one of these newly created jobs?
I am a self-proclaimed chocoholic and couldn't resist the chocolate temptation when I ran across this exciting use of chocolate.
I would have a tough time resisting the urge to drink the fuel (since, after all, it was derived from chocolate production)….
This started as an idea and grew into a viable, sustainable solution to production waste. Any ideas floating around about how to use the by-products of cotton candy production
3D Printing is going off-roading – or, more accurately, off-Earth-ing! Thanks to some really intense work done by

Made In Space

for NASA, the
While there are many unique challenges inherent in this endeavor, the aim is to provide a means for parts replication, food production, and other 'manufactured' items on-site in space to lessen the weight of the provisions which astronauts have been carrying from necessity in previous space missions.
Here are some other articles from various sources about the topic:
Can you offer your skills to address some of the hurdles that must be overcome to make this a viable reality for space travel?  And maybe take a trip among the stars yourself??
Children love to imagine flying far above the world with just 'faith & trust – oh, and a little bit of pixie-dust'.  For right now, we still need a vehicle to get us airborne…but, here's some tech that may change the game…  Is your work with Cognitive Computing similar?  What other applications can you envision for this 'thought controlled' headgear?  Take a few minutes to look at the other research being done at these German Universities (links below).
A combination of four pictures shows test person Thiel posing with an electroencephalography cap at the Technische Universitaet Muenchen in Garching
MICHAELA REHLE September 11, 2014 4:57 AM
A combination of four pictures shows test person Niklas Thiel posing with an electroencephalography (EEG) cap which measures brain activity, at the
Technische Universitaet Muenchen
(TUM) in Garching near Munich September 9, 2014. The researchers from TUM and the
Technische Universitaet Berlin
(team Phypa) try to find ways to control an airplane with computer translated brain impulses without the pilot touching the plane's controls. The solution, if achieved, would contribute to greater flight safety and reduce pilots' workload. Picture taken September 9, 2014. REUTERS/Michaela Rehle (GERMANY – Tags: SCIENCE TECHNOLOGY SOCIETY TPX IMAGES OF THE DAY)
CREDITS: Reuters, Yahoo News, Facebook