Transportation systems
The University of Michigan Ann Arbor is taking driving to roads hitherto untraveled!  They're testing vehicles in a 'fake city' constructed on their campus under the auspices of the Mobility Transformation Center, a partnership with industry and government to lay the foundations for a commercially viable ecosystem of connected and automated mobility.  Read the story straight from the school:
Called M City, the one-of-a-kind facility will include a network of roads with up to five lanes, intersections, roundabouts, roadway markings, traffic signs and signals, sidewalks, bus facilities, benches, simulated buildings, streetlights, parked cars, pedestrians and obstacles like construction barriers.
The story is getting play from the UK tabloids as well…   The Fake City Helping Create Tomorrow's Cars
While it might seem like an image out of a Hollywood movie clip, the advances that are made on this "stage set" are hoping to lead to the implementation of a connected and automated mobility system on the streets of southeastern Michigan by 2021.
WOW – OSVehicle is gaining traction as an open source DIY electric car – check it out: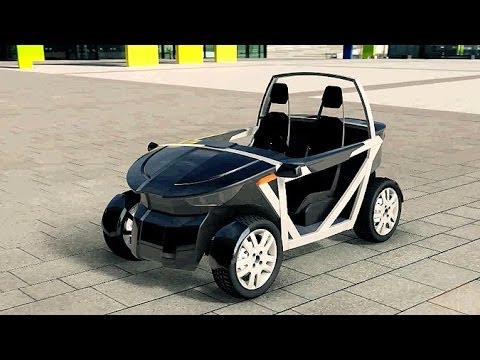 The OSVehicle, which comes in both two seat and four seat versions, can integrate a fully electric drivetrain, an integrated hybrid engine, or an internal combustion engine
They have a robust career page available here which lists some tech/engineering jobs that would put you on the leading edge of this great new technology!
Transportation is a tricky issue for countries around the world.  With increases in population, more and more bodies need to move from one location to another.  And 'the need for speed' is always at the forefront of everyone's mind.  Combine that with critical sensitivity to 'saving the planet', and you've got a recipe for… Battery-operated trains?
This test pilot in the UK may provide some of the answers – - -
"The eco-friendly battery-powered train will contribute to Network Rail's target of reducing the cost of running Britain's railway system by 20% over the next five years."
While this is just one of the projects that's out there, your home country may be thinking along similar lines.  You can find out about others by checking out this link:  http://www.railway-technology.com/projects/region/
Cutting edge technology called Lybra is a tire-like rubber paving, which is designed to convert the kinetic energy produced by vehicles into electric energy. It has been developed by an Italian start-up Underground Power, founded in February 2011.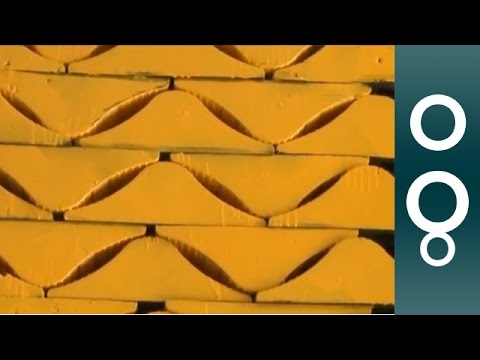 Developed in cooperation with the Polytechnic University of Milan, Lybra operates on the principle that a braking car dissipates kinetic energy. The edge-cutting technology, in its turn, is able to collect, convert this energy into electricity and pass it on to the electricity grid. In addition to improving road safety, the device upgrades and promotes sustainability of road traffic.
According to the team of engineers, a chain of 10 devices located at a rather busy roundabout would be able to produce 100 thousand kWh per year. Just to compare, the same quantity of energy is produced by 19 tons of oil – that's enough to meet the annual power needs of about 40 families.
It seems that places that were traditionally thought of pollution-filled places, have sparked inventive ways to go greener.  Do you have any ideas to turn a typical pollution-ridden area into a green hero?
Most people have not heard the term "particulate matter".  It is an extremely harmful emission created by all combustion engines, but particularly diesel engines.
The LeefH2 (Leveraging Energy Efficient Fuel with Hydrogen) system hopes to "make particulate matter emissions a thing of the past" and to help clean air by increasing the combustion efficiency of ALL combustion engines. Yes, all.
Imagine if a little bit of water could make your internal combustion engine run cleaner and more efficiently, and help it produce more oxygen than a tree. That's what the LeefH2 device is designed to help your motor do. HNO Green Fuels, the maker of the LeefH2, wants to turn your engine – and every other combustion engine – into an oxygen farm while reducing particulate matter and getting more power out of your fuel.
We're talking trucks, buses, trains, planes, ships, helicopters, tractors, ambulances, and all the other combustion engines you can think of!
Here's more detail about how LeefH2 operates:
Would you employ this new device into your vehicle to improve our world?