Transportation systems
Ok, so we've heard about hydroponic gardens, which grow vegetation without soil in a water solution rich with nutrients.
In a different twist, scuba diving company owner Sergio Gamberini and his son Luca have picked an even more unusual spot to farm:  under the sea, inside biospheres 6 to 9 meters (20 to 30 ft) below the surface, just off the Ligurian tourist beaches of the town of Noli, near Savona.
The Nemo's Garden project started in 2012 and continued through the next two summers. The three (now five) underwater biospheres were anchored to the seafloor and filled with air. Then, shelves were installed along with cameras and sensors that monitor the plants – bunches of basil (used to make Liguria's iconic pesto sauce) growing either in hydroponics or in soil.
Take a look at this latest video in the quest to find unique ways to solve the plight of agriculturally-challenged regions of the world: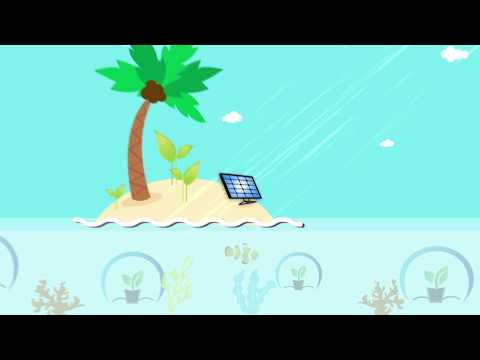 In a related story, the forgotten tunnels under London are being put to good use growing underground farms.
The "world's first underground urban farm" is set to start selling herbs and salads grown 33 m (108 ft) below the streets of London. Growing Underground is based in disused World War II tunnels.  At less than two miles from the city-center, it promises farm-to-fork produce in less than four hours.
The first phase of the farm is coming to the final stages of preparation for commercial supply and the crops being produced include pea shoots, several varieties of radish, mustard, coriander, red amaranth, celery, parsley and rocket.
How does your garden grow – do you have any new breakthrough ideas…..
Freedom includes the right to go where one wishes – unfettered and unafraid.  At least, that's the concept…  When one is hampered by a physical impairment, travel becomes more challenging.  A short walk can become nightmarish when you are unable to clearly see the dangers that lie in your path.
Read about Alex Deans, and his prize-winning invention.  On June 2nd, he received the 2015 Weston Youth Innovation Award from The Ontario Science Centre.  At age 12, he identified a need to be met and worked on his own to acquire the skills and knowledge to address it.
He's now 18, and the end result is:
Providing assistance for the visually impaired, the system works like a GPS, using ultrasonic sensors and smartphone technology to help in navigation for a human rather than a car.  To take on a project that was wholly altruistic in nature is truly remarkable.  Although the product is not yet available on the market, it is on its way.  And I, for one, am confident that Alex has more in store for us in the future!
Audi is making a new fuel for internal combustion engines that has the potential to make a big dent when it comes to climate change – that's because the synthetic diesel is made from just water and carbon dioxide.
The developer, Sunfire, claims that analysis shows the properties of the synthetic diesel are superior to fossil fuel, and that its lack of sulphur and fossil-based oil makes it more environmentally friendly. The overall energy efficiency of the fuel creation process using renewable power is around 70 percent, according to Audi.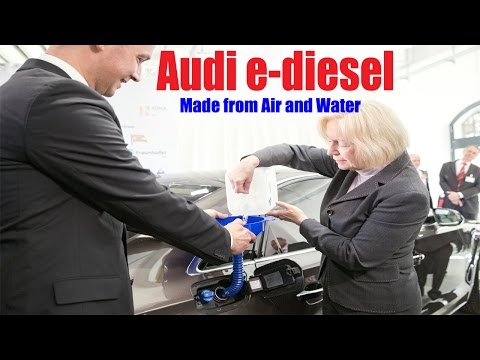 "The engine runs quieter and fewer pollutants are being created," says Sunfire CTO Christian von Olshausen.
It's reassuring to hear that great strides are being made in this energy field.  We can probably all admit that we are way too dependent on fossil fuels and would love to find a permanent solution to this massive problem.  Bravo, Audi, it looks like you are forging the way for a great fuel revolution!
Do you have any skills that can contribute to this burgeoning field?
Philips has announced that it plans to make 110,000 LED street lights in Los Angeles connected. The company will bring the lights online using new plug-and-play CityTouch technology. It is said to be quick and easy to install, and will allow the city's lights to be monitored and controlled via the web.  Los Angeles will reduce its street lighting energy consumption by up to 70 percent, by switching to LEDs.
The plug-and-play nature of the technology reduces the time and cost of programming and commissioning each fixture. Philips says the device can also reduce maintenance costs by around 20 percent, by automatically reporting faults.  And with reduced energy consumption comes reduced costs.
It would be pretty cool to be able to modify the lighting around my town!  Some streets aren't well lit which makes it hard to detect the wildlife that may be lurking in your path.
Not only is this technology saving our planet by reducing our energy consumption, but it's making it safer for it's inhabitants!