Transportation systems
An Asiana flight coming from Seoul crashed upon landing at SFO on July 6. I was shocked when I heard the news from my friend. We were driving in a car over the Golden Gate Bridge, returning from a camping trip. Luckily there were many survivors. Back home I saw an animation from the crash on Youtube: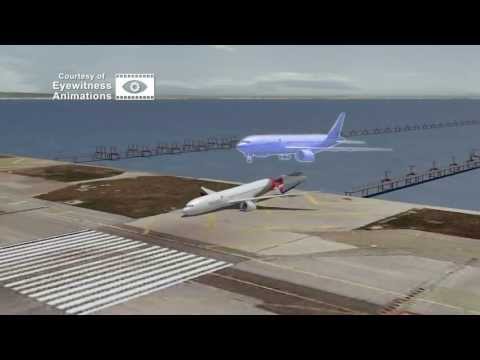 The animation shows the airplane approaching for landing. The plane sinks too fast and crashes onto the runway. The tail breaks up and the rest of the body slides over the runway. The airplane starts to spin when the left wing touches ground. Then the air flow seems to lift the whole airplane. Maybe it was pure luck that the plane did not flip over.
I immediately asked myself, what would have happened when the wings were blast away during the crash, similar to an airbag that inflates during a car accident? My guess is that the body of the plane would just have slid until it stopped. The dangerous turning of the plane might could have been avoided.
Unfortunately aviation is outside my area of expertise. Therefore I can not tell if would be possible to build in a "Wing Blaster", that would avoid uncontrolled spinning of the plane during a crash. Anyway, this is what T-shaped thinker do. They think about ways to improve things by connecting service systems inside and outside their expert knowhow.
Guest Editor (AH)
The era of commercial Zeppelin flights ended in 1937, when the Hindenburg caught fire while landing. Yet the dream of airships is alive. Occasionally they can be spoted in the sky, for example at big sport events. In 1996, the German company Cargolifter was founded with the aim to build giant Zeppelins that can carry cargo of up to 160 tons. Apparently the market was not ready for heavy cargo airships. Eventually the company had to file insolvency due to missing funding in 2002.
Now a new promising attempt is made. Areoscraft is "launching a new century of aviation innovation":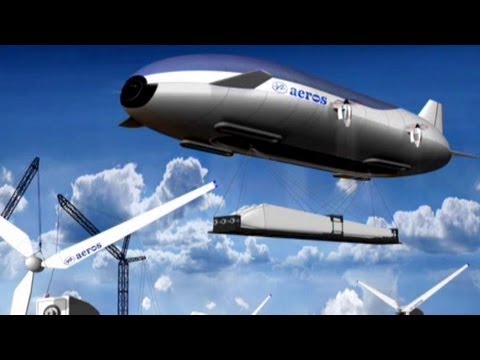 Still Areoscraft has to prove commercial feasibility. If successful, Zeppelins can create a smarter world and potential applications are only limited to imagination. The service system of airships could revolutionize multiple sectors. They could be used to generate electricity from wind turbines in altitudes where wind is constantly blowing. Or they could be used as wireless internet and telecommunication antennas, covering huge areas.
Sounds too futuristic? Not for Google. They are working on balloons exactly for such purpose. But see for yourself:
  For what else can we use Zeppelins or Balloons?
Guest Editor (AH)
The hydrogen fuel cell is one of the green technologies recently introduced to power automobiles. This clean technology initially failed to make it past the back burner stage due to problems associated with obtaining hydrogen gas in its pure form to be used in the fuel cell. This was changed when researchers at Virginia Tech managed to obtain hydrogen from plant matter. Professor Zhang led  the team which made the revolutionary discovery of producing large quantities of hydrogen from a plant sugar, Xylose.
Until today, hydrogen for fuel cells is produced through a process which involves natural gas. Such a process is inefficient as it wastes a portion of natural gas energy which is a precious resource, and in addition, releases large amounts of carbon dioxide.
However, this breakthrough for large scale production of hydrogen from plant matter is believed to be a game-changer in the field of alternative energy. The use of hydrogen fuel cells for powering cars and even buses has been moving ahead at a pace which belittles its potential. It is also remarkable that key initiatives to integrate alternative fuel like hydrogen were undertaken by many cities including Berkeley, California. In Berkeley, AC Transit, the local bus company, utilizes the clean technology of hydrogen fuel cells to power its buses, and these buses have zero emission.
(c) AC Transit
Hydrogen fuel cells are not only financially beneficial as it can promote savings on conventional fuel, but it is also effective in providing an efficient transportation without the cost of carbon dioxide emissions.
Guest editor: Kristine Rowan