Transportation systems
The FlyKly Smart Wheel fits practically any bicycle or lifestyle. And turns any bike into an electric bicycle and any commuter into a joyrider in no time. Just start pedaling and Smart Wheel delivers a boost up to 20 mph and a 30 mile range on a single charge – more than enough to power your every day. And it can be recharged in just 2-3 hours.
In combination with a smart phone app, this technology encompasses all aspects of bike riding: setting your top speed, locking the bike, GPS tracking if the bike should happen be stolen and saving and sharing your favorite routes. There are plans to manufacture a glow-in-the-dark version in the near future.
While the cost of the FlyKly Smart Wheel isn't inexpensive, it looks like a great product for cycling enthusiasts.
FlyKly products are exclusively available online. They ship orders on a first come, first served basis. Your credit card will be charged when your order goes into production; FlyKly will confirm with you before the charge.
This looks like just the incentive I need to get out my old bike and go for a ride!
theguardian has reported that when looking for "renewable energy", there have been developments in transportation using food waste items.
Hormel Foods reports that it takes one pound of bacon grease to produce one gallon of fuel (4.5 litres), which can cover between 75 and 100 miles on a motorbike. If you happen to be behind the motorbike during one if it's rides, you can enjoy the scent of bacon during the trip! Careful, it might make you hungry enough to stop along the way for breakfast.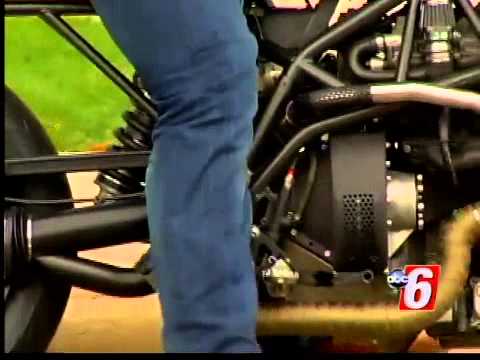 I'm going to see if research has been done regarding potato peels – like the ones that I frequently discard – maybe they can power my alarm clock
Just following the People's Climate March in NYC, Rick McGahey, who teaches economics and public policy at The New School, published an CNN Opinion article.
In the article, Rick tries to debunk the notion that helping our environment would hurt our economy. Though transitioning would cost more, the end result would actually create new US jobs.  Studies have shown that for every $1 million of investment in clean energy, the U.S. can create 16.7 jobs compared with only 5.3 jobs from fossil fuel investments.
Read the article here.  Where do you weigh in with this debate?  And, more importantly, do you have the expertise for one of these newly created jobs?
I am a self-proclaimed chocoholic and couldn't resist the chocolate temptation when I ran across this exciting use of chocolate.
I would have a tough time resisting the urge to drink the fuel (since, after all, it was derived from chocolate production)….
This started as an idea and grew into a viable, sustainable solution to production waste. Any ideas floating around about how to use the by-products of cotton candy production