Transportation systems
Most of us take our mobility for granted.  But for those who are challenged in this area, any breakthrough that enriches their lives is a major "step" in the right direction.
Take a look at the advances in wheelchair technology that the students from ETH Zurich and the Zurich University of the Arts have developed:  the Scalevo electric wheelchair, which features wheels for cruising and tracks for climbing stairs: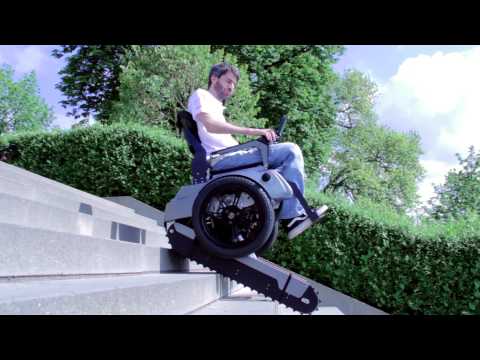 Do you have any brain child that would enrich someone's life?
I saw this on the news a little over a month ago and can't stop thinking about how ingenious it is!
Many people take unnecessary risks when driving behind big semi-trailers if they want to pass because they can't see what's ahead (if anything).  Now Samsung Electronics has come up with a way to help reduce this problem by mounting cameras on the front of a truck and large screens on the rear to display to following drivers a clear view of the road ahead.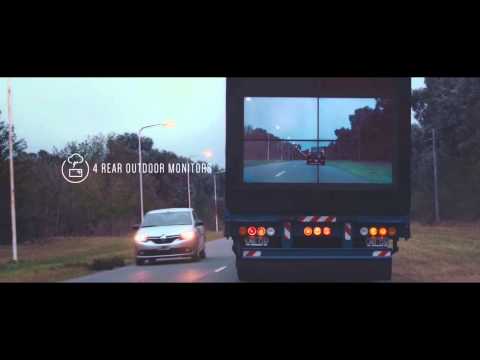 Again, as with so many great ideas, it's taking basic existing technology and combining them in a way that makes sense.  It's very refreshing to see a large company take a role to develop something that doesn't necessarily grow their profits, but with the goal of saving lives.
For all of you 3D or automobile production experts out there.  Here are some of the latest announcements utilizing both technologies.
Automobiles have made great strides in recent years in becoming cleaner and greener, but according to Divergent Microfactories, they still have miles to go. The problem, as the company sees it, is that while powertrains have become cleaner thanks to the use of alternative energy sources like battery power and fuel cells, manufacturing is dirtier than ever. The start-up puts forth a solution in the all-new Blade, which it calls "the world's first 3D-printed supercar."
"A far greater percentage of a car's total emissions come from the materials and energy required to manufacture it," Kevin Czinger explained during a keynote speech at the recent O'Reilly Solid Conference. "How we make cars is actually a much bigger problem than how we fuel our cars."
Take a look at the production of a Divergent supercar: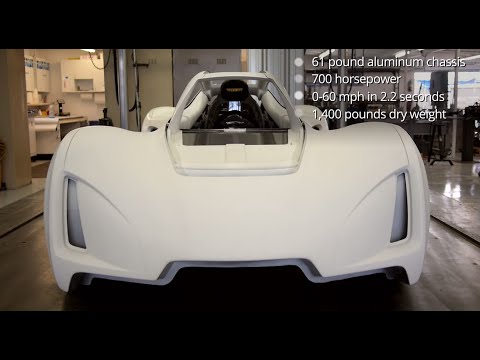 Another big player in the 3D-printed car industry, Local Motors, will be testing its latest product at University of Michigan as part of a 12 month trial.
The SmartCart is one of three vehicles being built for the university's study, and will be used to research and develop low-speed autonomous features. It will also be used to develop an Uber-style mobile phone interface that allows students to call a car for transit across campus – a process that involves managing supply and demand, as well as working out the best way to efficiently direct a fleet of cars around campus.
While tooling around the Local Motors website I found some great information for any of you that are product developers – they have a program where you can submit your ideas.  If any of those ideas come to market, you will be paid for your talent:
"A percentage of total revenue for every co-created product is reserved for the community members who contributed to it."
Good luck to any who partake of this opportunity!
When I was younger, my little brother had a set of trains – the really cool ones where you took a big wooden board and put down fake grass and trees and little buildings.  The whole thing ran on electricity provided by a transformer that you plugged into the wall outlet.  The tracks were metal and the cars seemed to always be toppling over.    We spent hours with that setup – it was so much fun!
A love for railroads seems to be part of every child's DNA; something that many really never outgrow!  There have been steam engines, trains powered by coal, diesel, electricity; a ride on a train used to be a luxury and there are pictures that make folks really nostalgic.  We've upped our population & we keep improving the technology to meet the changing needs of our planet…
Here's another cool innovation from the European continent:
Biodiesel to Power Swedish Train Line
Swedish operator Inlandsbanan AB has said it hopes to convert its entire fleet of passenger and freight vehicles to bio-diesel by 2020.  Inlandsbanan AB has received funding from the EU to assess the feasibility of converting its diesel trains to RME, a biodiesel produced from rapeseed.
Rapeseed is grown for the production of animal feed, vegetable oil for human consumption, and biodiesel; leading producers include the European Union, Canada, China, India and Australia.
"Can't ya hear this whistle blowin'?"  Do you have a plan for alternative fuel?  Take it to the rails!!
Ok, so we've heard about hydroponic gardens, which grow vegetation without soil in a water solution rich with nutrients.
In a different twist, scuba diving company owner Sergio Gamberini and his son Luca have picked an even more unusual spot to farm:  under the sea, inside biospheres 6 to 9 meters (20 to 30 ft) below the surface, just off the Ligurian tourist beaches of the town of Noli, near Savona.
The Nemo's Garden project started in 2012 and continued through the next two summers. The three (now five) underwater biospheres were anchored to the seafloor and filled with air. Then, shelves were installed along with cameras and sensors that monitor the plants – bunches of basil (used to make Liguria's iconic pesto sauce) growing either in hydroponics or in soil.
Take a look at this latest video in the quest to find unique ways to solve the plight of agriculturally-challenged regions of the world: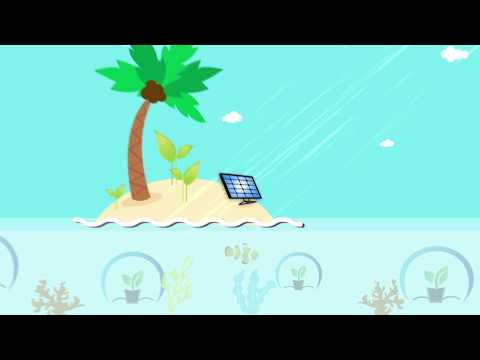 In a related story, the forgotten tunnels under London are being put to good use growing underground farms.
The "world's first underground urban farm" is set to start selling herbs and salads grown 33 m (108 ft) below the streets of London. Growing Underground is based in disused World War II tunnels.  At less than two miles from the city-center, it promises farm-to-fork produce in less than four hours.
The first phase of the farm is coming to the final stages of preparation for commercial supply and the crops being produced include pea shoots, several varieties of radish, mustard, coriander, red amaranth, celery, parsley and rocket.
How does your garden grow – do you have any new breakthrough ideas…..