Transportation systems
Hello IBM, thank you so much for accepting us into the Students for a Smarter Planet Program! Our team is very excited to join all of the other incredible teams on this website.
My name is Josh, and I am the financial team leader for Apparatus X, an adaptable tool trailer capable of expanding into a workspace, creating a mobile construction site that could be relocated to the site of a natural disaster. Our team is composed of about twenty Architecture and Engineering students at The Pennsylvania State University. We hope to complete the project by the end of this semester, after which it will travel to the Lower Ninth Ward, New Orleans. Once it arrives, it must expand into a full workspace, storing a wide variety of tools. The trailer will act as a community workspace, facilitating the engagement and education necessary to rebuild a damaged area. The trailer will also be entirely self-sustainable, generating its own power with an array of solar panels on its roof, and using a rainwater collection and purification system to sustainably and efficiently provide water. This system also serves a didactic purpose, demonstrating the possibility to live a green lifestyle. Finally, the trailer must also serve as a micro-living unit, supporting a single resident. The image below shows Apparatus X after it has fully deployed, exhibiting its expandability and multiple work areas.
Apparatus X is divided into three equal sections, displayed in the image below. The first section is the live space, which will contain a kitchen, bathroom, and bed for the resident of the vehicle. The next section is the flex and design space, which will provide a social area for collaborative design. The final area is a work area that provides work surfaces as well as storage space for tools.
Thank you again for accepting us into your program! We are very excited to post updates on our progress, and learn about the projects that all of the other teams are working on!
An Asiana flight coming from Seoul crashed upon landing at SFO on July 6. I was shocked when I heard the news from my friend. We were driving in a car over the Golden Gate Bridge, returning from a camping trip. Luckily there were many survivors. Back home I saw an animation from the crash on Youtube: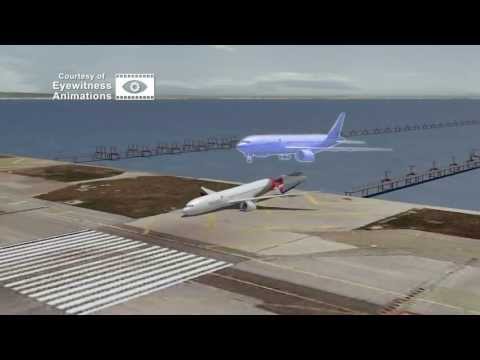 The animation shows the airplane approaching for landing. The plane sinks too fast and crashes onto the runway. The tail breaks up and the rest of the body slides over the runway. The airplane starts to spin when the left wing touches ground. Then the air flow seems to lift the whole airplane. Maybe it was pure luck that the plane did not flip over.
I immediately asked myself, what would have happened when the wings were blast away during the crash, similar to an airbag that inflates during a car accident? My guess is that the body of the plane would just have slid until it stopped. The dangerous turning of the plane might could have been avoided.
Unfortunately aviation is outside my area of expertise. Therefore I can not tell if would be possible to build in a "Wing Blaster", that would avoid uncontrolled spinning of the plane during a crash. Anyway, this is what T-shaped thinker do. They think about ways to improve things by connecting service systems inside and outside their expert knowhow.
Guest Editor (AH)
The era of commercial Zeppelin flights ended in 1937, when the Hindenburg caught fire while landing. Yet the dream of airships is alive. Occasionally they can be spoted in the sky, for example at big sport events. In 1996, the German company Cargolifter was founded with the aim to build giant Zeppelins that can carry cargo of up to 160 tons. Apparently the market was not ready for heavy cargo airships. Eventually the company had to file insolvency due to missing funding in 2002.
Now a new promising attempt is made. Areoscraft is "launching a new century of aviation innovation":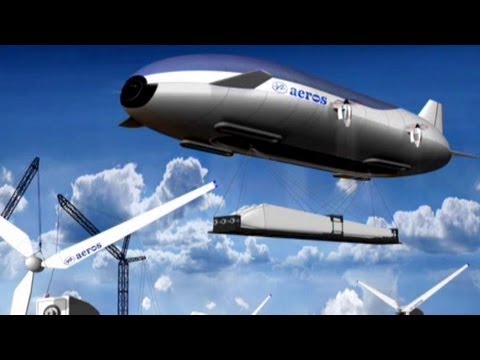 Still Areoscraft has to prove commercial feasibility. If successful, Zeppelins can create a smarter world and potential applications are only limited to imagination. The service system of airships could revolutionize multiple sectors. They could be used to generate electricity from wind turbines in altitudes where wind is constantly blowing. Or they could be used as wireless internet and telecommunication antennas, covering huge areas.
Sounds too futuristic? Not for Google. They are working on balloons exactly for such purpose. But see for yourself:
  For what else can we use Zeppelins or Balloons?
Guest Editor (AH)