Water
The Center for Sustainable Landscapes (CSL) at Phipps Conservatory and Botanical Gardens in Pittsburgh, Pennsylvania has become the first building to obtain the world's four highest sustainable building standards, according to Phipps.
The Living Building Challenge is said to be the most stringent measure of building sustainability. It considers projects based on criteria in the seven categories of place, water, energy, health & happiness, materials, equity and beauty. For full certification, buildings must be shown to have net-zero energy and water usage over the course of one year.
The Center for Sustainable Landscapes design is based on what Phipps calls an "outside-in, passive-first" approach. The building is orientated to maximize its exposure to the sun, with a variety of heating and cooling methods employed. These include the use of thermal massing, high-performance glazing, brise-soleil screens and solar shading.
See how this living building took shape: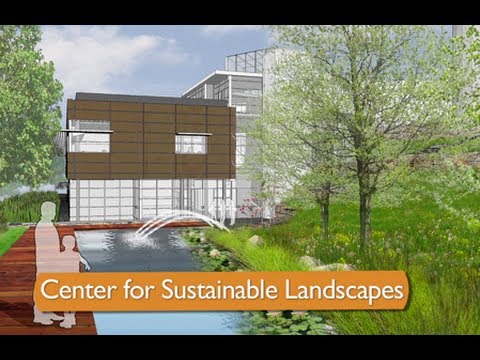 It inspires me to take a trip to Pittsburgh, PA to see this wonderful achievement!
Don't underestimate the power of poo!  In the never-ending quest to reduce, reuse and recycle – some have found a way to even make poo a valuable commodity.
And since there will not be a shortage of poo anytime soon, these clever minds stand to profit substantially from their brilliant ideas.
Last year, the UK's first bus powered by human poo hit the roads of Bristol and in January this year, the Janicki Omniprocessor, a machine that turns human poo into water was revealed. Janicki Bioenergy, the company behind the machine, is soon to ship a processor to Dakar, Senegal, where it will produce 10,800 litres of water.
Here are some other examples of how waste is being integrated into sustainable, circular design and production with environmental and social benefits.
There are seats made from urine and sand, so it's almost inevitable that there would be furniture fashioned from poo, or to be more precise, a mixture of horse manure, straw and other agricultural waste. The stools and lampshades, known as Terra, were the creation of Tel Aviv-based designer Adital Ela.
Stools made from stools
Let cow poo provide the power
Writing on rhino poo
Run your vehicle on panda poo
WOW – that's quite an extensive all-reaching use of poo power I would say!  It hits so many industries within retail and energy sectors.
It just takes some creative minds to embrace unconventional resources to "get the ball rolling" or in this case, "get the poo flowing"
Ok, so we've heard about hydroponic gardens, which grow vegetation without soil in a water solution rich with nutrients.
In a different twist, scuba diving company owner Sergio Gamberini and his son Luca have picked an even more unusual spot to farm:  under the sea, inside biospheres 6 to 9 meters (20 to 30 ft) below the surface, just off the Ligurian tourist beaches of the town of Noli, near Savona.
The Nemo's Garden project started in 2012 and continued through the next two summers. The three (now five) underwater biospheres were anchored to the seafloor and filled with air. Then, shelves were installed along with cameras and sensors that monitor the plants – bunches of basil (used to make Liguria's iconic pesto sauce) growing either in hydroponics or in soil.
Take a look at this latest video in the quest to find unique ways to solve the plight of agriculturally-challenged regions of the world: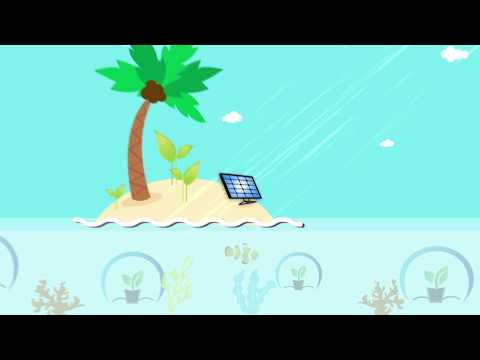 In a related story, the forgotten tunnels under London are being put to good use growing underground farms.
The "world's first underground urban farm" is set to start selling herbs and salads grown 33 m (108 ft) below the streets of London. Growing Underground is based in disused World War II tunnels.  At less than two miles from the city-center, it promises farm-to-fork produce in less than four hours.
The first phase of the farm is coming to the final stages of preparation for commercial supply and the crops being produced include pea shoots, several varieties of radish, mustard, coriander, red amaranth, celery, parsley and rocket.
How does your garden grow – do you have any new breakthrough ideas…..
Anyone who has ever seen a cartoon or a horror film where an electronic device gets dropped into a tub in which an unsuspecting bather is relaxing knows that electric current and water don't generally get along well – in fact the results can be pretty terrible.  And if you've spilled a beverage on your computer or handheld device, that too can put a 'damper' on your day fairly quickly.
But there are instances where water and technology can co-exist quite harmoniously; and, at Stanford University in California, researchers have come up with a rather fascinating concept – a synchronous computer that operates using the unique physics of moving water droplets.  This is complex stuff – and awesomely COOL!
As stated by Manu Prakash, the theorist and researcher at the helm of the project, "… it opens up a new way of thinking of computation in the physical world"

Read this companion piece published on RedOrbit.com:
Audi is making a new fuel for internal combustion engines that has the potential to make a big dent when it comes to climate change – that's because the synthetic diesel is made from just water and carbon dioxide.
The developer, Sunfire, claims that analysis shows the properties of the synthetic diesel are superior to fossil fuel, and that its lack of sulphur and fossil-based oil makes it more environmentally friendly. The overall energy efficiency of the fuel creation process using renewable power is around 70 percent, according to Audi.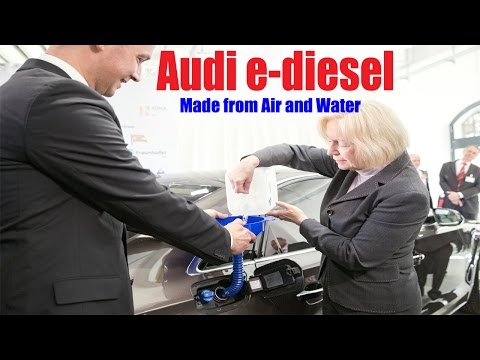 "The engine runs quieter and fewer pollutants are being created," says Sunfire CTO Christian von Olshausen.
It's reassuring to hear that great strides are being made in this energy field.  We can probably all admit that we are way too dependent on fossil fuels and would love to find a permanent solution to this massive problem.  Bravo, Audi, it looks like you are forging the way for a great fuel revolution!
Do you have any skills that can contribute to this burgeoning field?