With little electronic backpacks installed on their backs, giant flower beetles are being remotely controlled while in free flight. Scientists from the University of California, Berkeley and Singapore's Nanyang Technological University (NTU) gained insight into how the insects fly and identified the use of these beetles in areas such as search-and-rescue.
The thought of these little bugs sporting backpacks makes me chuckle, but if they will be of service with search-and-rescue, I'm all for it!
The beetles were first placed in a closed room equipped with eight 3D motion-capture cameras. Using radio signals transmitted to the backpack once every millisecond, the researchers selectively stimulated different muscles. By doing so, they were able to get the insects to take off, turn left or right, or hover in place.
Similar research is being conducted at North Carolina State University, except instead of beetles, they are testing with cockroaches.  It seems fitting that some of the peskiest bugs are put to work for us.
It might be fun to be the one to train these beetles (or cockroaches) in a very high tech way and have them follow your commands – releasing the inner animal trainer in you.
Although most of us are, at all times, peripherally aware of the food shortages around the world, there are those who are constantly addressing the needs of the hungry.  Charities, governments, and individuals make concerted efforts to alleviate the challenge of feeding the globe's inhabitants.  Here are a few links to stimulate your thoughts on what you may be able to contribute through your own work…
Permaculture is a philosophy of working with, rather than against nature; of protracted and thoughtful observation rather than protracted and thoughtless labor; and of looking at plants and animals in all their functions, rather than treating any area as a single product system. —Bill Mollison
From The African Moringa and Permaculture project:

Food Forests

, an idea pioneered by permaculture, draw upon the examples provided by natural native forests and carefully incorporate non-aggressive exotic varieties.
Creativity is helping drive new solutions that help  conserve water and ensure safe, clean supplies. Read about three ideas awash in innovation.
Finding New Signs of Water
In Peru, some researchers are creating advertisements that can make your mouth water. Scientists at the Universidad de Ingenieria y Tecnologia in Barranco and a local ad agency worked together to build a modified billboard that harvests and purifies the area's humid air and wrings it out to produce safe drinking water. All that happens thanks to a reverse-osmosis system that circulates the air through air filters, a vapor condenser, a carbon filter and a cold tank. The resulting clean water is collected in a tank with a spigot, where locals can fill up. The billboard is capable of purifying 100,000 cubic meters of urban air a day, according to the university.
A Conservation Idea That Sits Well With Citizens
Residents of Mumbai, India, can relax a bit more about water conservation. That's because Dutch-Chinese architectural firm MARS, in collaboration with the BMW Guggenheim Lab in Mumbai, has created an outdoor "sofa" for parks that doubles as a rainwater collector during the wet season. Designed to resemble a Chesterfield sofa, the Water Bench is made out of recycled plastic whose seams and grooves divert rainwater to "buttons" that act as water inlets. From there the water flows to a tank inside the sofa. The water then can be used in the dry season to irrigate surrounding parks and grounds where the bench is located, reducing consumption of local supplies.
A Fairy-Tale Story Ending That Holds Water
This clean-water solution is one for the books. WATERisLIFE, a nonprofit group that provides drinking water and sanitation to schools and villages in developing regions, has created the Drinkable Book. While the book's pages are printed with food-grade ink that offer tips on safe water habits, they also can be used to filter and purify water. The new technology, developed by researchers at Carnegie Mellon and the University of Virginia, uses coffee-filter-like paper that's coated with silver nanoparticles, which kills diseases such as E. coli, cholera and typhoid on the spot when water is poured through it. Each book costs only pennies to produce and can provide clean water for as many as four years.
For more inspiration on how smart innovations in water are improving citizens' lives, read the post When a Smart Tool Helps East Africans Tap Into Safe Water.
Do you know of other water innovations that are making a difference in communities? Sign up here, tell us about it and help change the world for the better.
The housing industry is employing 3D printing resulting in drastically reduced cost and time using predominantly recycled materials.  The Chinese Company, Winsun, constructs a house by 3D printing the house components and then transporting them to the construction site for fabrication into a home.  The total cost of houses in this manner is approximately $5,000 making them substantially less expensive and more attainable for those in need.
With this improved production method, 10 houses can be constructed in 24 hours.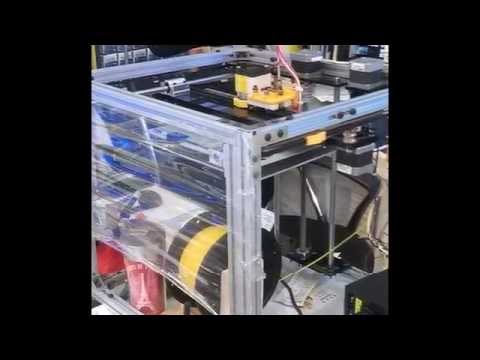 This method contrasts with that of scientists in California, USA.  They propose massive 3D printers for construction and call it Contour Crafting.  The Contour Crafting device has the potential to construct one house in its entirety in less than 24 hours. In addition to dramatically decreasing the cost of construction and the safety risks that come with traditional construction methods, Contour Crafting could help eliminate poor housing conditions in third world countries by providing home construction at a fraction of the price as well as health and environmental risks. It also could provide a cheap, eco-friendly and efficient solution to cramped urban areas and developing countries in need of building more living space for rising numbers of inhabitants.
In either case, this would dramatically change the housing market and enable so many more people to afford their own dwelling.
Do you have the engineering skills to contribute to this industry?