McMaster University has developed a process whereby ordinary inkjet printers can be given a special cartridge containing DNA-based bio-ink that produces paper sensors patterned after the codenames of pathogens.
Sensors that identify infectious disease and food contaminants may soon be printed on paper using ordinary office inkjet printers. Researchers at McMaster University have developed a prototype that could lead to a commercial product in the next few years which helps doctors and scientists in the field quickly detect certain types of cancer or bacterial and respiratory infections or monitor toxin levels in water.
"In the published paper, we detect ATP (adenosine triphosphate), which is a marker of bacterial contamination, and PDGF (platelet derived growth factor), which is a marker for cancer," Brennan explained. "We can print the letter 'A' for ATP and 'P' for PDGF, so that the letter encodes the compound detected. This allows us to do something we call multiplexing, where we can use any combination of letters or symbols to allow detection of many different targets on a single test strip."
Just think of the applications for this product, they are far reaching and would save many lives in developing world countries.
Do you have the expertise to save lives by developing advanced detection tools for the medical field?
When solar panels first began cropping up on rooftops and in large fields, a number of people were 'offended' by what they considered an 'unsightly blight' on the landscape.  This rather fun story tells the tale of how a film director's sense of humor can turn things around…
 
And a second article on this happy topic from Spirit Science
Perhaps the most exciting dimension of this flora is that it's expected to be OPEN SOURCE!  That means you and I can make our own "garden"!
A little sunshine & laughter can go a long way to making the formerly unpalatable more appealing & acceptable – and who doesn't smile at the sight of sunflowers?!
The Center for Sustainable Landscapes (CSL) at Phipps Conservatory and Botanical Gardens in Pittsburgh, Pennsylvania has become the first building to obtain the world's four highest sustainable building standards, according to Phipps.
The Living Building Challenge is said to be the most stringent measure of building sustainability. It considers projects based on criteria in the seven categories of place, water, energy, health & happiness, materials, equity and beauty. For full certification, buildings must be shown to have net-zero energy and water usage over the course of one year.
The Center for Sustainable Landscapes design is based on what Phipps calls an "outside-in, passive-first" approach. The building is orientated to maximize its exposure to the sun, with a variety of heating and cooling methods employed. These include the use of thermal massing, high-performance glazing, brise-soleil screens and solar shading.
See how this living building took shape: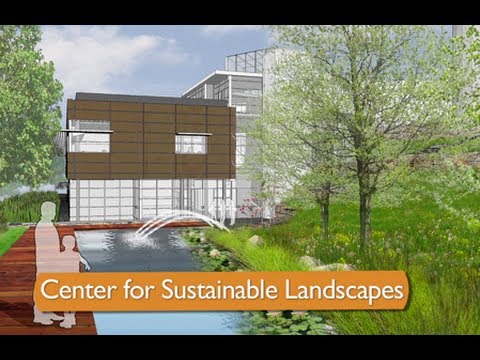 It inspires me to take a trip to Pittsburgh, PA to see this wonderful achievement!
The divide between men and women in the field of science has been undergoing a slow, but steady, transformation.  Possibly the most familar female scientist in much of the developed world is Marie Curie.  There have been countless other woman pioneers over the past centuries…whose names are more obscure – but, whose contributions have also been of great value to humankind.
One group who lauds and applauds the brains and outstanding achievements of these women around the globe is EPWS: European Platform of Women Scientists.  Formed in 2005, more than 100 networks of women scientists and organisations promoting women in science from 40 countries have joined the Platform, working for the promotion of equal opportunities in the research fields of all scientific disciplines and aiming to give women scientists a voice in European research policy.
Click on the logo to learn more about this fascinating and dedicated group – explore their website and take note of the data section which addresses both the European and US promotion of science education for females:
Perhaps you'll be motivated to take advantage of what's sure to be a rewarding discourse at their upcoming conference to be held in Berlin, Germany in November of 2015 (click on the link for more details…): Ready for Dialogue
Don't underestimate the power of poo!  In the never-ending quest to reduce, reuse and recycle – some have found a way to even make poo a valuable commodity.
And since there will not be a shortage of poo anytime soon, these clever minds stand to profit substantially from their brilliant ideas.
Last year, the UK's first bus powered by human poo hit the roads of Bristol and in January this year, the Janicki Omniprocessor, a machine that turns human poo into water was revealed. Janicki Bioenergy, the company behind the machine, is soon to ship a processor to Dakar, Senegal, where it will produce 10,800 litres of water.
Here are some other examples of how waste is being integrated into sustainable, circular design and production with environmental and social benefits.
There are seats made from urine and sand, so it's almost inevitable that there would be furniture fashioned from poo, or to be more precise, a mixture of horse manure, straw and other agricultural waste. The stools and lampshades, known as Terra, were the creation of Tel Aviv-based designer Adital Ela.
Stools made from stools
Let cow poo provide the power
Writing on rhino poo
Run your vehicle on panda poo
WOW – that's quite an extensive all-reaching use of poo power I would say!  It hits so many industries within retail and energy sectors.
It just takes some creative minds to embrace unconventional resources to "get the ball rolling" or in this case, "get the poo flowing"